VIEW ALL Film Holiday Film Childrens Club Live Show Comedy Broadcast Free to Air Function Other
The Invisible Woman (12A)
Film
Nelly [FELICITY JONES], a happily-married mother and schoolteacher, is haunted by her past. Her memories, provoked by remorse and guilt, take us back in time to follow the story of her relationship with Charles Dickens [RALPH FIENNES] with whom she discovered an exciting but fragile complicity. D...
12 Years a Slave (15)
Film
Winner of Best Picture 12 YEARS A SLAVE is based on an incredible true story of one man's fight for survival and freedom. In the pre-Civil War United States, Solomon Northup (Chiwetel Ejiofor), a free black man from upstate New York, is abducted and sold into slavery. Facing cruelty (personified by...
Gerry and the Pacemakers - Gerry Cross the Mersey
Live Show
Join in this musical journey through the life and times of one of our greatest 60s Icons - Gerry Marsden. Gerry and the Pacemakers topped the UK and US charts for much of the 60s. Gerry talks about his early beginnings in Liverpool, those heady days of the 60s and up to the present. Hear all Gerry'...
Inside Llewyn Davis (15)
Film
NOMINATED: Best motion picture (musical or comedy). NOMINATED: Best Actor in a motion picture (musical or comedy). NOMINATED: Best Original Song – Motion Picture INSIDE LLEWYN DAVIS follows a week in the life of a young folk singer as he navigates the Greenwich Village folk scene of 1961. G...
Jack Ryan: Shadow Recruit (12A)
Film
Based on the CIA analyst created by espionage master Tom Clancy, "Jack Ryan: Shadow Recruit" is a blistering action thriller that follows Ryan (Chris Pine, "Star Trek") from his quiet double-life as a veteran-turned-Wall Street executive to his all-out initiation as a hunted American agent on the tr...
MiniCineMonkeys
Childrens Club
Free film fun for the under sevens! . Introduce your little ones to the magic of the cinema at MiniCineMonkeys! Designed with younger film fans in mind; enjoy games, crafts and a short cartoon showing in our auditorium on selected Tuesdays. The fun starts at 10.30am and the session ends after the ca...
The Sleeping Beauty : Live from the ROH
Broadcast
First staged in St Petersburg in 1890, The Sleeping Beauty is the pinnacle of classical ballet: a perfect marriage of Petipa's choreography and Tchaikovsky's music and a glorious challenge for every dancer on stage. It is also The Royal Ballet's signature work. To mark the Company's 75th birthday in...
In RoboCop, the year is 2028 and multinational conglomerate OmniCorp is at the center of robot technology. Their drones are winning American wars around the globe and now they want to bring this technology to the home front. Alex Murphy (Kinnaman) is a loving husband, father and good cop doing his b...
Roy Chubby Brown Live (18)
Comedy
He's still rude, he's still crude and this time he's turning headlines into punchlines as his rip-roaring brand of banter continues to burst bellies across the country. Chubby doesn't hold back from sharing his outlandish views on news, women and gender, sailing so close to the mark, even the most s...
Billy (Academy Award®-winner Michael Douglas), Paddy (Academy Award®-winner Robert De Niro), Archie (Academy Award®-winner Morgan Freeman) and Sam (Academy Award®-winner Kevin Kline) have been best friends since childhood. So when Billy, the group's sworn bachelor, finally proposes to his thirty-som...
TMS and All That - An Evening with Blowers
Live Show
There is so much more to Henry Blofeld than the cozy old Test Match Special commentary box. No one has lived life more to the full. No one's views are more prickly and earth-shatteringly funny. The pompous, the politically correct, the prancing popinjays on every platform of life, are kicked unc...
The Wolf of Wall Street (18)
Film
Revered filmmaker Martin Scorsese directs the story of New York stockbroker Jordan Belfort (Leonardo DiCaprio). From the American dream to corporate greed, Belfort goes from penny stocks and righteousness to IPOs and a life of corruption in the late 80s. Excess success and affluence in his early twe...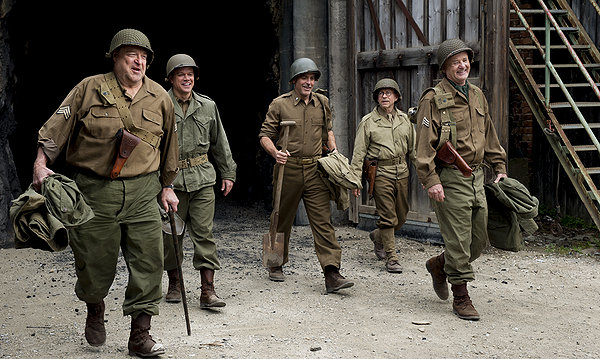 The Monuments Men (12A)
Film
An unlikely World War II platoon are tasked to rescue art masterpieces from Nazi thieves and return them to their owners. Director: George Clooney Writers: George Clooney (screenplay), Grant Heslov (screenplay) Stars: George Clooney, Cate Blanchett, Matt Damon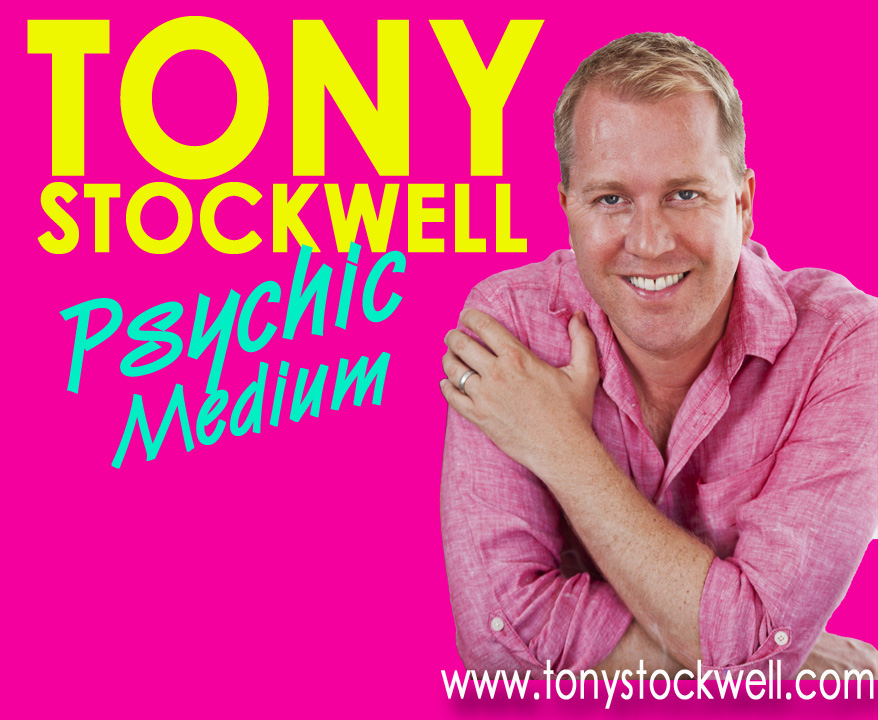 An Evening of Mediumship with TV Psychic Tony Stockwell
Live Show
It's NOT creepy or kooky, mysterious or spooky. It's Psychic Medium Tony Stockwell demonstrating his belief that those who have passed can communicate with their loved ones. At its best, Mediumship has the potential to change someone's life and to instil in them a sense of peace, comfort and purpose...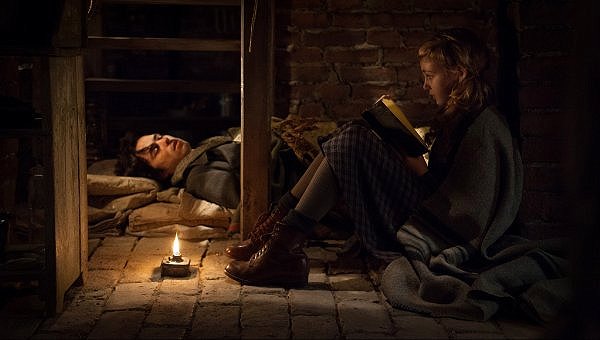 The Book Thief (12A)
Film
While subjected to the horrors of World War II Germany, young Liesel finds solace by stealing books and sharing them with others. Under the stairs in her home, a Jewish refugee is being sheltered by her adoptive parents. Director: Brian Percival Writers: Markus Zusak (novel), Michael Petroni (adapt...
Mr. Peabody & Sherman (U)
Holiday Film
MR. PEABODY AND SHERMAN is an all-new comedy adventure for the whole family. Emmy Award winner Ty Burrell (Modern Family) voices Mr. Peabody, the world's smartest person who happens to be a dog. When his "pet" boy Sherman, voiced by Max Charles (The Amazing Spider-Man), uses their time-traveling WAB...
CineMonkeys
Childrens Club
Are you a CineMonkey yet? Young film fans can add even more excitement to their trip to the cinema by becoming a CineMonkey! Join in for an hour of craft and fun before the film for just £2 per child. All ages are welcome; There's plenty to make, play and take home
American Hustle (15)
Film
WINNER: Best motion picture (musical or comedy). WINNER: Best Actress in a motion picture (musical or comedy). WINNER: Best Supporting Actress in a motion picture. NOMINATED: Best Director in a motion picture. NOMINATED: Best Actor in a motion picture (musical or comedy). NOMINATED: B...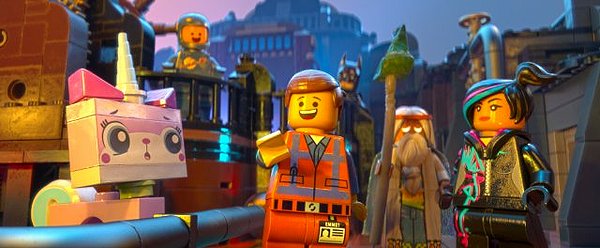 The Lego Movie (U)
Holiday Film
An ordinary LEGO minifigure, mistakenly thought to be the extraordinary MasterBuilder, is recruited to join a quest to stop an evil LEGO tyrant from gluing the universe together.
NOMINATED: Best motion picture. NOMINATED: Best Actress in a motion picture (drama). NOMINATED: Best Screenplay – Motion Picture A world-weary political journalist picks up the story of a woman's search for her son, who was taken away from her decades ago after she became pregnant and was force...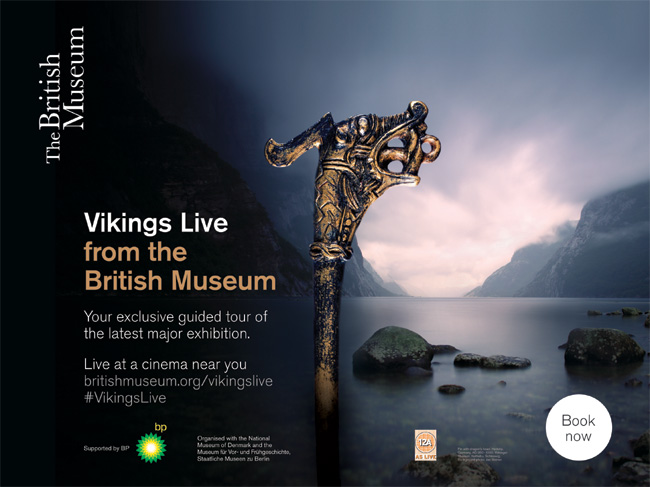 Vikings Live from the British Museum
Broadcast
This special event offers an exclusive private view of the BP exhibition Vikings: life and legend, presented live in your local cinema. Introduced by British Museum Director Neil MacGregor and presented by historian and broadcaster Michael Wood, the exhibition will be brought to life by curators Gar...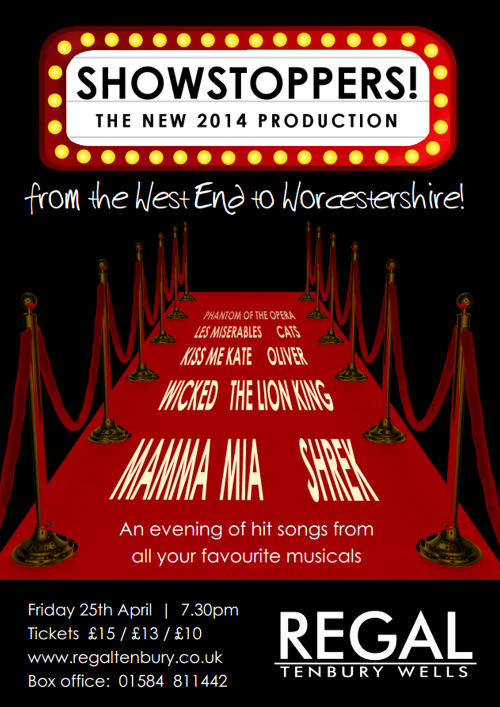 Showstoppers! 2014
Live Show
FROM THE WEST END TO WORCESTERSHIRE FOR ONE NIGHT ONLY! Consider Yourself invited to an Enchanted Evening full of the Sound of Music. Tonight won't be just any night; Tomorrow you'll be Wishing You Were Somehow Here Again for just One Day More, as the Music of the Night stays in your Memory all the...
In the dark action comedy The Family, Mafia boss Giovanni Manzoni (Robert De Niro – Silver Linings Playbook, Goodfellas) breaks the sacred code of omertà and snitches on his crew. Given the new identity of Fred Blake, he and his family are relocated to a sleepy town in France under the Witness Prote...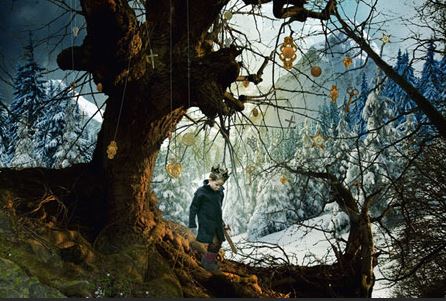 The Winters Tale
Broadcast
Christopher Wheeldon continues his highly successful collaboration with designer Bob Crowley and composer Joby Talbot to create his first ballet based on a Shakespeare play, the late romance The Winter's Tale. The story follows the destruction of marriage through consuming jealousy, the abandonment...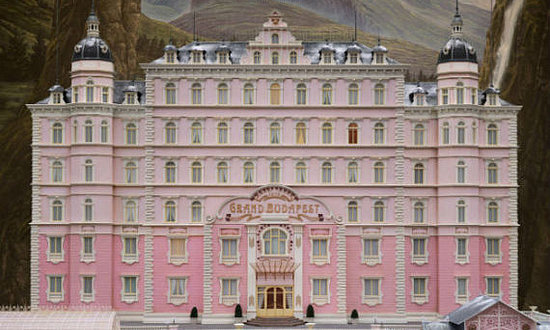 The Grand Budapest Hotel (15)
Film
The adventures of Gustave H, a legendary concierge at a famous European hotel between the wars, and Zero Moustafa, the lobby boy who becomes his most trusted friend.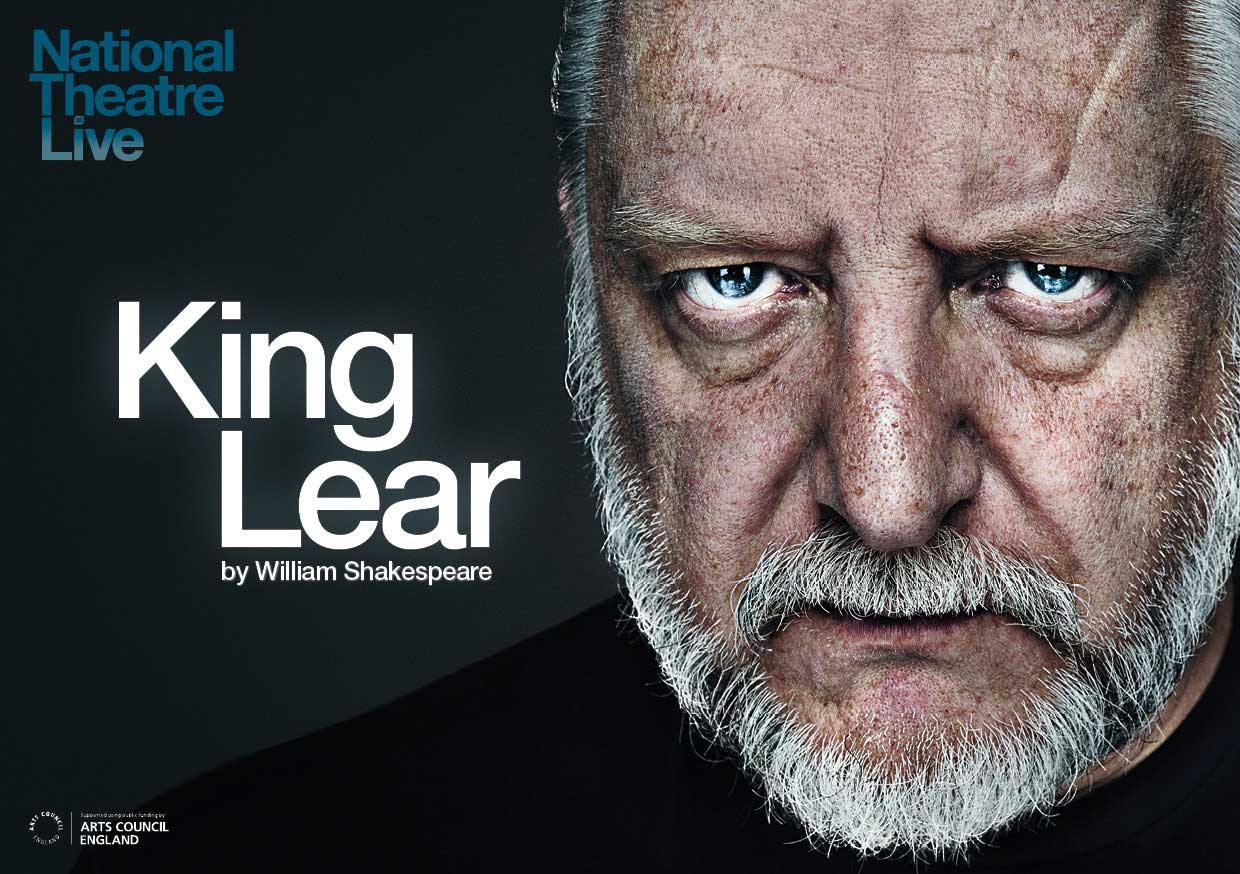 NT Live : National Theatre's King Lear
Broadcast
King Lear by William Shakespeare Academy Award® winner Sam Mendes (James Bond: Skyfall, American Beauty) returns to the National Theatre to direct Simon Russell Beale (Timon of Athens, Collaborators) in the title role of Shakespeare's tragedy. An aged king decides to divide his kingdom between his t...
Raymond Froggatt in Concert
Live Show
His concerts are sold out across the country and abroad, the Froggie followers arrive at the shows clutching their frogs with green scarves waving, certainly a sight to behold. Froggie writes and sings his own songs mesmerising his audience, making them laugh with one of his many stories or cry with...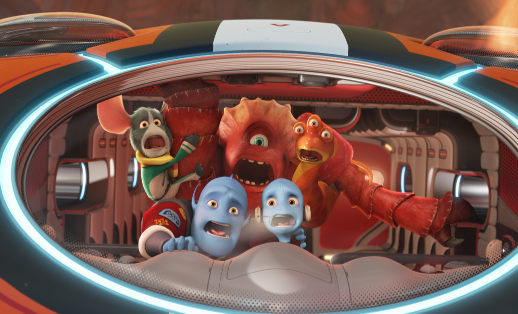 Escape from Planet Earth (PG)
Film
Astronaut Scorch Supernova finds himself caught in a trap when he responds to an SOS from a notoriously dangerous alien planet.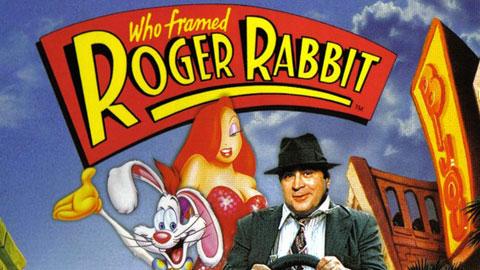 Who Framed Roger Rabbit (PG)
Holiday Film
A toon hating detective is a cartoon rabbit's only hope to prove his innocence when he is accused of murder. This groundbreaking classic still holds up both in terms of technical mastery and brilliant screenwriting. An absolute game changer that seamlessly mixed animation and live action. The film...
Deep into a solo voyage in the Indian Ocean, an unnamed man (Redford) wakes to find his 39-foot yacht taking on water after a collision with a shipping container left floating on the high seas. With his navigation equipment and radio disabled, the man sails unknowingly into the path of a violent sto...
Tenbury Town Band Concert.
Live Show
After a fun filled, sell out Christmas Concert, Tenbury Town Band will be returning to the Regal with their Annual Reunion Concert and welcoming Friends of the Band and former members of the Worcestershire & Sherwood Foresters Band. The evening promises to be an eclectic mix of music and entertainme...
The Railway Man (15)
Film
Based on his best-selling memoir, The Railway Man tells the extraordinary and epic true story of Eric Lomax, a British Army officer who is tormented as a prisoner of war at a Japanese labour camp during World War II. Decades later, Lomax discovers that the Japanese interpreter he holds responsible f...
Henry IV Part I from the RSC
Broadcast
Following his production of Richard II in October 2013, RSC Artistic Director Gregory Doran continues his exploration of Shakespeare's history plays with Henry IV Parts I and II, an epic, comic and thrilling vision of a nation in turmoil. RSC Associate Artist Antony Sher returns to the Company to pl...
The Fortunes Past & Present
Live Show
Hit Band of the 60s and 70s, with their worldwide hits including "You've Got Your Troubles""Here It Comes Again" "Storm In A Teacup" "Here Comes That Rainy Day Feeling Again" "Seasons in the Sun" "Freedom Come Freedom Go" present a brand new show! This intimate show will include not only all The For...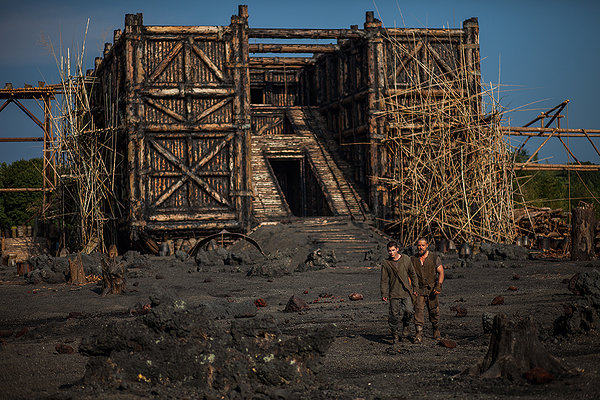 The Biblical Noah suffers visions of an apocalyptic deluge and takes measures to protect his family from the coming flood.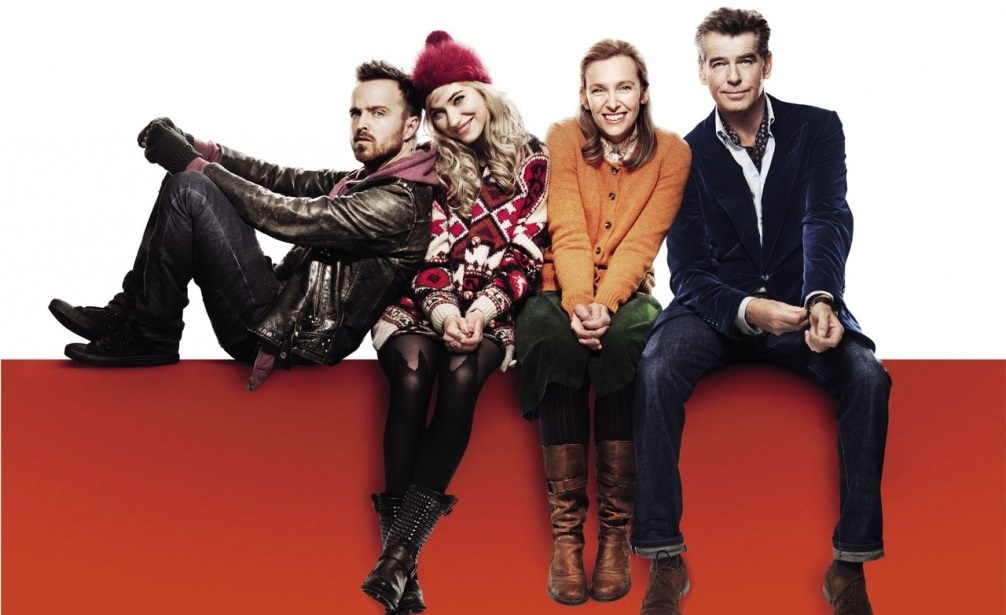 A Long Way Down (15)
Film
Adapted from Nick Hornby's novel of the same name, the story begins with a chance encounter where the four - a disgraced chat show host, a single mother, a failed musician and a troubled teenager respectively - foil each other's attempts to commit suicide in solitude. After making a pact to postpone...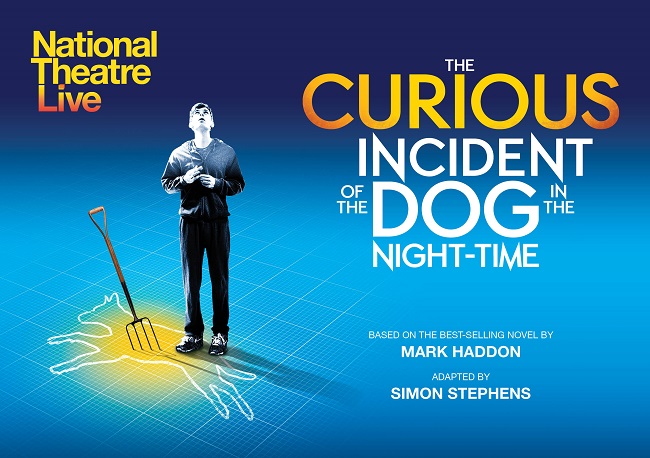 Encore screening: The Curious Incident of the Dog in the Night-T (15)
Broadcast
Encore screening: The Curious Incident of the Dog in the Night-Time Following its smash-hit live broadcast in 2012, the National Theatre production of The Curious Incident of the Dog in the Night-Time returns to cinemas. Based on the acclaimed novel by Mark Haddon, adapted by Simon Stephens and dire...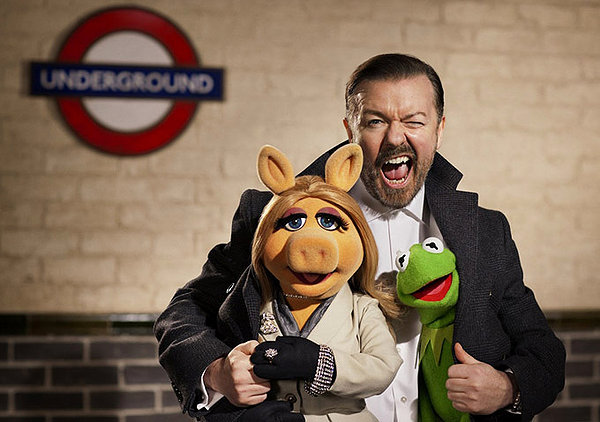 Muppets Most Wanted (tba)
Holiday Film
While on a grand world tour, The Muppets find themselves wrapped into an European jewel-heist caper headed by a Kermit the Frog look-alike and his dastardly sidekick. Starring comedy greats Ricky Gervais and Tina Fey; don't miss Kermit and co's latest big screen adventure!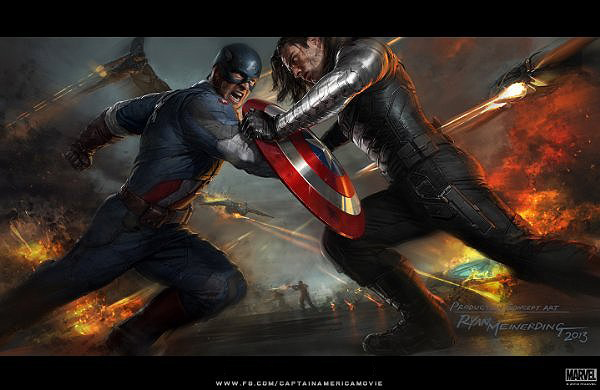 Captain America: The Winter Soldier (tba)
Holiday Film
Steve Rogers struggles to embrace his role in the modern world and battles a new threat from old history: the Soviet agent known as the Winter Soldier.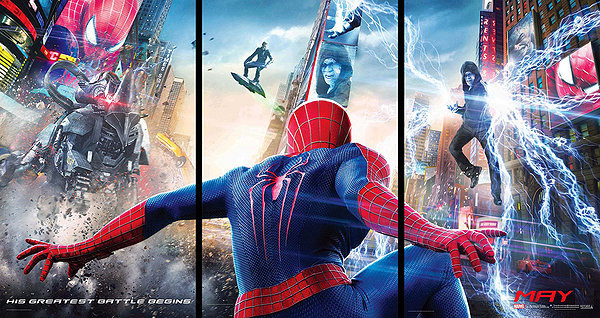 The Amazing Spiderman 2 (tba)
Holiday Film
Peter Parker runs the gauntlet as the mysterious company Oscorp sends up a slew of supervillains against him, impacting on his life.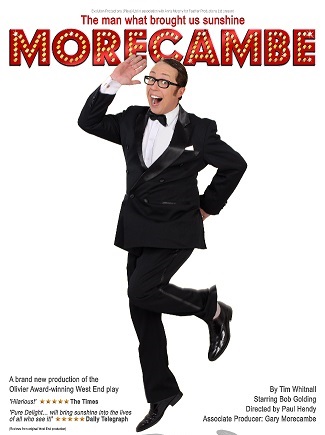 This unmissable brand new production of Tim Whitnall's Olivier Award- winning play, stars the Olivier-nominated Bob Golding as comedy icon, Eric Morecambe. Directed by Paul Hendy, the show is a moving, often hilarious tale about one of Britain's best-loved entertainers: from humble begin...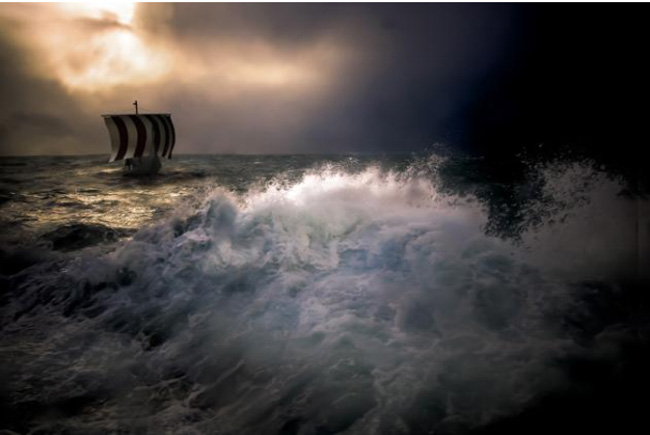 Viking Adventures from the British Museum (U)
Broadcast
The show will be fronted by Naomi Wilkinson and Ed Petrie, the much-loved presenting pair who starred in the very successful Pompeii Live for schools. Aimed at Key Stage 2 children aged 7-11 and aligned with the National Curriculum, this specially produced film will feature lots of Viking dressing u...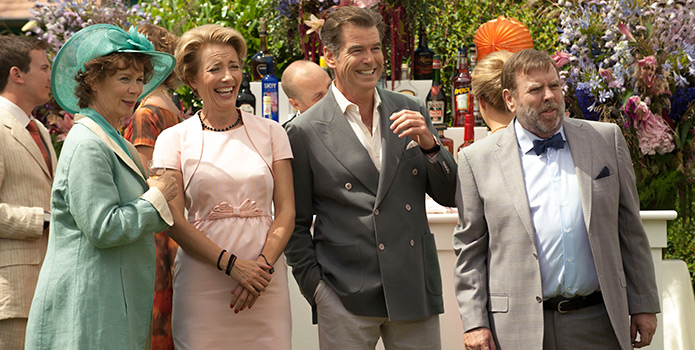 A divorced couple scheme to recover the retirement money that was stolen from them.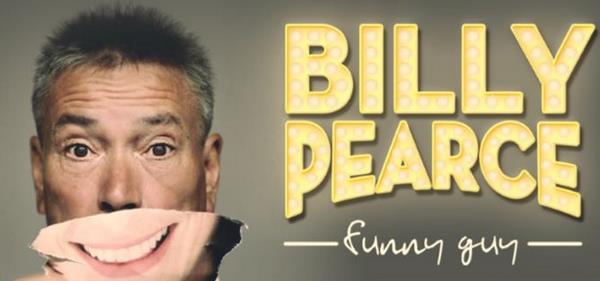 Billy Pearce - Funny Guy
Comedy
National treasure, and one of Britain's most talented and best loved comedians, Billy Pearce emerged from the fertile talent fields of Butlins in the mid 1980's. Multi Award winner Billy, has won just about every comedy award going, including a British comedy award, Solo comedian of the year, and Be...
Dallas Buyers Club (tba)
Film
Oscar Winner Based on the incredible true story of Texan rodeo cowboy Ron Woodroof and his battle with the medical establishment and pharmaceutical companies after being diagnosed as HIV-positive in 1986.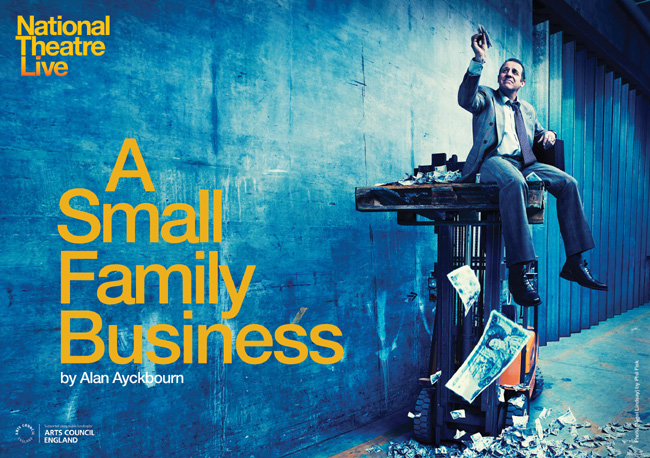 NT Live : A Small Family Business
Broadcast
A riotous exposure of entrepreneurial greed by Olivier Award-winning playwright Alan Ayckbourn (Bedroom Farce, A Chorus of Disapproval). A Small Family Business returns to the National Theatre for the first time since its celebrated premiere in 1987, when it won the Evening Standard Award for Best N...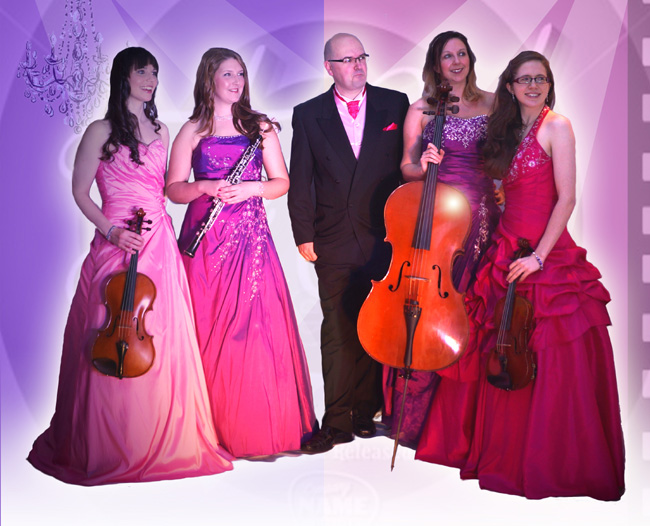 Fordante - From the Ballroom to the Movies
Live Show
Award Winning film composer Phil Mountford returns for another tour with his ensemble Fordante, this time featuring music from the Ballroom aswell as the Movies. The Critically Acclaimed ensemble (of piano, oboe, violin, viola, cello) perform a stunning programme of music from the Dance Hall to the...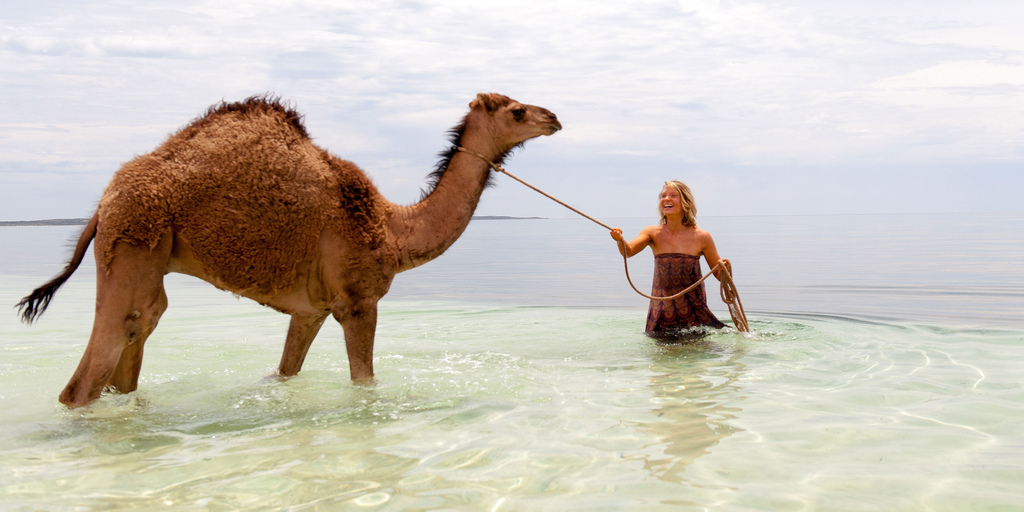 A young woman goes on a 1,700 mile trek across the deserts of West Australia with her four camels and faithful dog.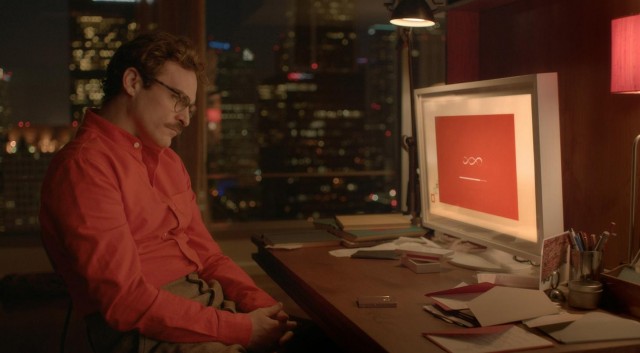 Oscar Winner A lonely writer develops an unlikely relationship with his newly purchased operating system that's designed to meet his every need.
Henry IV Part II from the RSC
Broadcast
King Henry's health is failing as a second rebellion threatens to surface. Intent on securing his legacy, he is uncertain that Hal is a worthy heir, believing him more concerned with earthly pleasures than with the responsibility of rule. Meanwhile, Falstaff is sent to the countryside to recruit fr...
Based on The New York Times bestselling true story of heroism, courage and survival, LONE SURVIVOR tells the incredible tale of four Navy SEALs on a covert mission to neutralize a high-level al-Qaeda operative who are ambushed by the enemy in the mountains of Afghanistan. Faced with an impossible mo...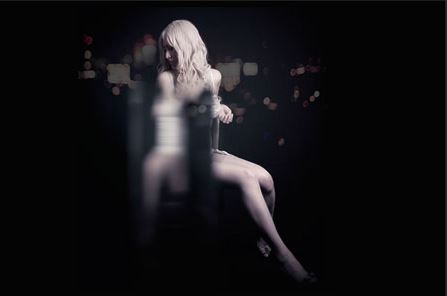 This early Puccini masterpiece makes a welcome return to Covent Garden after an absence of over 20 years, in a new production by Jonathan Kent under the baton of Music Director Antonio Pappano. The exciting Latvian soprano Kristine Opolais sings the title role. A consummate Puccini soprano, Opolais ...
Desperado - Eagles
Live Show
DESPERADO 2014 tour brings you, 'Greatest Hits - The Singles' .... All your favourite Eagles classics, performed with an authenticity and reverence every Eagles fan deserves, and creating a live homage to the originals, such that you could believe you ARE standing on that corner in Winslow Arizona ...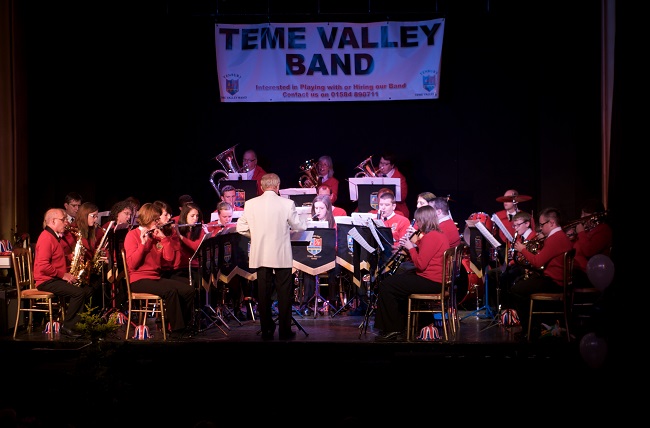 Tenbury Teme Valley Band
Live Show
A Musical Night At The Movies Come and join Tenbury Teme Valley Band in their 2014 Charity Concert 'A Musical Night at the Movies'. Following 2013's sell-out success be prepared for an evening of musical delight!
The Two Gentlemen of Verona from the RSC
Broadcast
Valentine and Proteus are best friends, until they fall in love with the same girl. Having travelled to Milan in search of adventure, they both fall for the Duke's daughter Silvia. But Proteus is already sworn to his sweetheart, Julia, at home in Verona, and the Duke thinks Valentine is not good eno...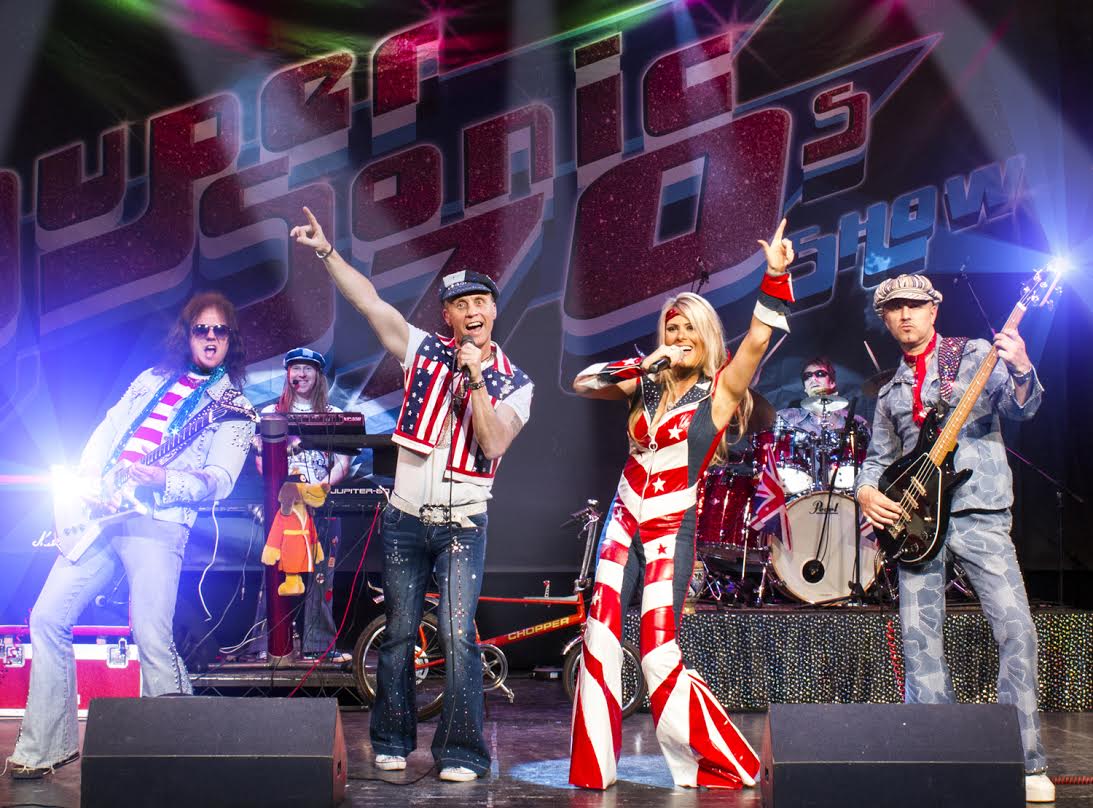 Supersonic 70s Show
Live Show
It's the hottest ticket in town! An incredible live show so jam packed with classic 70s hits it's no wonder it's been described as 'the best 70s show in theatre land'. Featuring the incredible vocals of Janey Bombshell & Mark Keen, Supersonic 70s will take you from the towering majesty of Queen & EL...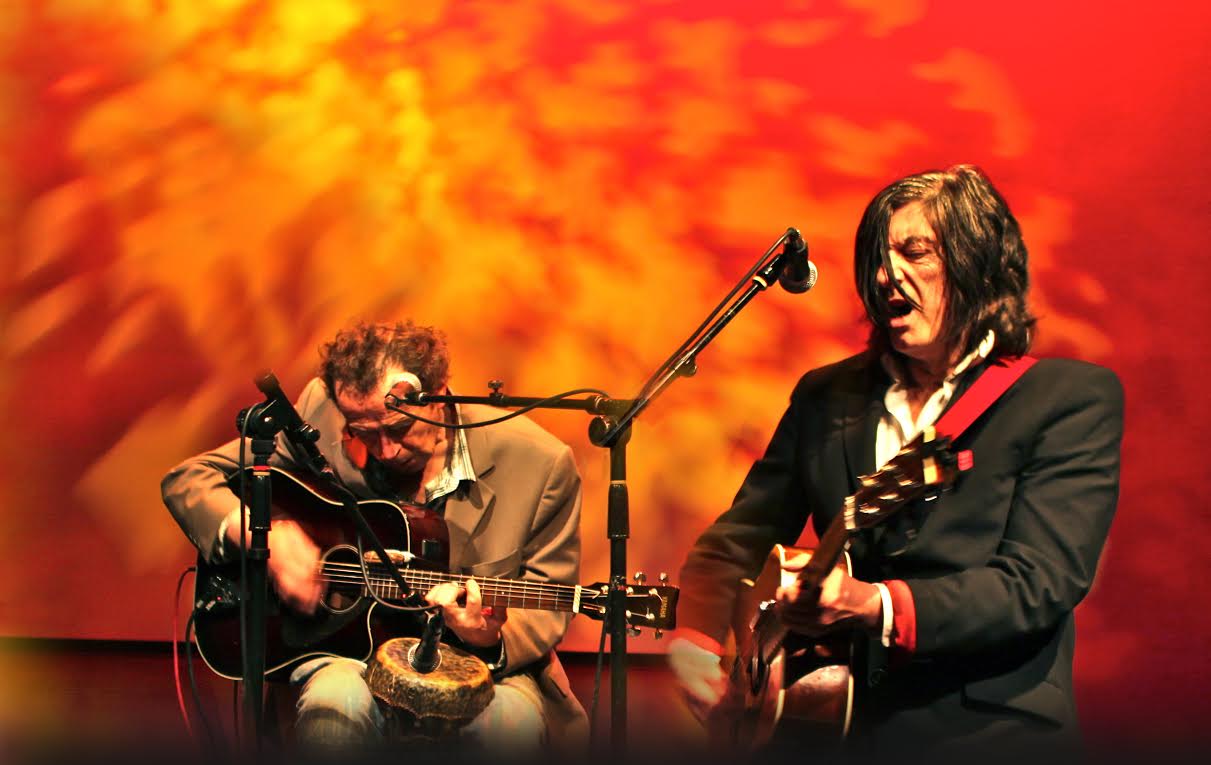 Tir na nOg have been described as Alt Folk, Prog Folk, Psych Folk, and even Space Folk!. But the duo, formed by Leo O'Kelly & Sonny Condell in 1970, transcends all these categories. What is not in doubt is that they are two of the most original and influential songwriters and performers Ireland has ...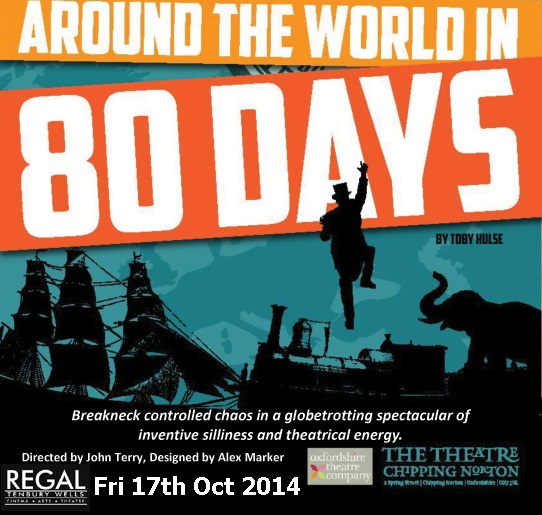 Around the World in 80 Days
Live Show
A joyfully frenetic whirlwind of a show, full of daft Victorian invention, daring deeds and downright silliness. Three actors portray a cast of thousands in this madcap adaptation of Jules Verne's globetrotting classic, bringing to life sea storms, police chases and even elephant rides! This brand n...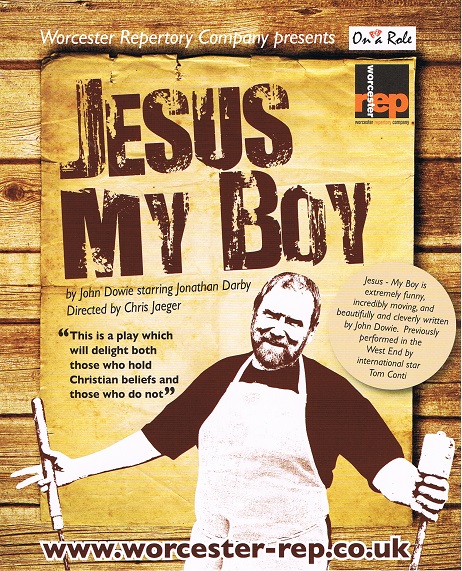 Meet Joseph, just about the worst carpenter in the area. He first got to know his wife when she returned to complain about a table she had bought from him. It didn't stop him asking her out and they eventually got married. A pretty unremarkable marriage until Mary announces that she is pregnant a...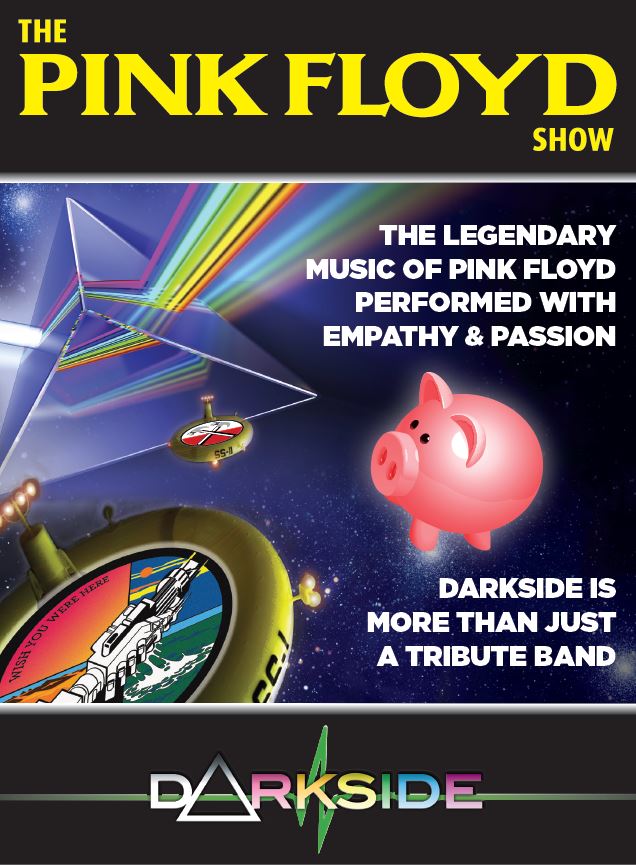 Darkside performing the Pink Floyd Show
Live Show
Acclaimed Pink Floyd tribute makes its first visit to The Regal with a dramatic light and laser show with projected images and of course a passion for the music of a band that become known as the legendary musical force which founded progressive rock in Britain. . Darkside will showcase scores...