VIEW ALL Film Holiday Film Childrens Club Live Show Comedy Broadcast Free to Air Function Other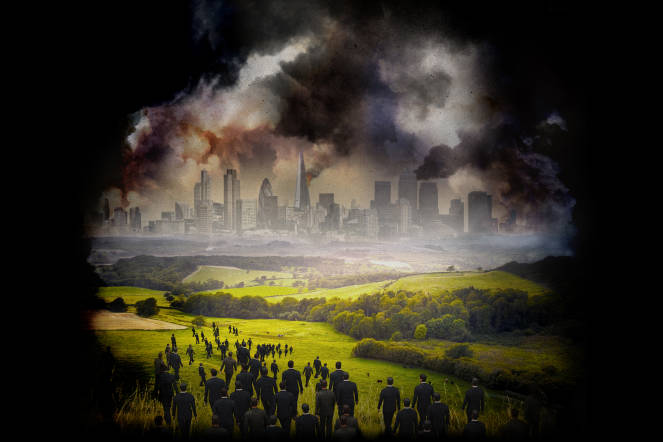 Rise and Fall of the City of Mahagonny Live
Broadcast
A major work from the remarkable partnership of playwright and poet Bertolt Brecht and composer Kurt Weill, Mahagonny was first performed in Leipzig in 1930. Its first ever Royal Opera staging, by Associate Director of Opera John Fulljames, is sung in English,and conducted by Mark Wigglesworth - rec...
From Walt Disney Animation Studios, the team behind "Frozen" and "Wreck-It Ralph," comes "Big Hero 6," an action-packed comedy-adventure about the special bond that develops between Baymax (voice of Scott Adsit), a plus-sized inflatable robot, and prodigy Hiro Hamada (voice of Ryan Potter). When a d...
MiniCineMonkeys
Childrens Club
Film fun for the under sevens! . Introduce your little ones to the magic of the cinema at MiniCineMonkeys! Designed with younger film fans in mind; enjoy active play, games, crafts and a short cartoon showing in our auditorium every Tuesday. The fun starts at 10.30am in the function room and the ses...
Kingsman: The Secret Service (15)
Film
Twentieth Century Fox are delighted to announce the theatrical release of KINGSMAN: THE SECRET SERVICE in the UK and Ireland on 29th January. Directed by Matthew Vaughn (X-Men: First Class, Kick-Ass) and starring Colin Firth (The King's Speech), Samuel L. Jackson (Captain America: The First Avenger)...
A furloughed convict and his American and Chinese partners hunt a high-level cybercrime network from Chicago to Los Angeles to Hong Kong to Jakarta.
The Second Best Exotic Marigold Hotel (PG)
Film
Now that The Best Exotic Marigold Hotel is full up with its long-term residents, co-managers Muriel Donnelly (Maggie Smith) and Sonny Kapoor (Dev Patel) have a dream of expansion, and they've found just the place: The Second Best Exotic Marigold Hotel. With plans underway, Evelyn and Douglas (Jud...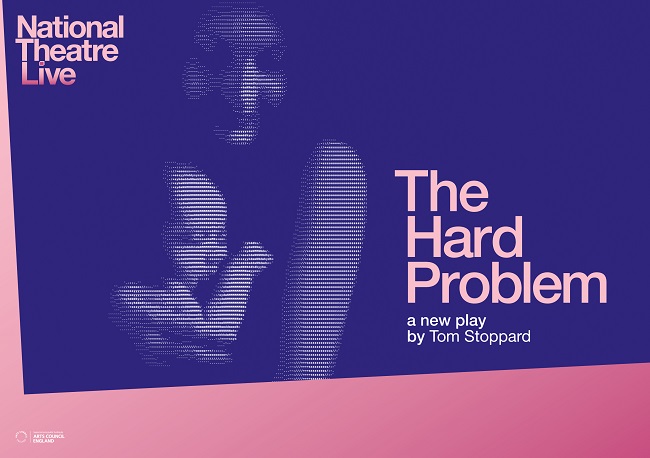 NT Live: The Hard Problem (12A)
Broadcast
Acclaimed playwright Tom Stoppard (Shakespeare in Love, Arcadia, Rosencrantz and Guildenstern are Dead) returns to the National Theatre with his highly-anticipated new play The Hard Problem, directed by Nicholas Hytner (Othello, Hamlet, One Man, Two Guvnors). Hilary, a young psychology researcher at...
Fifty Shades of Grey (18)
Film
Fifty Shades of Grey is the hotly anticipated film adaptation of the bestselling book that has become a global phenomenon. Since its release, the "Fifty Shades" trilogy has been translated into 51 languages worldwide and sold more than 100 million copies in e-book and print—making it one of the bigg...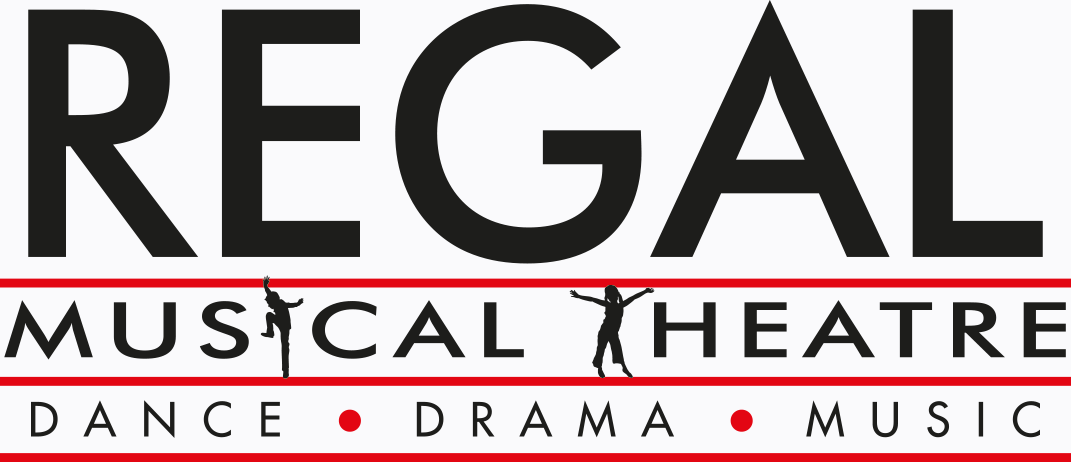 Regal Rascals - Fun Musical Theatre classes
Childrens Club
Fun new Musical Theatre classes providing accessible, affordable and fun training for young people from 6yrs -9 years in Tenbury Wells. *We are passionate about identifying and nurturing natural talent.   *Regal Musical Theatre helps students develop their talent whilst building confidence and havi...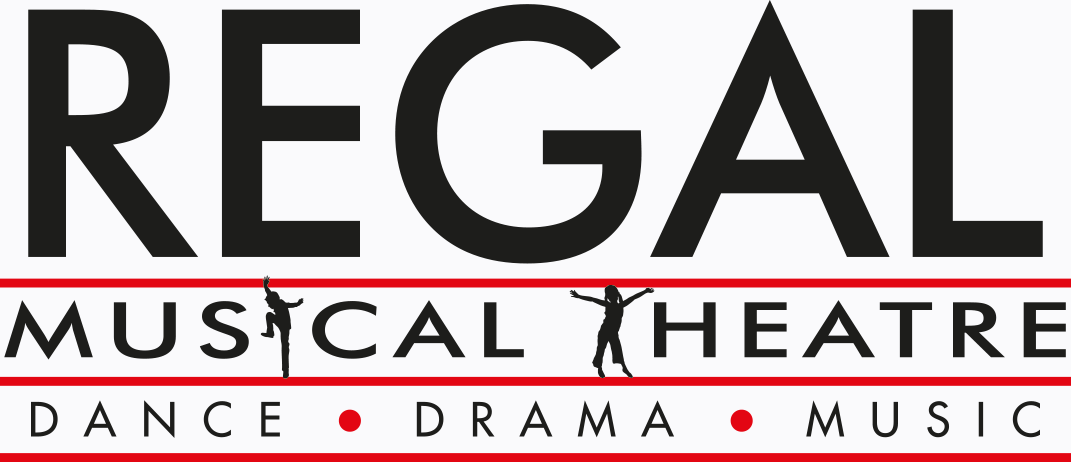 Regal Phantoms - Fun Musical Theatre classes
Childrens Club
Fun new Musical Theatre classes providing accessible, affordable and fun training for young people from 10yrs -16 years in Tenbury Wells. *We are passionate about identifying and nurturing natural talent.   *Regal Musical Theatre helps students develop their talent whilst building confidence and ha...
Flanders and Swann Drop Another Hat
Live Show
Flanders and Swann Drop Another Hat is a two-man musical show performed by Michael Bernstein and Colin Stevens and is their homage to Michael Flanders and Donald Swann those two great wits, composers and performers who were at the heart of '50s and '60s satire in the form of the theatrical revue...
From the director of District 9 and Elysium comes Chappie, starring Sharlto Copley, Dev Patel, with Sigourney Weaver and Hugh Jackman. Every child comes into the world full of promise, and none more so than Chappie: he is gifted, special, a prodigy. Like any child, Chappie will come under the infl...
Alice Howland (Golden Globe winner Julianne Moore), happily married with three grown children, is a renowned linguistics professor who starts to forget words. When she receives a diagnosis of early-onset Alzheimer's disease, Alice and her family find their bonds thoroughly tested. Her struggle to st...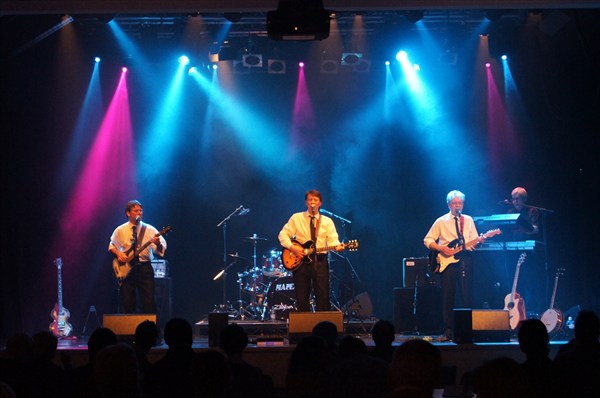 Hollywood Bees - Music of the Hollies
Live Show
IT ALL STARTED IN SALFORD, MANCHESTER IN 1962. THE MUSIC OF THE HOLLIES is a celebration of the band who had more hits than The Beatles... The UK's No.1 tribute band, The Hollywood Bees, perform a warm and nostalgic two hour show featuring timeless hits from the Hollies Golden Era - the Allan Cl...
Jupiter Ascending (12A)
Film
Jupiter Jones (Kunis) was born under a night sky, with signs predicting that she was destined for great things. Now grown, Jupiter dreams of the stars but wakes up to the cold reality of a job cleaning other people's houses and an endless run of bad breaks. Only when Caine (Tatum), a genetically eng...
Unfinished Business (15)
Film
A hard-working small business owner (Vince Vaughn) and his two associates (Tom Wilkinson, Dave Franco) travel to Europe to close the most important deal of their lives. But what began as a routine business trip goes off the rails in every imaginable – and unimaginable – way, including unplanned s...
When Oh (Jim Parsons), a loveable misfit from another planet, lands on Earth and finds himself on the run from his own people, he forms an unlikely friendship with an adventurous girl named Tip (Rihanna) who is on a quest of her own. Through a series of comic adventures with Tip, Oh comes to underst...
Kill the messenger (15)
Film
A reporter becomes the target of a vicious smear campaign that drives him to the point of suicide after he exposes the CIA's role in arming Contra rebels in Nicaragua and importing cocaine into California. Based on the true story of journalist Gary Webb.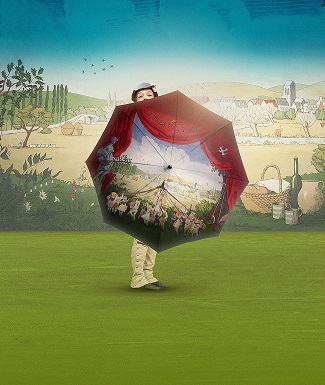 La Fille Mal Gardee Live from the Royal Opera House
Broadcast
Frederick Ashton's final full-length ballet is one of his most joyous creations, inspired by his love for the Suffolk countryside. It is based on an 1828 French ballet and the music was adapted by John Lanchbery from Ferdinand Hérold's original score. La Fille mal gardée was a resounding success on ...
In this explosive action thriller, Jim Terrier (Sean Penn) is an ex-special forces government contractor whose past comes back to haunt him when his former employer tries to have him killed. Thrust into a heart-pounding game of cat and mouse, Terrier races from the jungles of Africa to the streets o...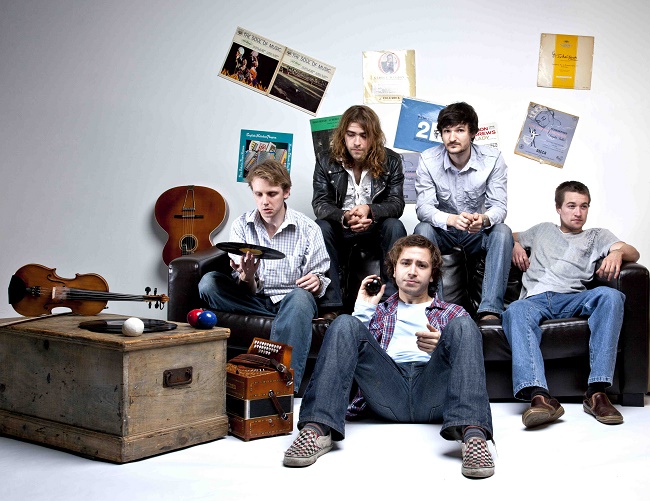 Since their formation in 2002 three-times-BBC-Folk-Award nominees Mawkin have grown into one of brit-folks brightest new guns: a blistering 5-piece band fusing folk, blues and rock, they are no strangers to the cutting edge of the contemporary music scene while still reigning all the verve and mysti...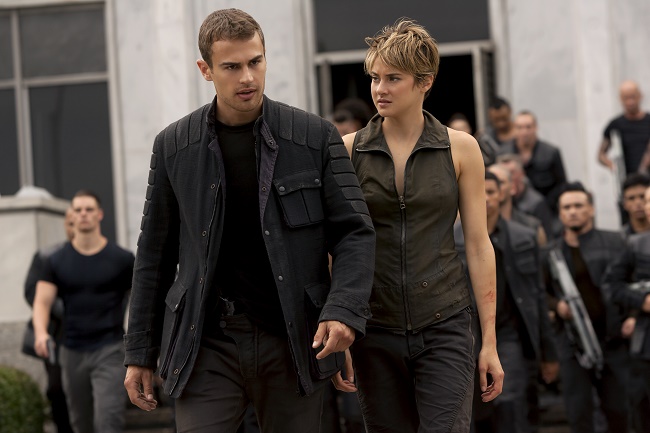 The Divergent Series: Insurgent (12A)
Film
THE DIVERGENT SERIES: INSURGENT raises the stakes for Tris as she searches for allies and answers in the ruins of a futuristic Chicago. Tris (Woodley) and Four (James) are now fugitives on the run, hunted by Jeanine (Winslet), the leader of the power-hungry Erudite elite. Racing against time, they m...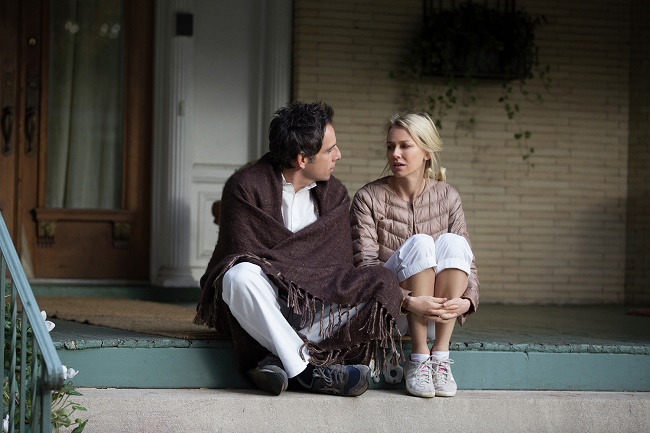 While We're Young (15)
Film
Noah Boaumbach's comedy While We're Young stars Ben Stiller and Naomi Watts as Josh and Cornelia, a childless New York married couple in their mid-forties. As their other friends all start having children, the couple gravitates toward a young hipster couple named Jamie (Adam Driver) and Darby (Amand...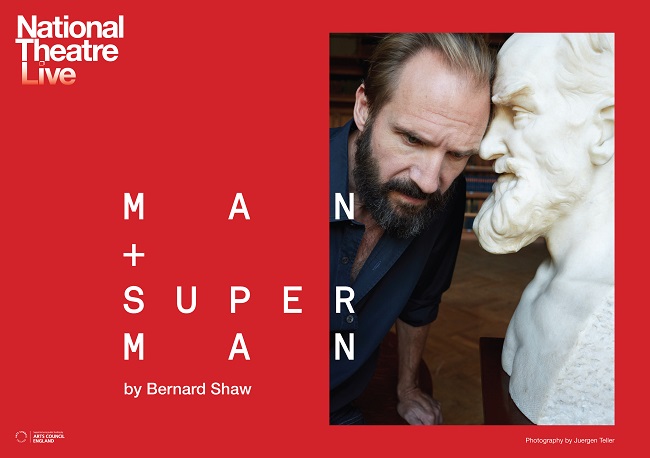 NT Live: Man And Superman (12A)
Broadcast
Academy Award® nominee Ralph Fiennes (The English Patient, Schindler's List; Oedipus at the National Theatre) plays Jack Tanner in this exhilarating reinvention of Shaw's witty, provocative classic. A romantic comedy, an epic fairytale, a fiery philosophical debate, Man and Superman asks fundamental...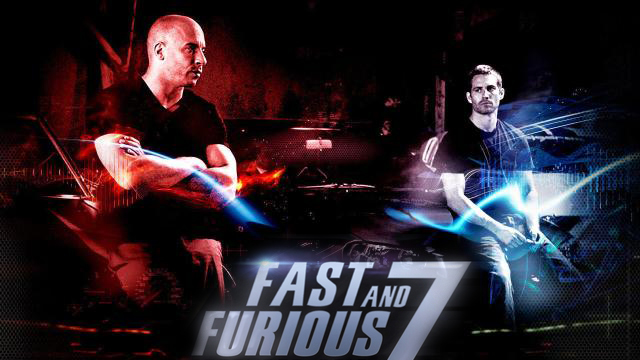 Fast & Furious 7 (tba)
Film
Continuing the global exploits in the unstoppable franchise built on speed, Vin Diesel, Paul Walker and Dwayne Johnson lead the returning cast of Fast & Furious 7. James Wan directs this chapter of the hugely successful series that also welcomes back favorites Michelle Rodriguez, Jordana Brewster, T...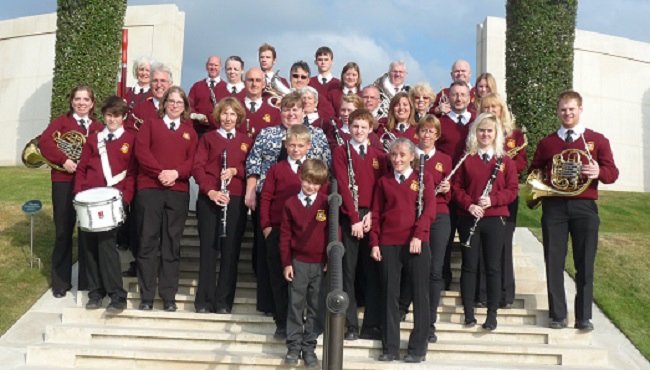 Tenbury Town Band Reunion Concert 2015
Live Show
Tenbury Town Bands annual concert by reputation promises to be a fabulous night of musical entertainment. With guests including former members of the Worcestershire and Sherwood Foresters regimental band we aim to give you another unforgettable evening , one that will once again start the bands busy...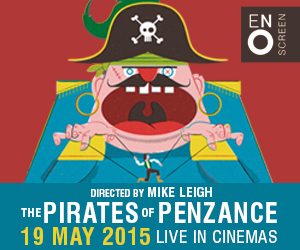 Pirates of Penzance
Broadcast
English National Opera: The Pirates of Penzance (LIVE) by Gilbert & Sullivan directed by Mike Leigh Guaranteed to be a major event, Mike Leigh (Palme d'Or winner and five times Oscar nominee) directs his first ever opera for the stage. Gilbert and Sullivan's popular comic opera features much-loved f...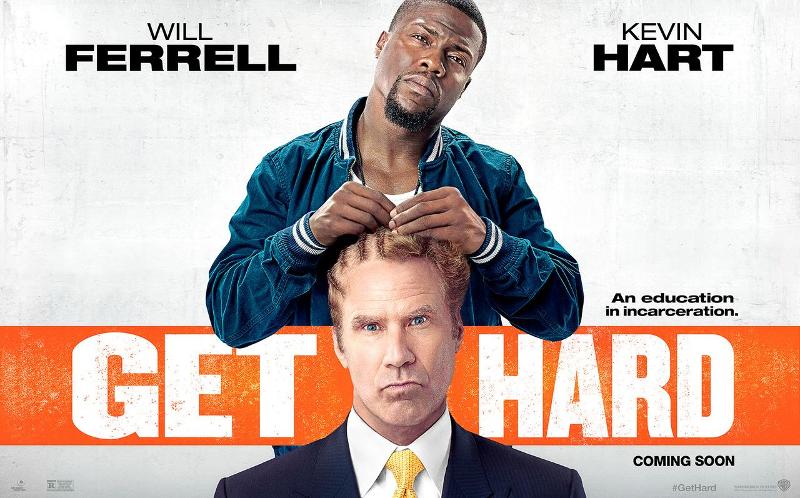 Will Ferrell and Kevin Hart headline this Warner Bros. comedy about a wrongfully convicted investment banker who prepares for prison life with the help of the man who washes his car. Etan Cohen directs, with Ian Roberts and Jay Martel handling screenwriting duties.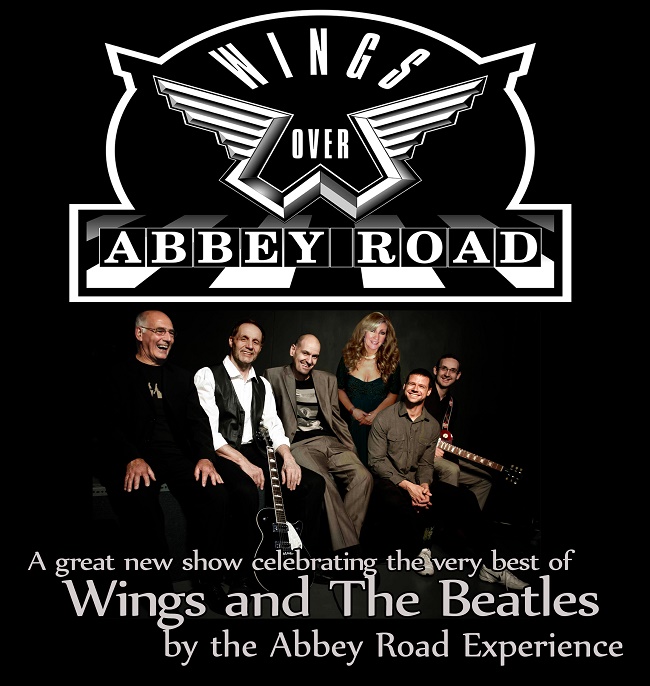 Abbey Road Experience presents...
Live Show
Wings over Abbey Road. Although released before "Let It Be", "Abbey Road" was The Beatles' final album - The biggest band in history at the very height of their success. Paul McCartney then went on to form "Wings", a phenomenal band that released 23 singles and 9 albums, and toured extensively. "Wi...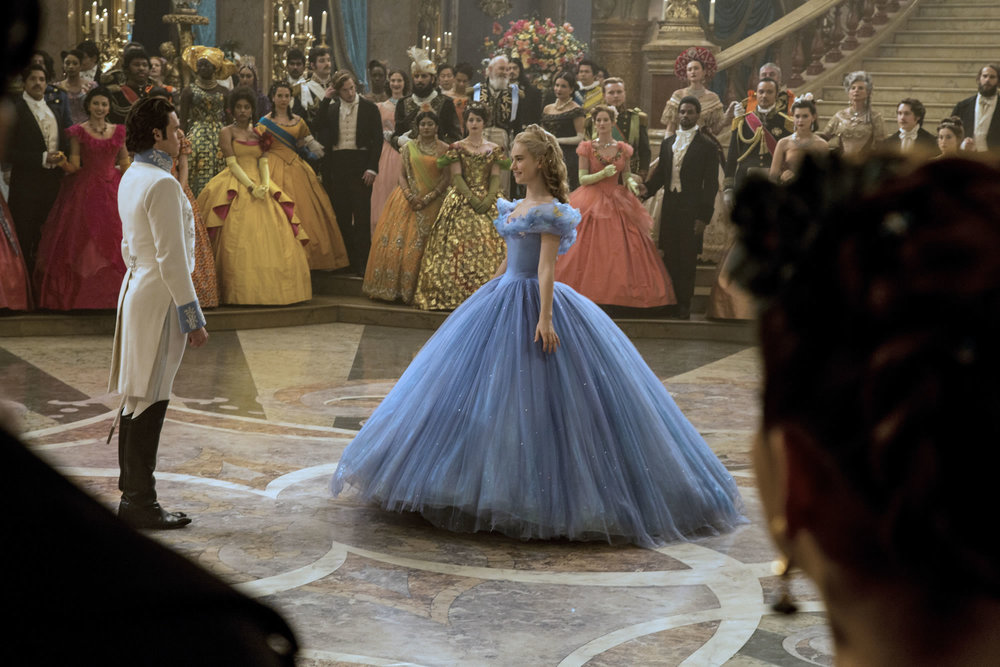 Cate Blanchett stars in this new vision of the Cinderella tale from director Kenneth Branagh and the screenwriting team of Chris Weitz and Aline Brosh McKenna for Disney Pictures.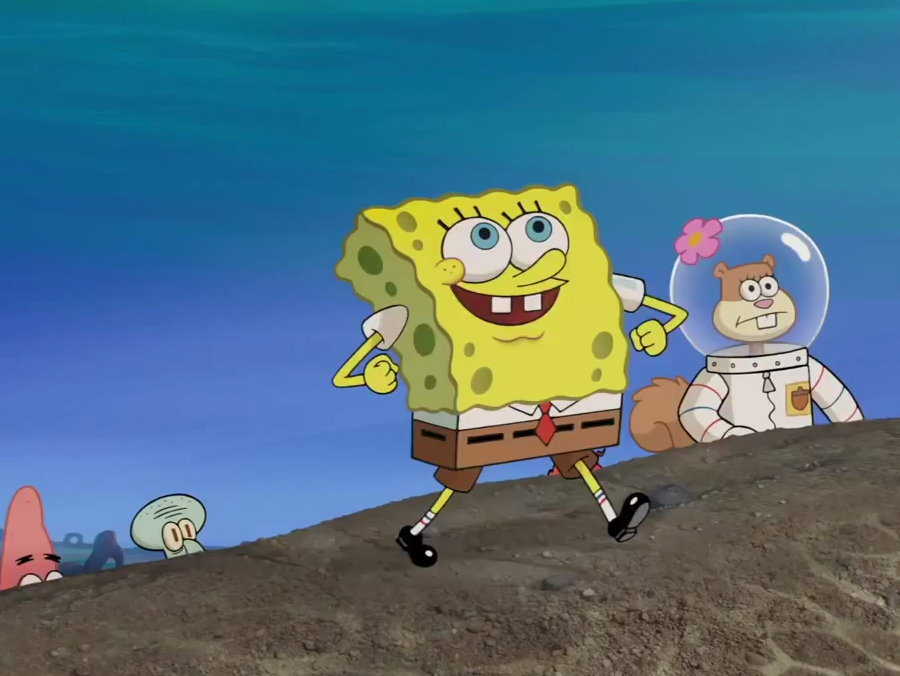 The SpongeBob Movie: Sponge Out of Water (U)
Film
SpongeBob SquarePants, the world's favorite sea dwelling invertebrate, comes ashore to our world for his most super-heroic adventure yet.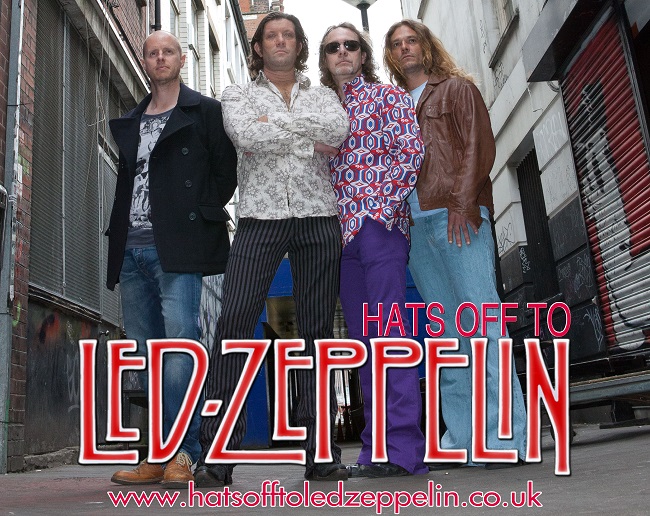 Hats off to Led-Zeppelin
Live Show
The Official UK No.1 tribute to the gods of Rock and Roll! Hats Off to Led Zeppelin are proud to be the only tribute act in the UK officially endorsed by Marshall amplifiers and they are managed by none other than Warren Grant .. for the uninitiated, his father Peter was Led Zeppelin's manager! "Hat...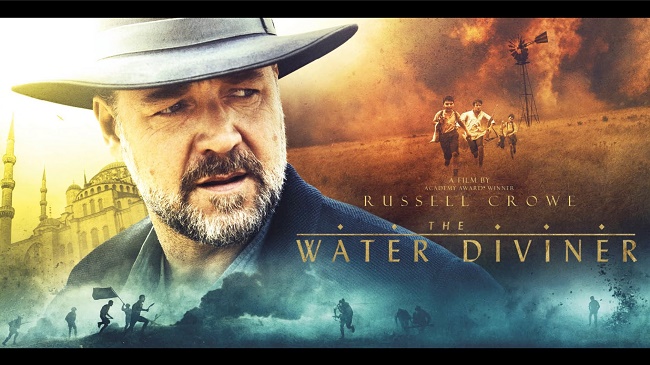 The Water Diviner (15)
Film
CAST INCLUDES Jai Courtney, Olga Kurylenko, Russell Crowe, Isabel Lucas, Ryan Corr, Cem Yilmaz, Yilmaz Erdogan An Australian man travels to Turkey after the Battle of Gallipoli to try and locate his three missing sons.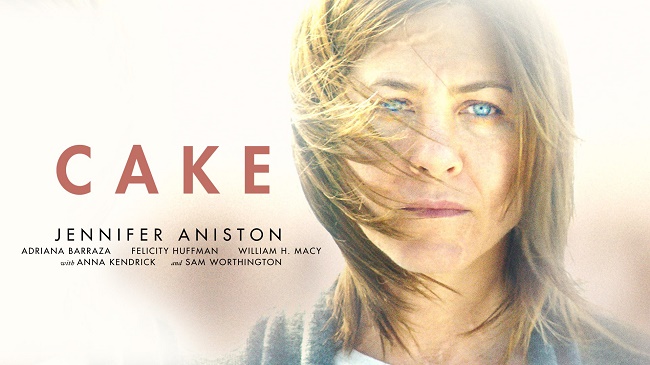 CAST INCLUDES Jennifer Aniston, Lucy Punch, Adrianna Barraza, Felicity Huffman, William H. Macy, Anna Kendrick, Sam Worthington, Chris Messina, Evan O'Toole, Britt Robertson, Camuille Mana, Pepe Serna The acerbic, hilarious Claire Simmons becomes fascinated by the suicide of a woman in her chronic p...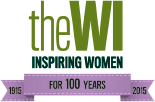 W. I . National Centenary AGM
Broadcast
The NFWI will host its Annual Meeting at the Royal Albert Hall on Thursday 4 June 2015. In celebration of the WI's centenary, the event will be streamed live. Confirmed speakers: Lucy Worsley, English historian, curator and television presenter on history; Helena Morrissey, CEO of Newton Inve...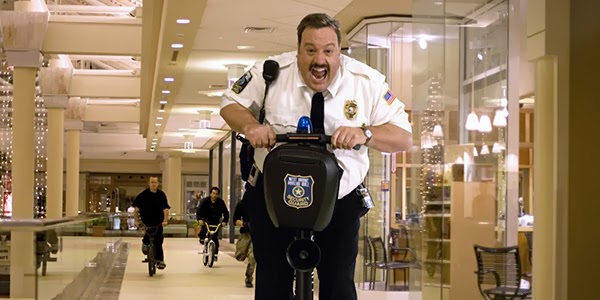 Paul Blart Mall Cop 2 (PG)
Film
After six years of keeping our malls safe, Paul Blart has earned a well-deserved vacation. He heads to Vegas with his teenage daughter before she heads off to college. But safety never takes a holiday and when duty calls, Blart answers.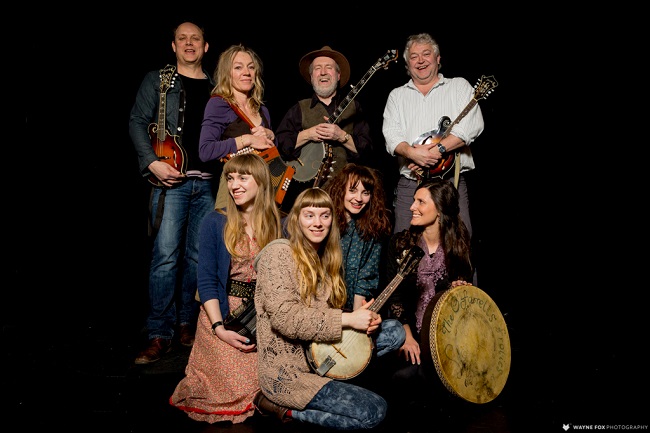 Deborah Rose featuring The O'Farrell Frolicks and Grey Wolf
Live Show
An enticing concoction of celtic folk and bluegrass music with the evocative voice of Deborah Rose, the enchanting musical family The O' Farrells, and Americana trio 'Grey Wolf.' This concert will celebrate Deborah's new collaboration album "Wilde Wood" featuring performances from 'The O'Farrell Fr...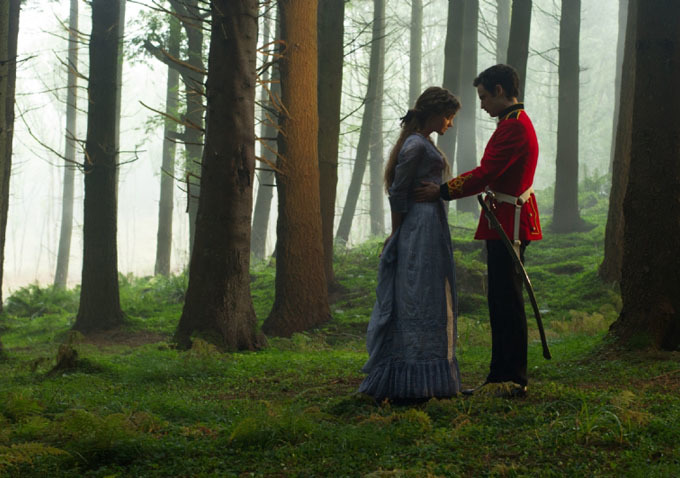 Far From The Madding Crowd (12A)
Film
CAST INCLUDES Carey Mulligan, Matthias Schoenaerts, Michael Sheen, Tom Sturridge, Juno Temple, Jessica Barden, Eloise Oliver Based on the literary classic by Thomas Hardy, FAR FROM THE MADDING CROWD is the story of independent, beautiful and headstrong Bathsheba Everdene (Carey Mulligan), who attrac...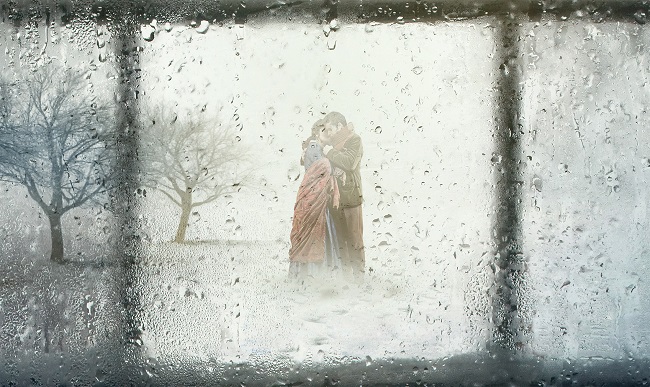 La Boheme Live from the Royal Opera House
Broadcast
The most popular opera of all returns in one of The Royal Opera's best loved stagings, regularly revived since its opening night in 1974 - and now being seen for the very last time. John Copley's keen stagecraft and loving attention to period and dramatic detail make his production a masterpiece of ...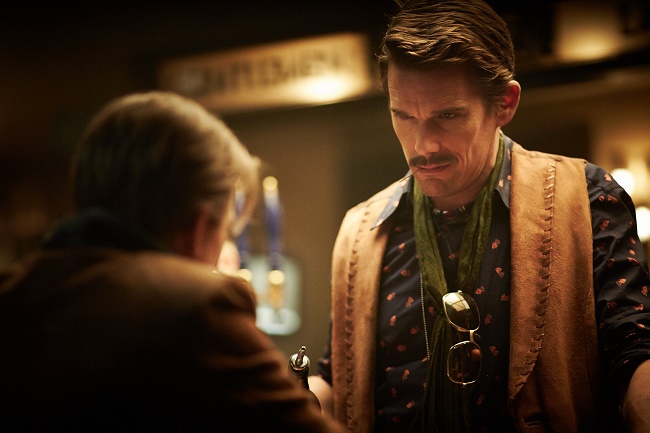 CAST INCLUDES Ethan Hawke, Noah Taylor, Sarah Snook, Christopher Kirby PREDESTINATION chronicles the life of a Temporal Agent (Ethan Hawke) sent on an intricate series of time-travel journeys designed to prevent future killers from committing their crimes. Now, on his final assignment, the Agent mus...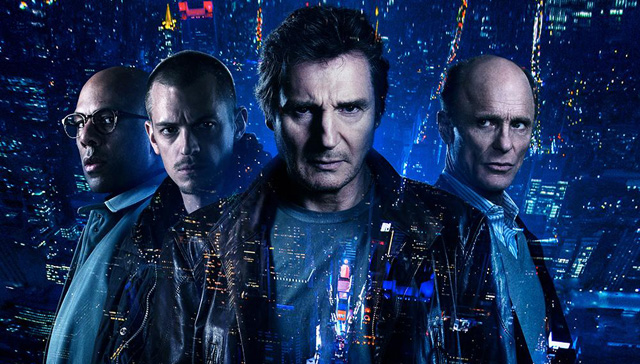 CAST INCLUDES Liam Neeson, Genesis Rodriguez, Joel Kinnaman, Vincent D'Onofrio, Boyd Holbrook, Ed Harris, Bruce McGill Liam Neeson reunites with Unknown director Jaume Collet-Serra for this Warner Bros. thriller following a mob hit-man and his estranged son (Joel Kinnaman) as they flee the wrath of ...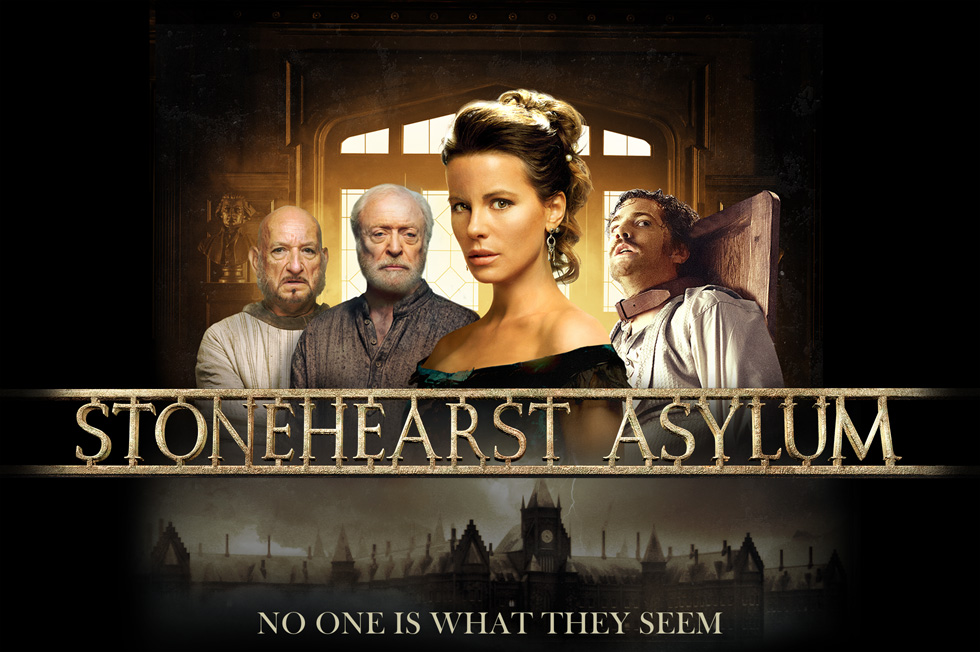 Stonehearst Asylum (15)
Film
When young doctor Edward Newgate (Jim Sturgess) arrives at Stonehearst Asylum in search of an apprenticeship, he is warmly welcomed by superintendent Dr. Lamb (Ben Kingsley) and a mesmerizing woman by the name of Eliza Graves (Kate Beckinsale). Edward is intrigued by Lamb's modern methods of treatin...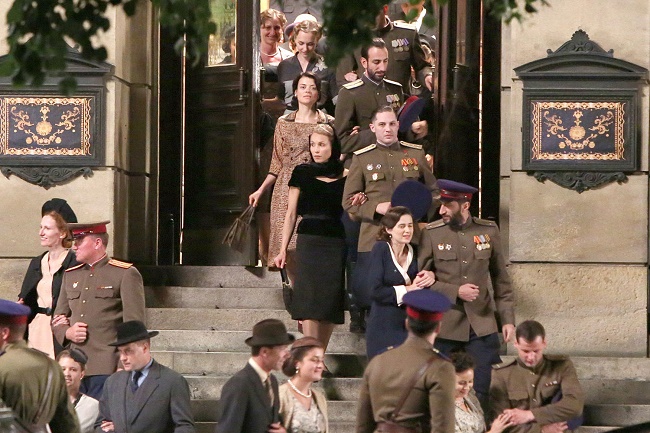 CAST INCLUDES Tom Hardy, Gary Oldman, Joel Kinnaman, Noomi Rapace, Charles Dance, Jason Clarke, Vincent Cassel, Dev Patel, Paddy Considine A politically-charged serial killer thriller set in 1953 Soviet Russia, CHILD 44 chronicles the crisis of conscience for secret police agent Leo Demidov [Tom Har...
The Theory of Everything (12A)
Film
The Theory of Everything is the story of the most brilliant and celebrated physicist of our time, Stephen Hawking, and Jane Wilde the arts student he fell in love with whilst studying at Cambridge in the 1960s. Little was expected from Stephen Hawking, a bright but shiftless student of cosmology,...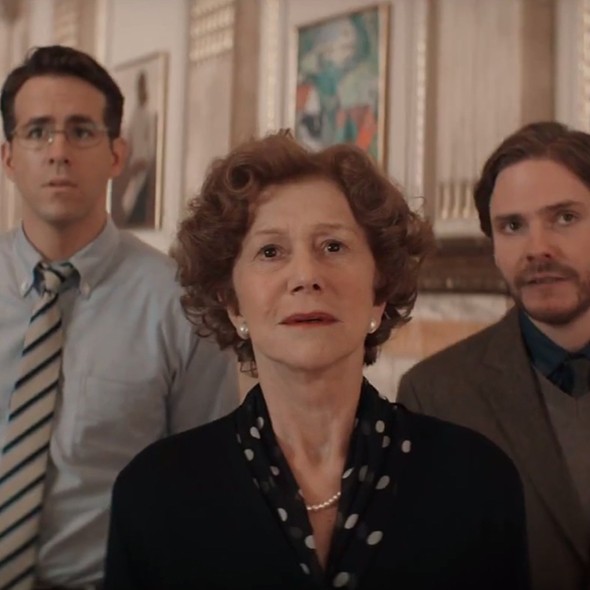 Sixty years after she fled Vienna during World War II, an elderly Jewish woman, Maria Altmann, starts her journey to retrieve family possessions seized by the Nazis, among them Klimt's famous painting 'The Lady in Gold'. Together with her inexperienced but plucky young lawyer Randy Schoenberg, she e...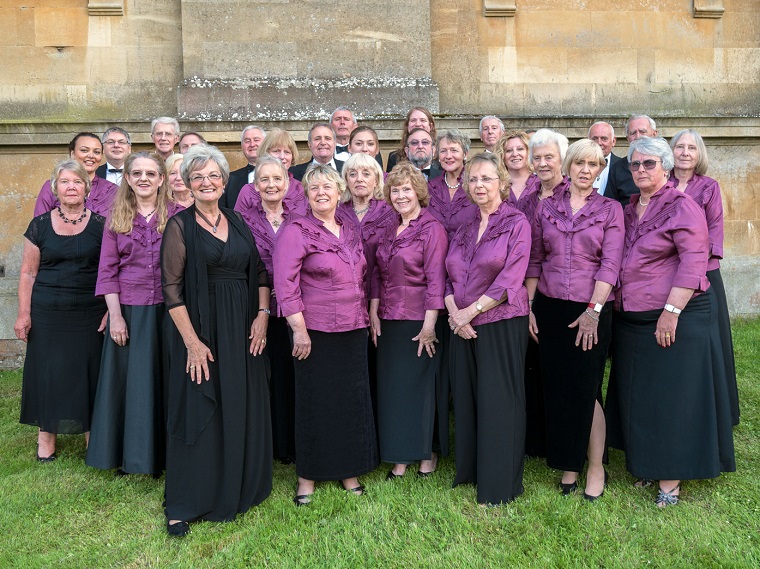 Great Witley Operatic Society : Into the Westend
Live Show
Making their first appearance at The Regal Theatre, Tenbury Wells, this well established and well respected Society bring an evening of fun, light music, and high quality singing. With a compilation concert with music from favourite West End theatre, musicals ,film and opera, including Gilbert ...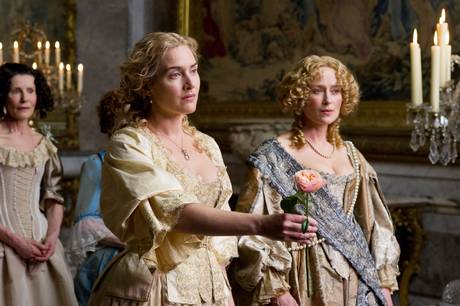 A Little Chaos (tba)
Film
A romantic drama following Sabine (Academy Award winner Kate Winslet), a strong-willed and talented landscape designer, who is chosen to build one of the main gardens at King Louis XIV's new palace at Versailles. In her new position of power, she challenges gender and class barriers while also becom...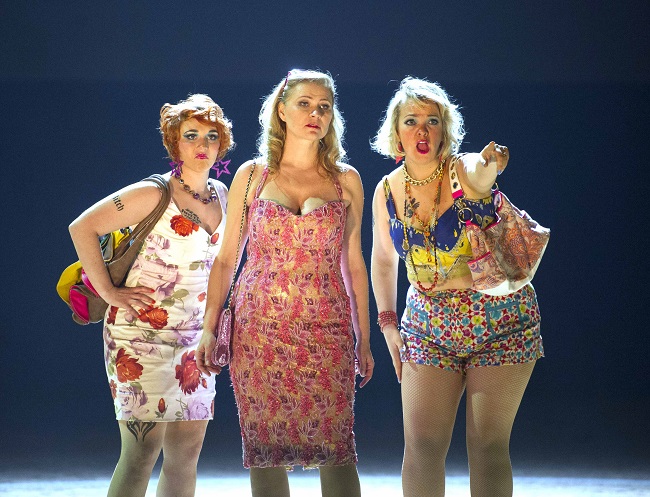 English National Opera: Carmen (LIVE) by Bizet Probably the most popular opera in the world. Carmen scandalised its earliest audiences with its raw depiction of lust in 19th battle of the sexes, fought out in the arena of the Spanish bullring. -century Seville. In ENO's popular production, the actio...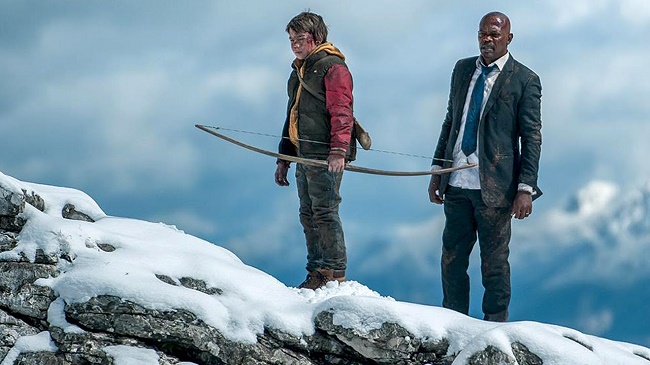 In the rugged countryside of Finland, a young thirteen-year-old (Onni Tommila) embarks on a traditional quest to prove himself by spending 24 hours alone in the wild, armed with only a bow and arrow. After witnessing a spectacular crash, he discovers the escape pod from Air Force One, containing the...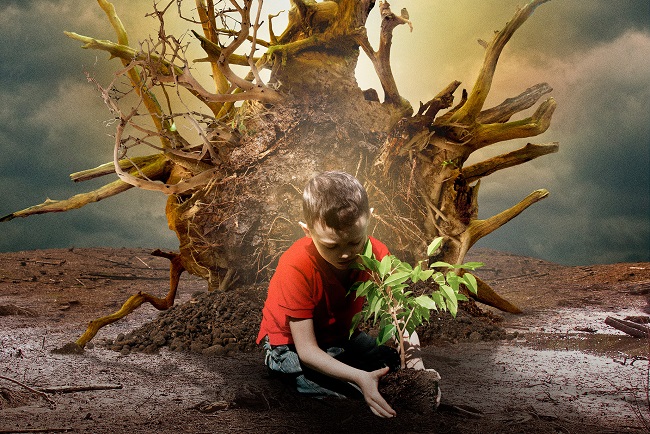 Guillaume Tell Live from the Royal Opera House
Broadcast
Opening with what is arguably the most exciting of all operatic overtures, Rossini's final opera helped to lay the foundations of the genre of French grand opéra that dominated European stages throughout the mid-19th century. The opera's theme is liberty, as exemplified in the struggle against Austr...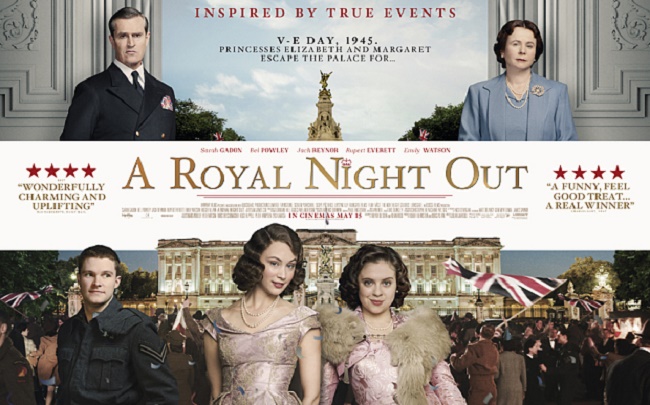 A Royal Night Out (tba)
Film
On V.E. Day in 1945, as peace extends across Europe, Princesses Elizabeth and Margaret are allowed out to join the celebrations. It is a night full of excitement, danger and the first flutters of romance.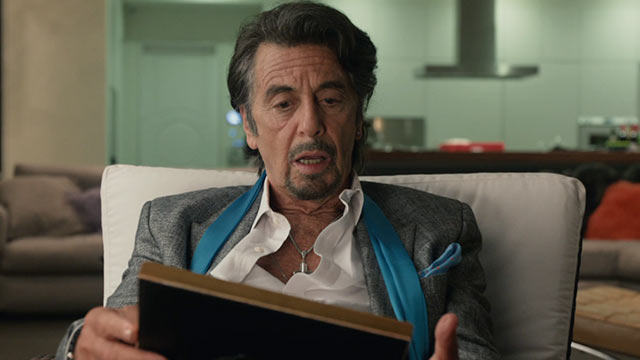 CAST INCLUDES Al Pacino, Jennifer Garner, Annette Bening, Bobby Cannavale, Christopher Plummer Al Pacino stars as aging 1970s rocker Danny Collins, who can't give up his hard-living ways. But when his manager (Christopher Plummer) uncovers a 40 year-old undelivered letter written to him by John Lenn...

Tenbury Teme Valley Band - Music through the Decades
Live Show
After its acclaimed 2014 performance Tenbury Teme Valley Band is presenting its 2015 annual Charity Concert. Come and join the band for an exciting and varied mix of music and entertainment, with something for everyone. Also performing are two fabulous choirs: Tenbury C of E Primary School Cho...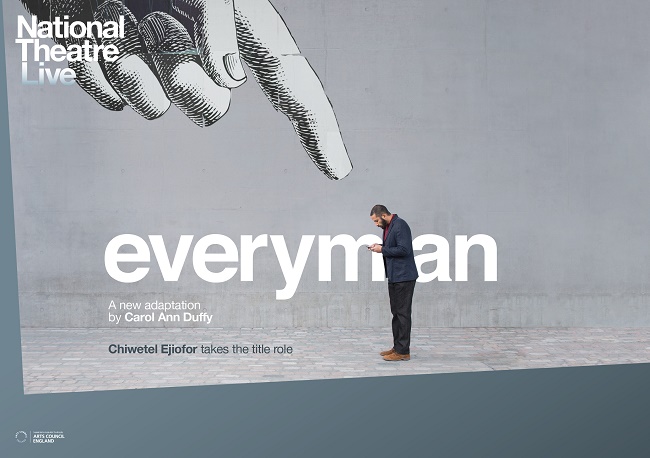 NT Live: Everyman (12A)
Broadcast
BAFTA winner and Academy Award® nominee Chiwetel Ejiofor (12 Years a Slave) takes the title role in this dynamic new production of one of English drama's oldest plays, directed by the National Theatre's new Director Rufus Norris (Broken, London Road). Everyman is successful, popular and riding high ...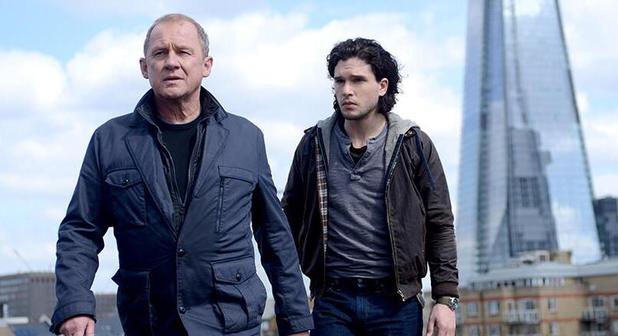 Spooks: The Greater Good (15)
Film
CAST INCLUDES Kit Harington, Elyes Gabel, Jennifer Ehle, Lara Pulver, Tuppence Middleton, David Harewood, Peter Firth, Lasco Atkins When a terrorist escapes custody during a routine handover, Will Crombie must team with disgraced MI5 Intelligence Chief Harry Pearce to track him down before an immine...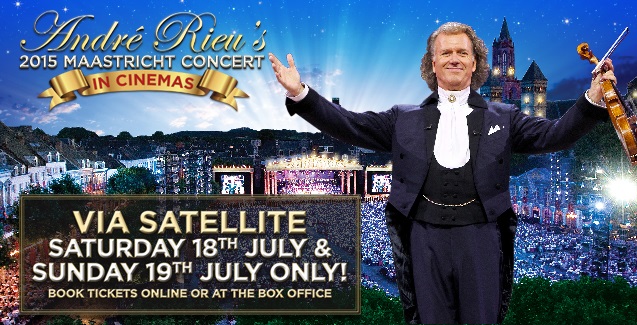 André Rieu's 2015 Maastricht Concert
Broadcast
Affectionately known as 'The King of Waltz', André performs every year in front of thousands of fans set amongst the beautiful medieval backdrop of his beautiful home town of Maastricht, in The Netherlands. As always, André is joined by his famous Johann Strauss Orchestra, his Soprano's, Tenors and ...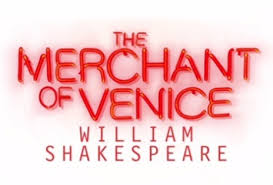 RSC: The Merchant of Venice
Broadcast
In the melting pot of Venice, trade is God. With its ships plying the globe, the city opens its arms to all, as long as they come prepared to do business and there is profit to be made. With the gold flowing all is well, but when a contract between Bassanio and Shylock is broken, simmering racial te...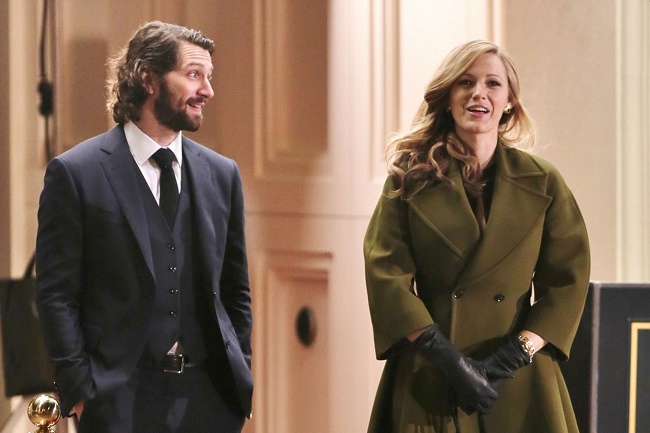 The Age of Adaline (tba)
Film
After miraculously remaining 29 years old for almost eight decades, Adaline Bowman (Blake Lively) has lived a solitary existence, never allowing herself to get close to anyone who might reveal her secret. But a chance encounter with charismatic philanthropist Ellis Jones (Michiel Huisman) reignites ...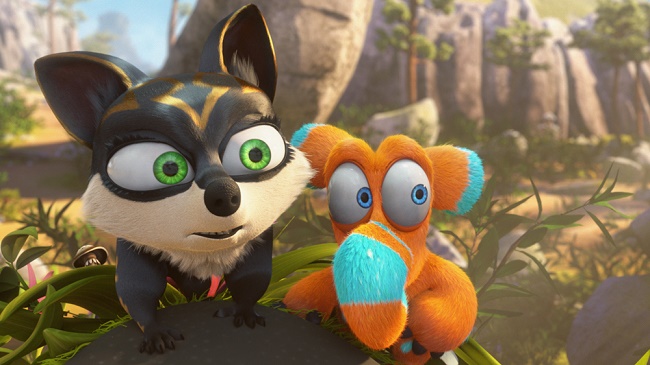 It's the end of the world. A flood is coming. Luckily for Dave and his son Finny, a couple of clumsy Nestrians, an Ark has been built to save all animals. But as it turns out, Nestrians aren't allowed. Sneaking on board with the involuntary help of Hazel and her daughter Leah, two Grymps, they think...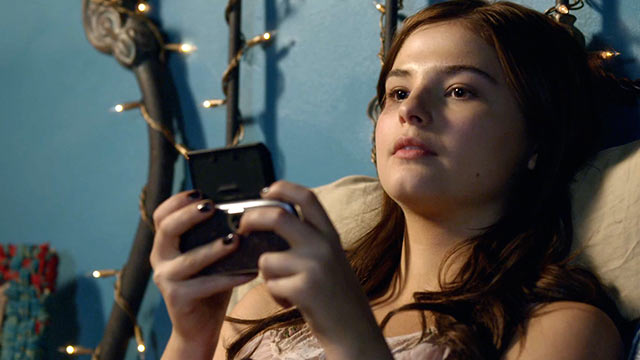 Insidious Chapter 3 (tba)
Film
The new chapter in the terrifying horror series is written and directed by franchise co-creator Leigh Whannell. This chilling prequel, set before the haunting of the Lambert family, reveals how gifted psychic Elise Rainier (Lin Shaye) reluctantly agrees to use her ability to contact the dead in orde...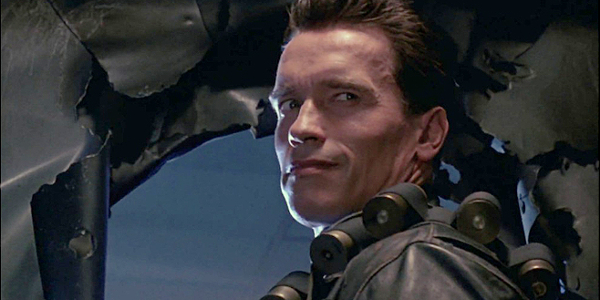 Terminator Genisys (tba)
Film
James Cameron's sci-fi classic gets rebooted in this Paramount production designed as the first installment in a new trilogy.

Susan Cooper (Melissa McCarthy) is an unassuming, deskbound CIA analyst, and the unsung hero behind the Agency's most dangerous missions. But when her partner (Jude Law) falls off the grid and another top agent (Jason Statham) is compromised, she volunteers to go deep undercover to infiltrate the wo...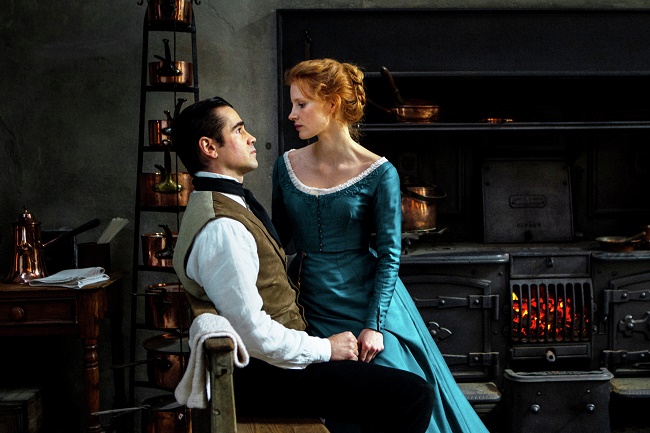 Miss Julie depicts a fierce battle between a man and a woman, a struggle for power and dominance enacted through a cruel and compulsive game of seduction and repulsion. A country estate in Ireland in 1880s. Over the course of one midsummer night, in an atmosphere of wild revelry and loosened social ...
The Nut Job is an action-packed comedy in fictional Oakton that follows the travails of Surly (voiced by Will Arnett), a mischievous squirrel, and his rat friend Buddy, who plan a nut store heist of outrageous proportions and unwittingly find themselves embroiled in a much more complicated and hilar...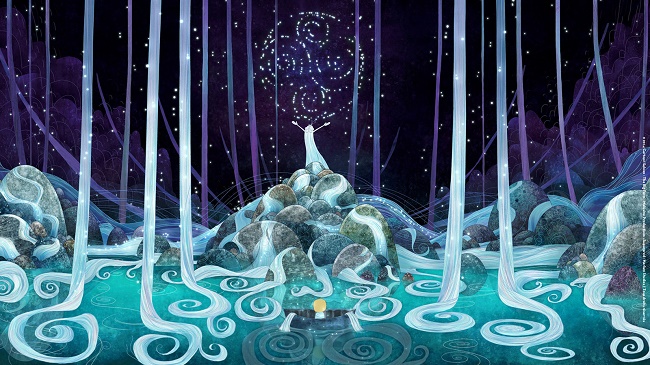 Song of the Sea (tba)
Film
In this enchanting new story from the Academy Award-nominated director of The Secret of Kells, Ben and his little sister Saoirse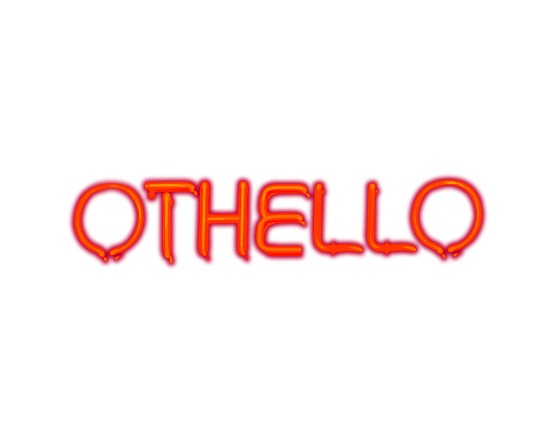 RSC Live : Othello
Broadcast
Othello is the greatest general of his age. A fearsome warrior, loving husband and revered defender of Venice against its enemies. But he is also an outsider whose victories have created enemies of his own, men driven by prejudice and jealousy to destroy him. As they plot in the shadows, Othello rea...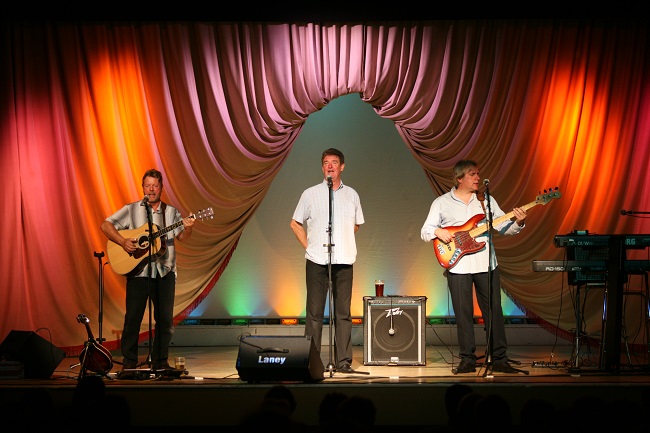 The Houghton Weavers
Live Show
The Houghton Weavers are the UK's leading entertainers weaving together popular folk songs, humour and audience participation. Since cutting their teeth in the local folk clubs of their native North West, they have enjoyed non-stop success, with a great following at their concerts, and a large fan c...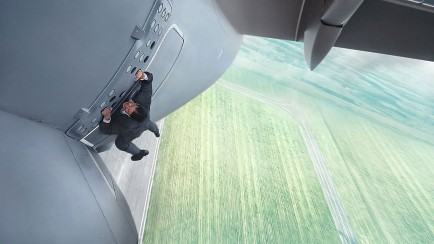 Mission: Impossible Rogue Nation (tba)
Film
Ethan Hunt (Tom Cruise) is back with his team to take on their most impossible mission yet!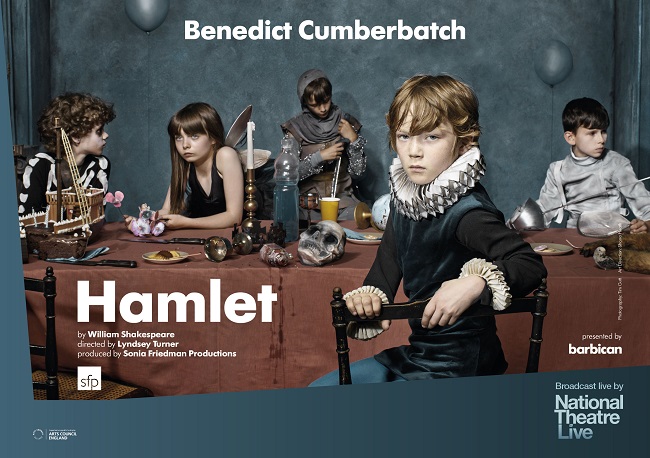 NT Live: Hamlet - Benedict Cumberbatch
Broadcast
Academy Award® nominee Benedict Cumberbatch (BBC's Sherlock, The Imitation Game, Frankenstein at the National Theatre) takes on the title role of Shakespeare's great tragedy. Directed by Lyndsey Turner (Posh, Chimerica) and produced by Sonia Friedman Productions, National Theatre Live will broadcast...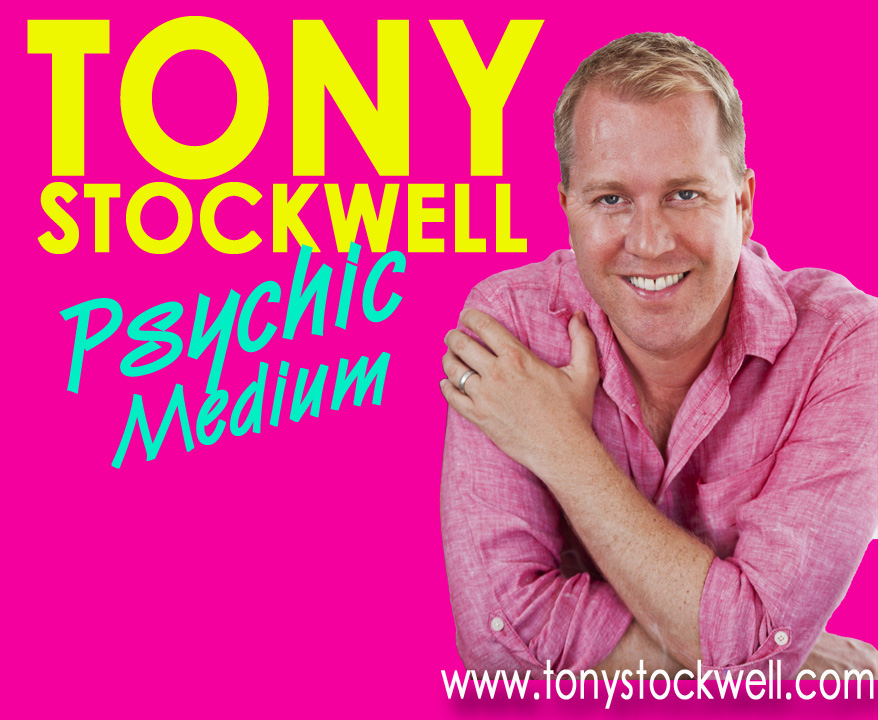 An Evening of Mediumship with TV Psychic Tony Stockwell
Live Show
It's NOT creepy or kooky, mysterious or spooky. It's Psychic Medium Tony Stockwell demonstrating his belief that those who have passed can communicate with their loved ones. At its best, Mediumship has the potential to change someone's life and to instil in them a sense of peace, comfort and purpose...
The Fortunes Past & Present
Live Show
The Fortunes celebrate 51years in show business; with their fabulous 2015 "Past and Present" show. New Songs - new stories - new anecdotes all brought together with narration & projection from the era. The "Past and Present" 2015 show will bring back not only your memories of the swinging 60's, but ...
Raymond Froggatt in Concert
Live Show
His concerts are sold out across the country and abroad, the Froggie followers arrive at the shows clutching their frogs with green scarves waving, certainly a sight to behold. Froggie writes and sings his own songs mesmerising his audience, making them laugh with one of his many stories or cry with...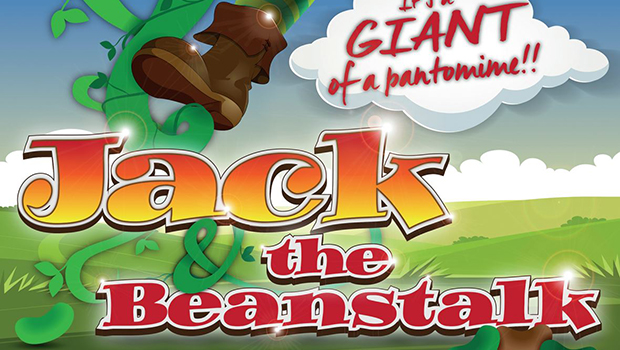 Jack & the Beanstalk Pantomime
Live Show
A giant of a Pantomime. OH YES IT IS! Pantomime time will soon be here again. After last year's huge success with Aladdin, this year's show Jack and The Beanstalk will be even bigger and better with Beanstalks, Giants and even the odd cow! Set in the English countryside not far from Tenbury Wells....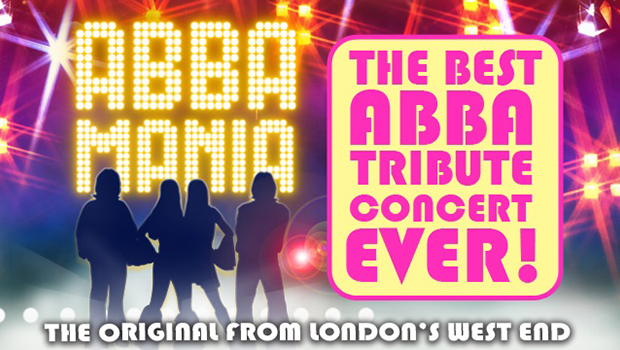 It is 40 years since ABBA won Eurovision and now it's your chance to thank ABBA for the music! ABBA MANIA is now accepted as the world's number one touring ABBA tribute production. Featuring a special concert presentation, which celebrates the music of ABBA in a respectful and enjoyable way, revivin...