VIEW ALL Film Holiday Film Childrens Club Live Show Comedy Broadcast Free to Air Function Other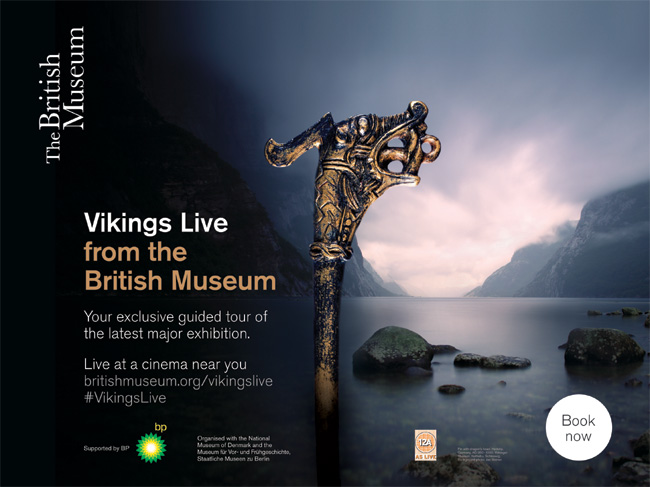 Vikings Live from the British Museum
Broadcast
This special event offers an exclusive private view of the BP exhibition Vikings: life and legend, presented live in your local cinema. Featuring British Museum Director Neil MacGregor and presented by historian and broadcasters Michael Wood and Bettany Hughes, the exhibition wil...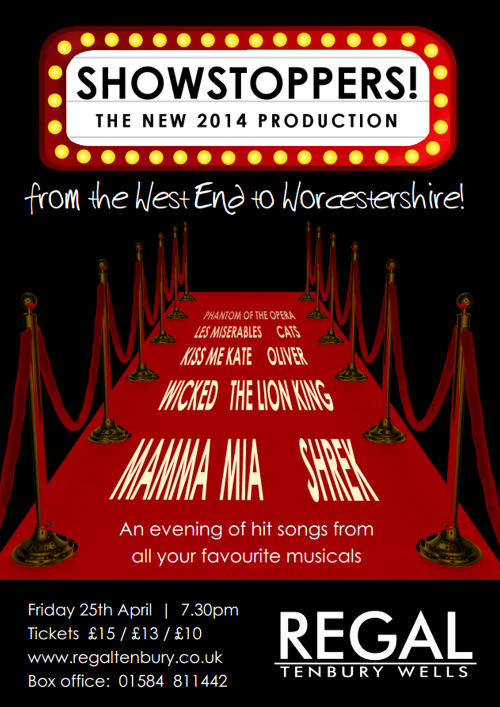 Showstoppers! 2014
Live Show
FROM THE WEST END TO WORCESTERSHIRE FOR ONE NIGHT ONLY! Consider Yourself invited to an Enchanted Evening full of the Sound of Music. Tonight won't be just any night; Tomorrow you'll be Wishing You Were Somehow Here Again for just One Day More, as the Music of the Night stays in your Memory all the...
In the dark action comedy The Family, Mafia boss Giovanni Manzoni (Robert De Niro – Silver Linings Playbook, Goodfellas) breaks the sacred code of omertà and snitches on his crew. Given the new identity of Fred Blake, he and his family are relocated to a sleepy town in France under the Witness Prote...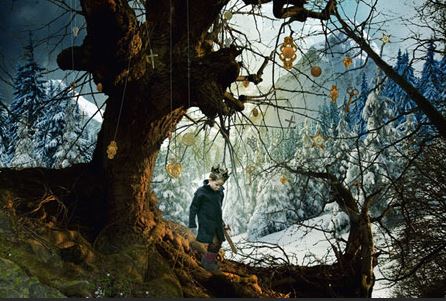 The Winters Tale
Broadcast
Christopher Wheeldon continues his highly successful collaboration with designer Bob Crowley and composer Joby Talbot to create his first ballet based on a Shakespeare play, the late romance The Winter's Tale. The story follows the destruction of marriage through consuming jealousy, the abandonment...
MiniCineMonkeys
Childrens Club
Free film fun for the under sevens! . Introduce your little ones to the magic of the cinema at MiniCineMonkeys! Designed with younger film fans in mind; enjoy games, crafts and a short cartoon showing in our auditorium on selected Tuesdays. The fun starts at 10.30am and the session ends after the ca...
The Grand Budapest Hotel (15)
Film
The Grand Budapest Hotel tells of a legendary concierge at a famous European hotel between the wars and his friendship with a young employee who becomes his trusted protégé. The story involves the theft and recovery of a priceless Renaissance painting, the battle for an enormous family fortune and t...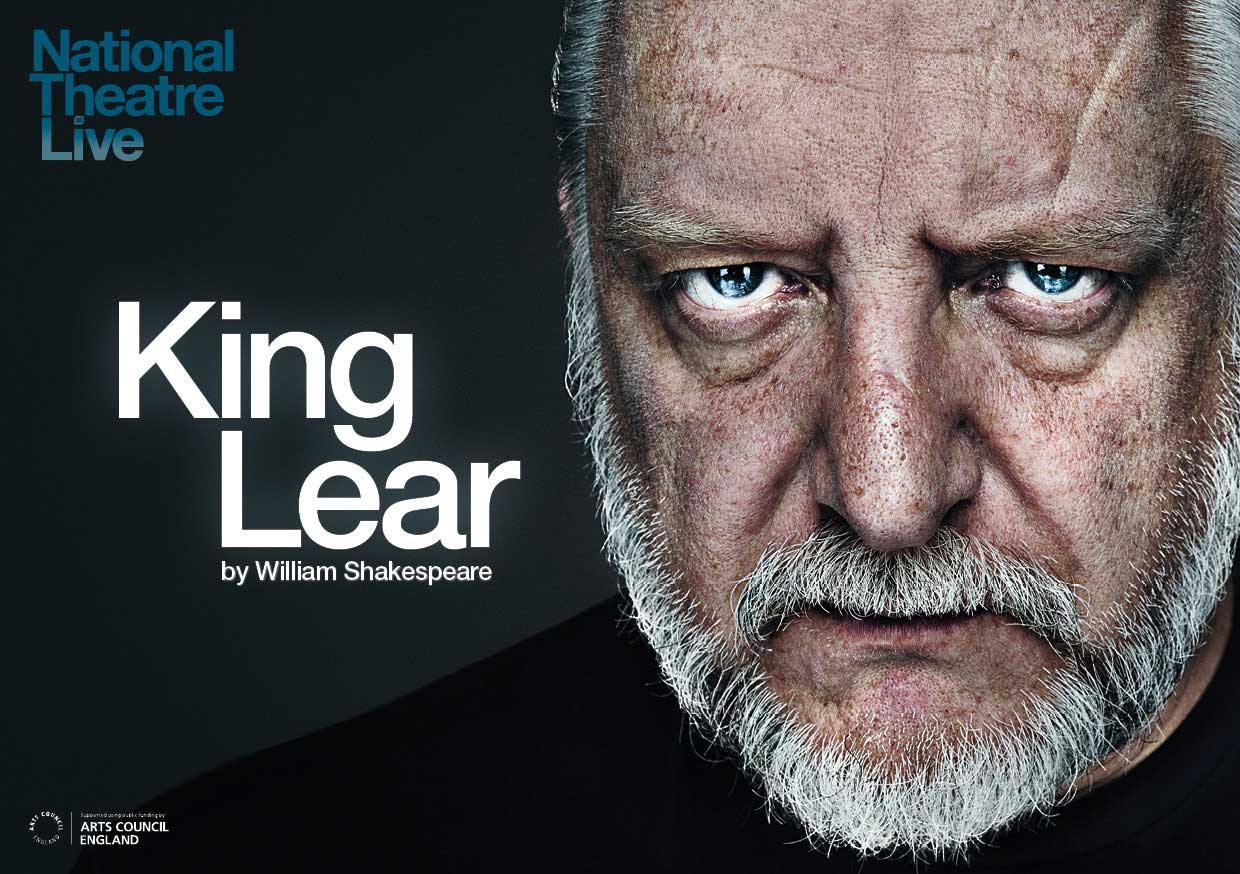 NT Live : National Theatre's King Lear
Broadcast
King Lear by William Shakespeare Academy Award® winner Sam Mendes (James Bond: Skyfall, American Beauty) returns to the National Theatre to direct Simon Russell Beale (Timon of Athens, Collaborators) in the title role of Shakespeare's tragedy. An aged king decides to divide his kingdom between his t...
Raymond Froggatt in Concert
Live Show
His concerts are sold out across the country and abroad, the Froggie followers arrive at the shows clutching their frogs with green scarves waving, certainly a sight to behold. Froggie writes and sings his own songs mesmerising his audience, making them laugh with one of his many stories or cry with...
Escape from Planet Earth (PG)
Film
The 3D animated family comedy catapults moviegoers to planet Baab where admired astronaut Scorch Supernova (Brendan Fraser) is a national hero to the blue alien population. A master of daring rescues, Scorch pulls off astonishing feats with the quiet aid of his nerdy, by-the-rules brother, Gary (Rob...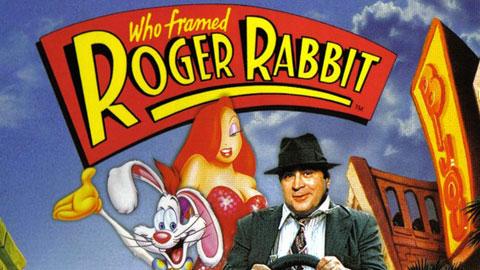 Who Framed Roger Rabbit (PG)
Holiday Film
A toon hating detective is a cartoon rabbit's only hope to prove his innocence when he is accused of murder. This groundbreaking classic still holds up both in terms of technical mastery and brilliant screenwriting. An absolute game changer that seamlessly mixed animation and live action. The film...
Deep into a solo voyage in the Indian Ocean, an unnamed man (Redford) wakes to find his 39-foot yacht taking on water after a collision with a shipping container left floating on the high seas. With his navigation equipment and radio disabled, the man sails unknowingly into the path of a violent sto...
Tenbury Town Band Concert.
Live Show
After a fun filled, sell out Christmas Concert, Tenbury Town Band will be returning to the Regal with their Annual Reunion Concert and welcoming Friends of the Band and former members of the Worcestershire & Sherwood Foresters Band. The evening promises to be an eclectic mix of music and entertainme...
The Railway Man (15)
Film
Based on his best-selling memoir, The Railway Man tells the extraordinary and epic true story of Eric Lomax, a British Army officer who is tormented as a prisoner of war at a Japanese labour camp during World War II. Decades later, Lomax discovers that the Japanese interpreter he holds responsible f...
RSC Live : Henry IV Part I
Broadcast
Following his production of Richard II in October 2013, RSC Artistic Director Gregory Doran continues his exploration of Shakespeare's history plays with Henry IV Parts I and II, an epic, comic and thrilling vision of a nation in turmoil. RSC Associate Artist Antony Sher returns to the Company to pl...
The Fortunes Past & Present
Live Show
Hit Band of the 60s and 70s, with their worldwide hits including "You've Got Your Troubles""Here It Comes Again" "Storm In A Teacup" "Here Comes That Rainy Day Feeling Again" "Seasons in the Sun" "Freedom Come Freedom Go" present a brand new show! This intimate show will include not only all The For...
Academy Award® winner Russell Crowe stars as Noah, a man chosen by God for a great task before an apocalyptic flood destroys the world.
A Long Way Down (15)
Film
Four lost souls – a disgraced TV presenter, a foul-mouthed teen, an isolated single mother and a solipsistic muso – decide to end their lives on the same night, New Year's Eve. When this disillusioned quartet of strangers meet unintentionally at the same suicide hotspot, a London high-rise with the ...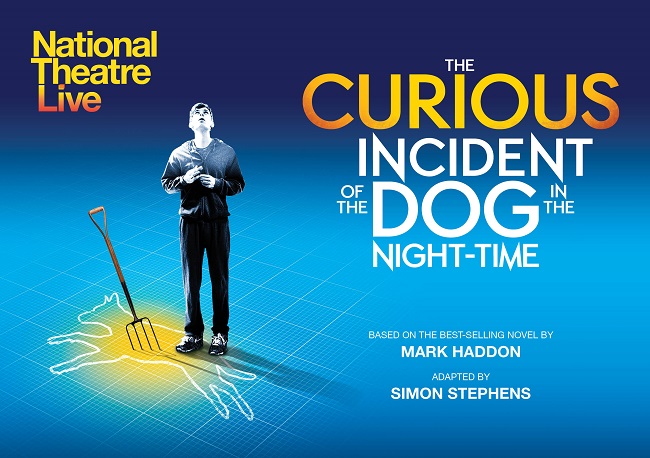 NT Encore : The Curious Incident of the Dog in the Night (15)
Broadcast
Encore screening: The Curious Incident of the Dog in the Night-Time Following its smash-hit live broadcast in 2012, the National Theatre production of The Curious Incident of the Dog in the Night-Time returns to cinemas. Based on the acclaimed novel by Mark Haddon, adapted by Simon Stephens and dire...
Muppets Most Wanted (U)
Holiday Film
The Muppets are back! And this time they are taking on the world in an exciting and hilarious new spy thriller that will take you on a whirlwind adventure of mistaken identity, dastardly sidekicks and double dealing doppelgangers. Featuring star turns from Ricky Gervais, Tina Fey and Ty Burrell, and...
CineMonkeys
Childrens Club
Are you a CineMonkey yet? Young film fans can add even more excitement to their trip to the cinema by becoming a CineMonkey! Join in for an hour of craft and fun before the film for just £2 per child. All ages are welcome; There's plenty to make, play and take home
Captain America: The Winter Soldier (12A)
Holiday Film
After the cataclysmic events in New York with The Avengers, Marvel's "Captain America: The Winter Soldier" finds Steve Rogers, aka Captain America, living quietly in Washington, D.C. and trying to adjust to the modern world. But when a S.H.I.E.L.D. colleague comes under attack, Steve becomes embroil...
The Amazing Spider-Man 2 (12A)
Holiday Film
We've always known that Spider-Man's most important battle has been within himself: the struggle between the ordinary obligations of Peter Parker and the extraordinary responsibilities of Spider-Man. But in The Amazing Spider-Man 2, Peter Parker finds that a greater conflict lies ahead. It's grea...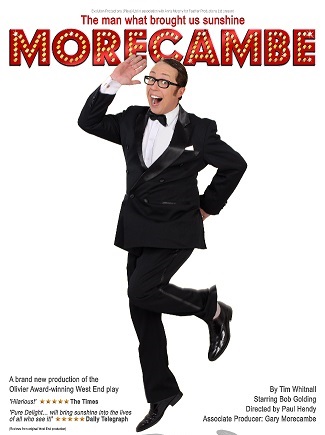 This unmissable brand new production of Tim Whitnall's Olivier Award- winning play, stars the Olivier-nominated Bob Golding as comedy icon, Eric Morecambe. Directed by Paul Hendy, the show is a moving, often hilarious tale about one of Britain's best-loved entertainers: from humble begin...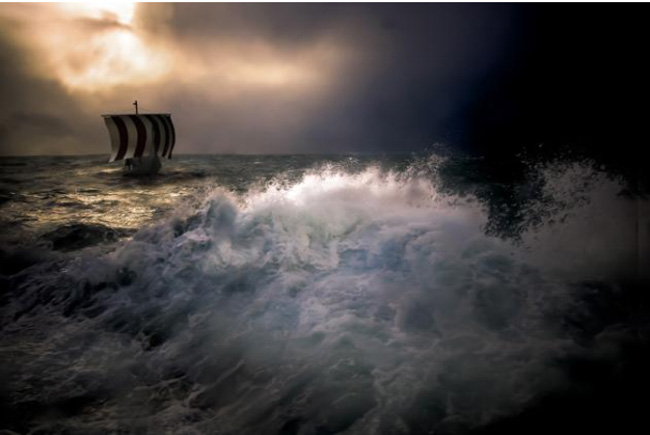 Viking Adventures from the British Museum (U)
Broadcast
The show will be fronted by Naomi Wilkinson and Ed Petrie, the much-loved presenting pair who starred in the very successful Pompeii Live for schools. Aimed at Key Stage 2 children aged 7-11 and aligned with the National Curriculum, this specially produced film will feature lots of Viking dressing u...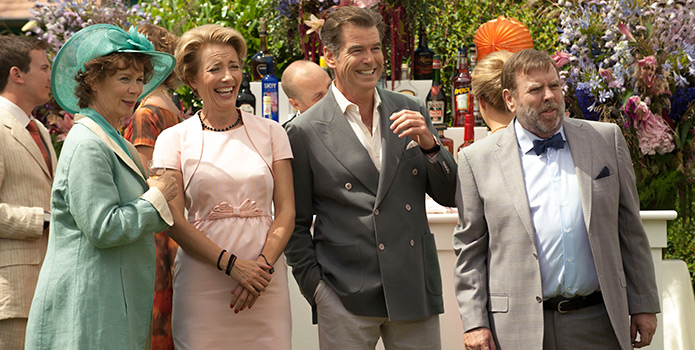 A divorced couple scheme to recover the retirement money that was stolen from them.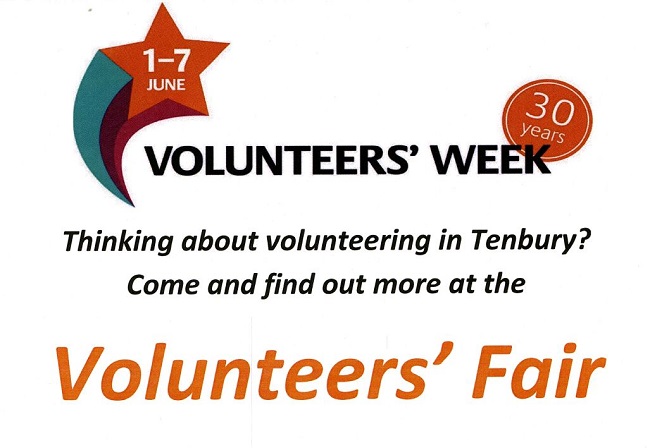 Volunteers' Fair
Function
Thinking about volunteering in Tenbury? Come and find out more at the Volunteers' Fair. Meet local organisations offering diverse, challenging and rewarding volunteer opportunities. Volunteering is for all ages and is a great way to meet new people, develop new skills and support your community. Fr...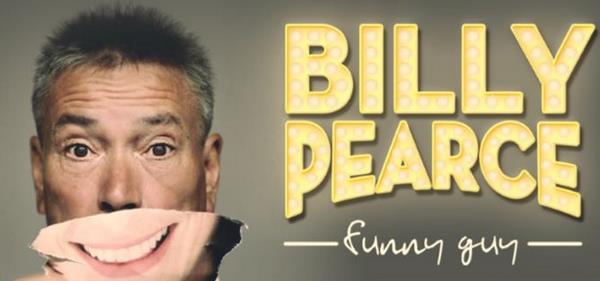 Billy Pearce - Cancelled by Promoter
Comedy
This show has been cancelled by the promoter. We will be contacting ticket holders to arrange a refund.
Dallas Buyers Club (15)
Film
Oscar Winner Based on the incredible true story of Texan rodeo cowboy Ron Woodroof and his battle with the medical establishment and pharmaceutical companies after being diagnosed as HIV-positive in 1986.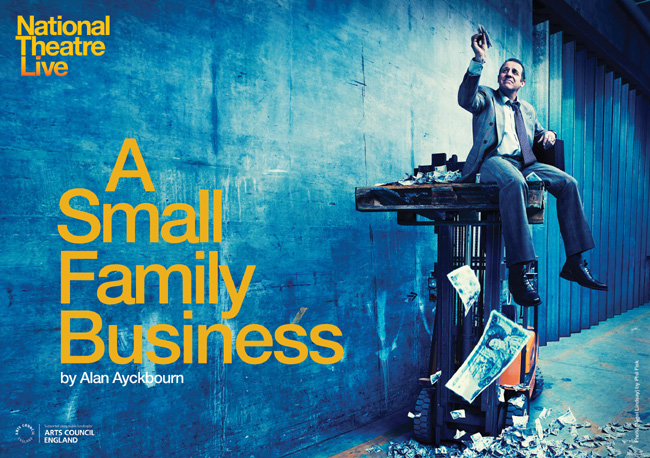 NT Live : A Small Family Business
Broadcast
A riotous exposure of entrepreneurial greed by Olivier Award-winning playwright Alan Ayckbourn (Bedroom Farce, A Chorus of Disapproval). A Small Family Business returns to the National Theatre for the first time since its celebrated premiere in 1987, when it won the Evening Standard Award for Best N...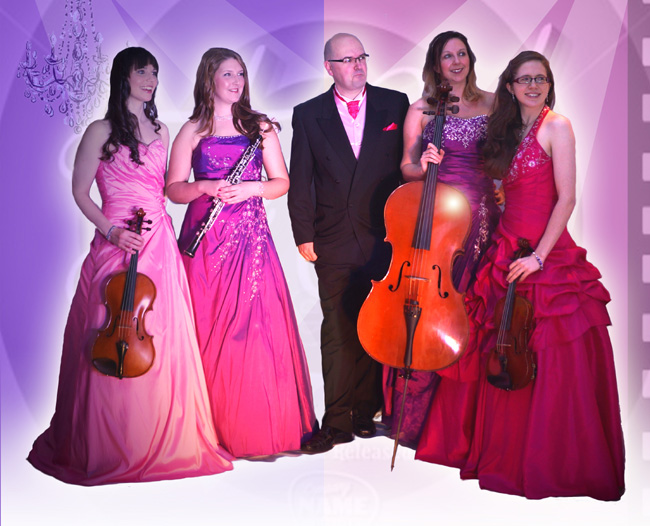 Fordante - From the Ballroom to the Movies
Live Show
Award Winning film composer Phil Mountford returns for another tour with his ensemble Fordante, this time featuring music from the Ballroom aswell as the Movies. The Critically Acclaimed ensemble (of piano, oboe, violin, viola, cello) perform a stunning programme of music from the Dance Hall to the...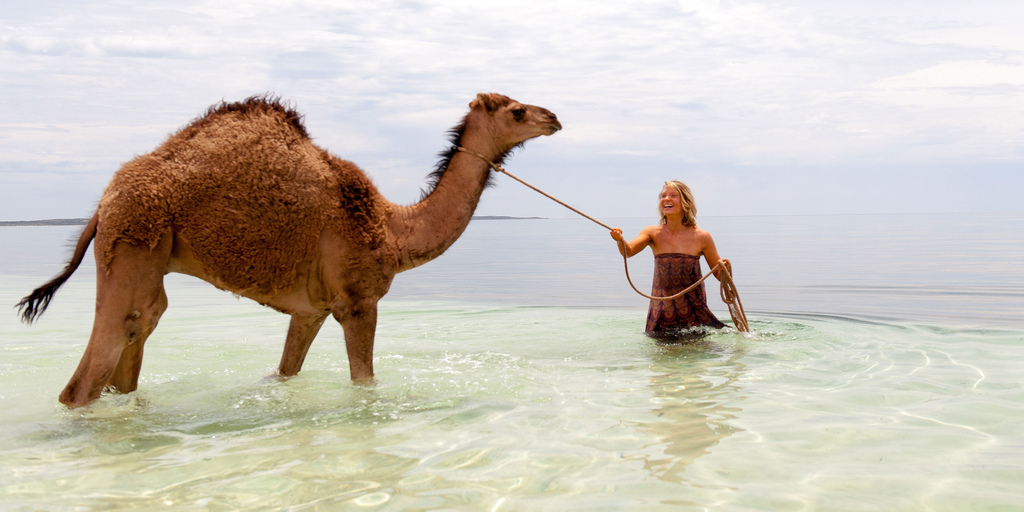 A young woman goes on a 1,700 mile trek across the deserts of West Australia with her four camels and faithful dog.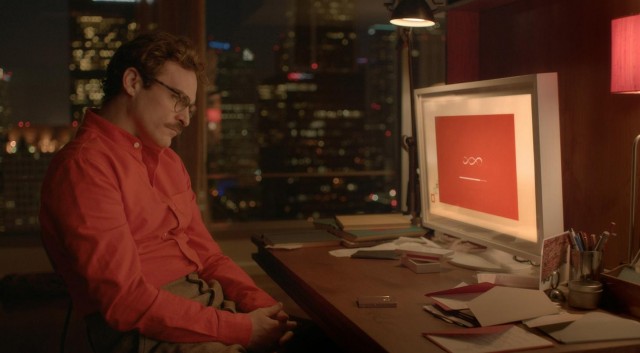 Oscar Winner A lonely writer develops an unlikely relationship with his newly purchased operating system that's designed to meet his every need.
RSC Live : Henry IV Part II
Broadcast
King Henry's health is failing as a second rebellion threatens to surface. Intent on securing his legacy, he is uncertain that Hal is a worthy heir, believing him more concerned with earthly pleasures than with the responsibility of rule. Meanwhile, Falstaff is sent to the countryside to recruit fr...
Based on The New York Times bestselling true story of heroism, courage and survival, LONE SURVIVOR tells the incredible tale of four Navy SEALs on a covert mission to neutralize a high-level al-Qaeda operative who are ambushed by the enemy in the mountains of Afghanistan. Faced with an impossible mo...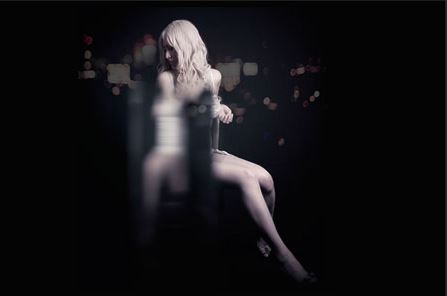 This early Puccini masterpiece makes a welcome return to Covent Garden after an absence of over 20 years, in a new production by Jonathan Kent under the baton of Music Director Antonio Pappano. The exciting Latvian soprano Kristine Opolais sings the title role. A consummate Puccini soprano, Opolais ...
A giant radioactive monster called Godzilla appears to wreak destruction on mankind.
Desperado - Eagles
Live Show
DESPERADO 2014 tour brings you, 'Greatest Hits - The Singles' .... All your favourite Eagles classics, performed with an authenticity and reverence every Eagles fan deserves, and creating a live homage to the originals, such that you could believe you ARE standing on that corner in Winslow Arizona ...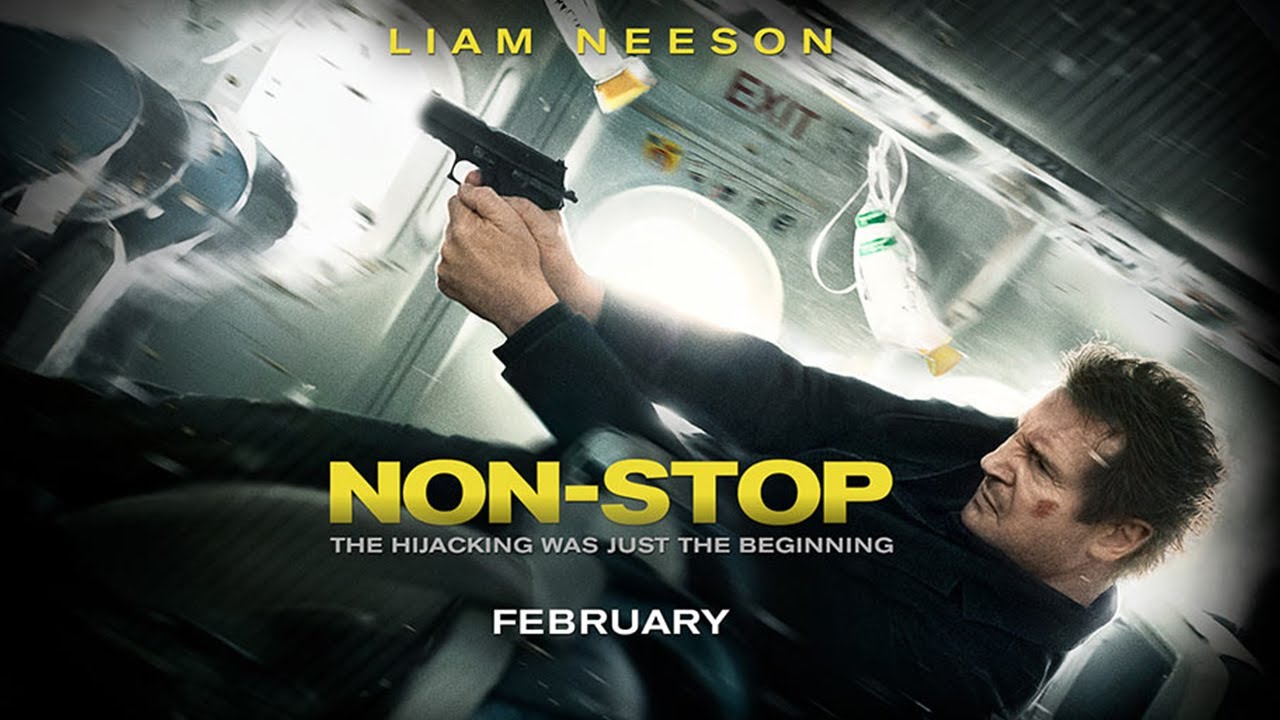 An air marshal springs into action during a transatlantic flight after receiving a series of text messages that put his fellow passengers at risk unless the airline transfers $150 million into an off-shore account.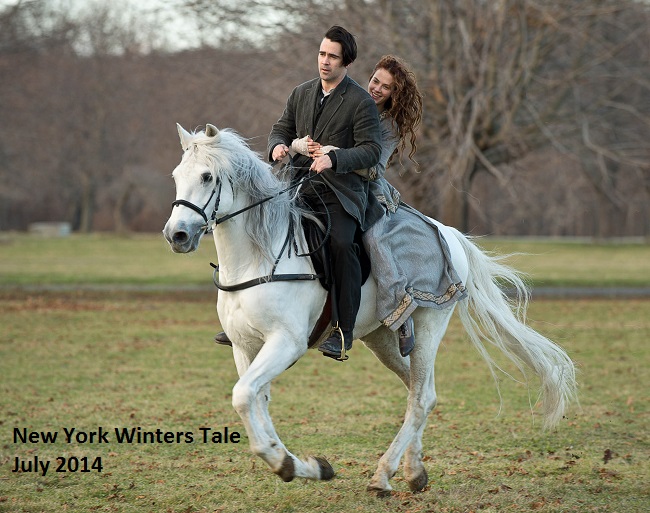 A New York's Winters Tale (12A)
Film
Set in a mythic New York City and spanning more than a century, "A New York Winter's Tale" is a story of miracles, crossed destinies, and the age-old battle between good and evil. The film stars Colin Farrell ("Total Recall"), Jessica Brown Findlay (TV's "Downton Abbey"), and Oscar winners Jennifer ...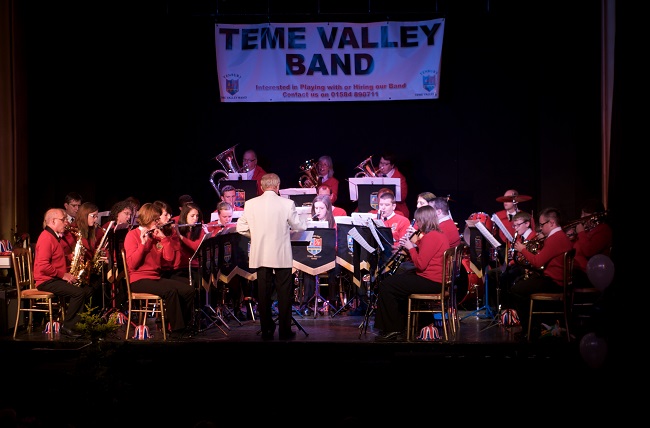 Tenbury Teme Valley Band
Live Show
A Musical Night At The Movies Come and join Tenbury Teme Valley Band in their Annual Charity Concert. Following 2013's sell-out success be prepared for an evening of delight! Also performing are Tenbury Primary School Choir and the Ludlow and Hereford Got2Sing Choirs. All money raised will be donate...
Mandela: Long Walk to Freedom (12A)
Film
This touching film follows the life of Nelson Mandela from his humble beginnings in a rural village, to his inauguration as the first democratically elected South African President.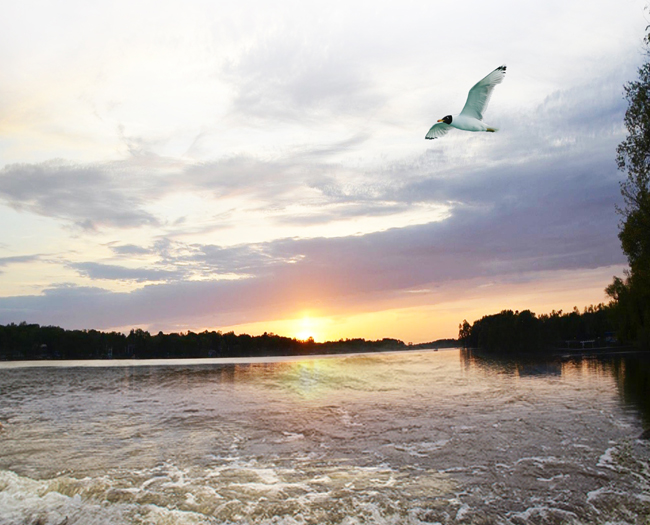 THE SEAGULL by Anton Chekhov Version by Anya Reiss "We need the theatre, couldn't, couldn't do without it. Could we?" The year is 2014. The place is an offshore island far from London. An actress' visit to her brother's remote estate exposes the yearnings and ambitions of her frustrated family an...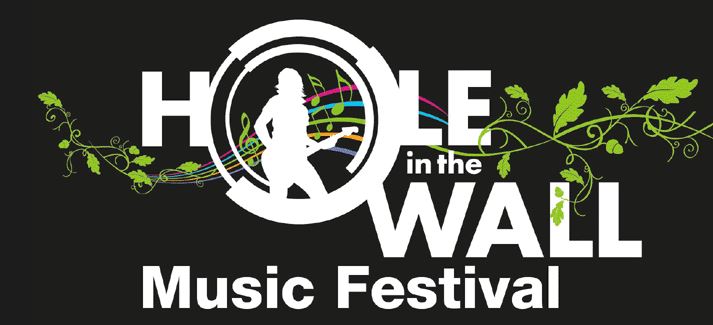 Hole in the Wall Concert
Other
For full information and online sales go to holeinthewallfestival.co.uk Tickets also available from the Regal Box Office Saturday £30 Sunday £10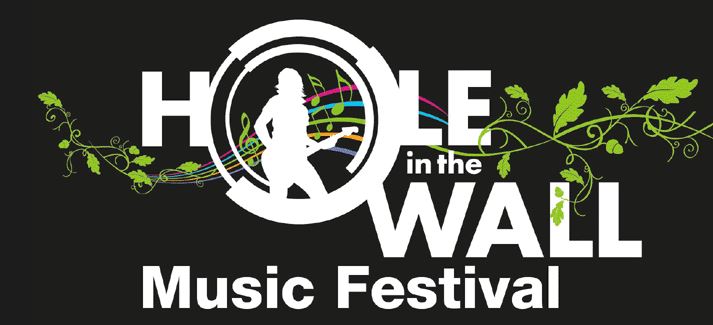 For full information and online sales go to holeinthewallfestival.co.uk Tickets also available from the Regal Box Office Saturday £30 Sunday £10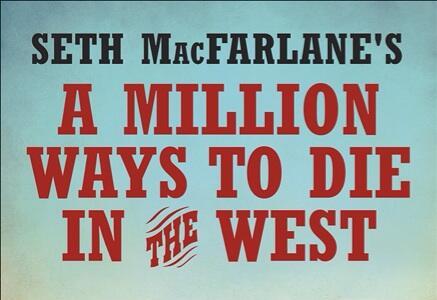 A Million Ways to Die in the West (tba)
Film
As a cowardly farmer begins to fall for the mysterious new woman in town, he must put his new-found courage to the test when her husband, a notorious gun-slinger, announces his arrival.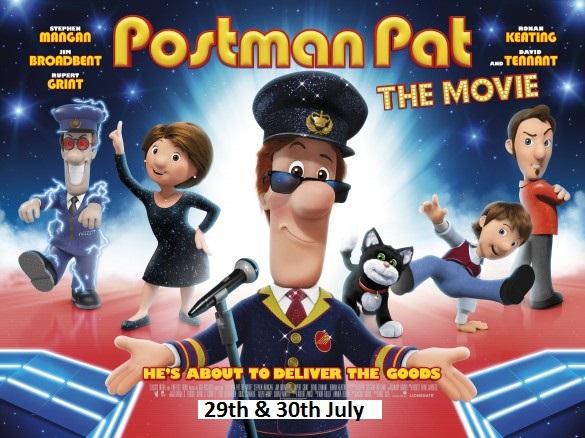 Postman Pat: The Movie (U)
Holiday Film
Everyone's favourite postie, Postman Pat, comes face to face with the dark side of the fame dream when he enters a national TV talent show and the demons of money, status and a new shiny suit conspire to tear Pat away from his friends, family and the small home town which loves him.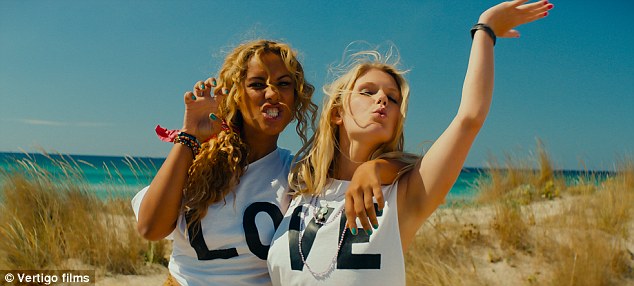 Walking on Sunshine (12A)
Film
Set to the music of popular hit songs from the 1980s. A beautiful coastal village, present day Italy. After a whirlwind romance, Maddie is preparing to marry gorgeous Italian Raf, and has invited her sister Taylor to the wedding. Unbeknownst to Maddie, however, Raf is Taylor's ex-holiday flame, and ...
Life is not all black and white for Khumba, a young zebra born with only half his stripes. When his superstitious herd blame him for the sudden drought affecting the land, Khumba teams up with a sassy wildebeest and a flamboyant ostrich to find the legendary waterhole where the first zebras got t...
The untold story of the villain from "Sleeping Beauty" reveals the events that hardened Maleficent's heart and drove her to curse the baby, Aurora, only to later realize that the child may hold the key to peace in the land.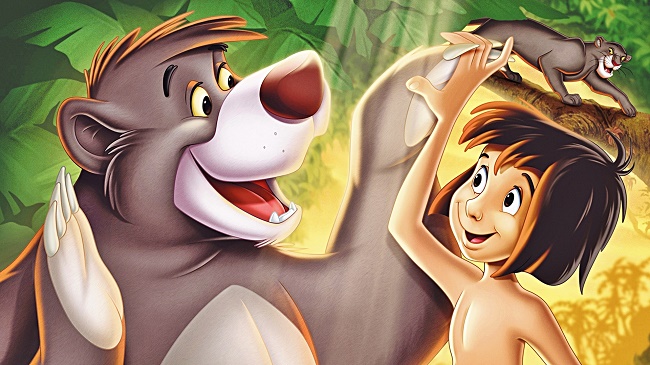 Regal Summer Party : Jungle Book (U)
Holiday Film
The Regal is throwing a fabulous summer party… and you're invited! Join us for an afternoon of festive fun complete with party games in our auditorium, a fabulous family film and a special gift to take home. Jungle Book is one of Disney's best loved films. Party games start at 2pm, and the film begi...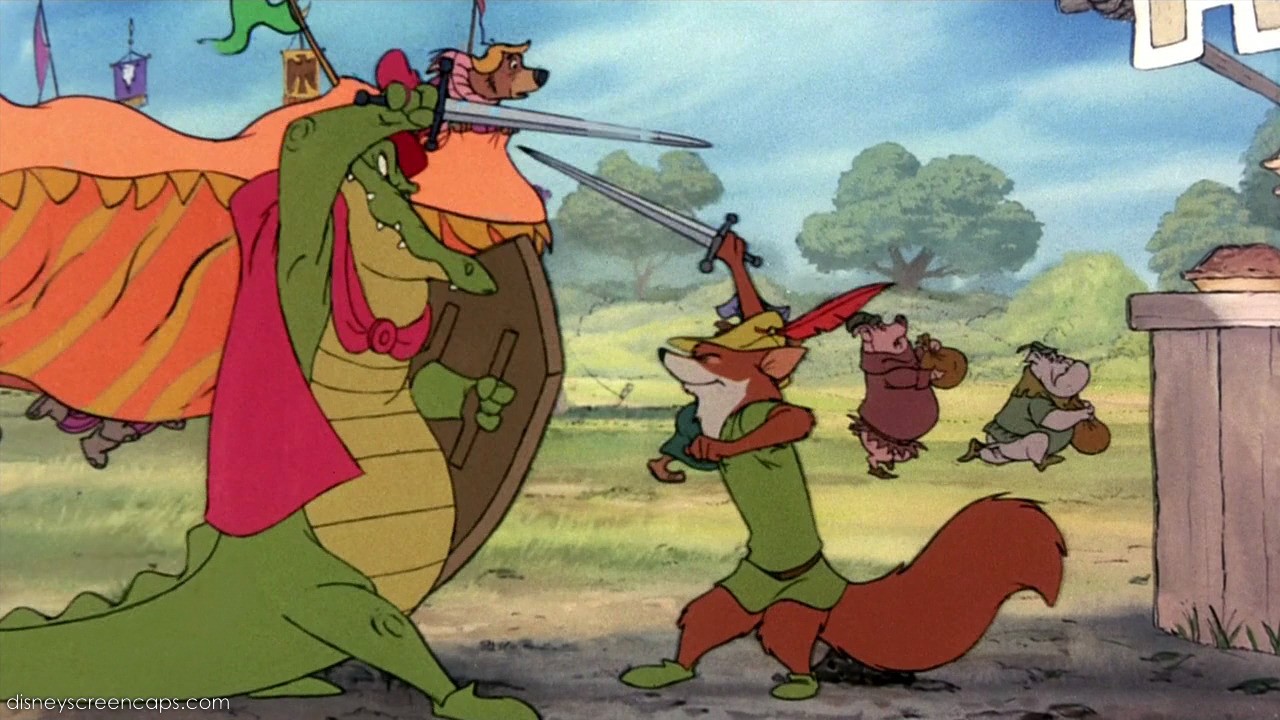 Robin Hood (U)
Holiday Film
A Disney classic from 1973, but still as fun to watch today. The film is narrated by the rooster Alan-a-Dale, who explains that Robin Hood and Little John live in Sherwood Forest, robbing from the rich and giving to the poor townsfolk of Nottingham. The Sheriff of Nottingham and his posse often try ...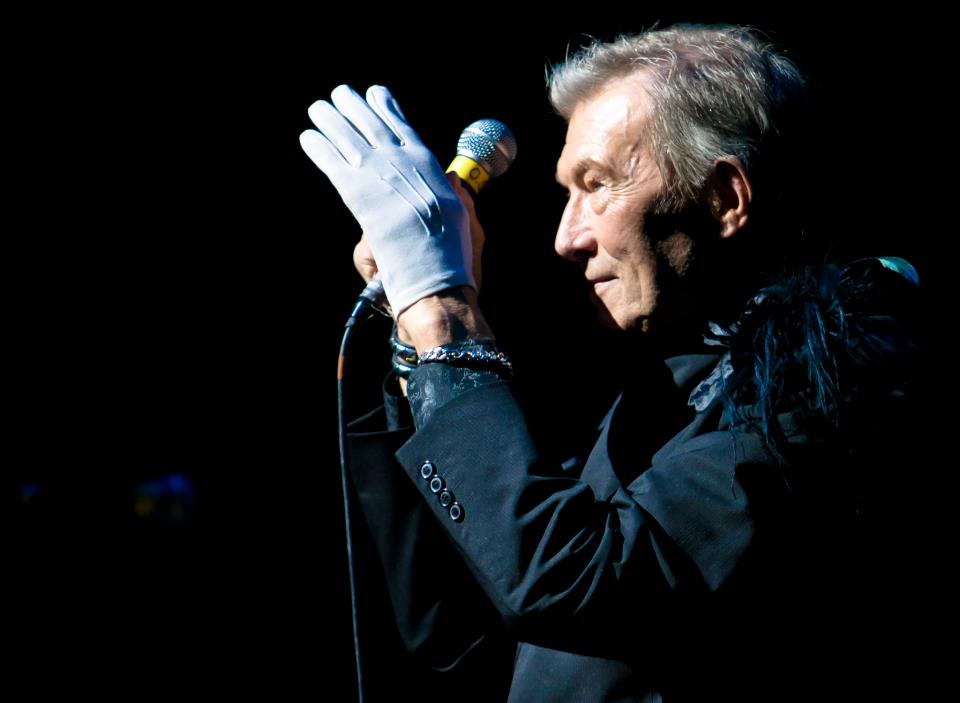 Sound Of '64' brings together iconic 60's artists Dave Berry and Lead Singer of The Merseybeats, Tony Crane alongside guitar prodigy Daniel Martin with his band, Dave Berry is one of the 1960's most legendary artists, He'll entertain you with his hits The Crying Game, Baby It's You, Mama, Little Thi...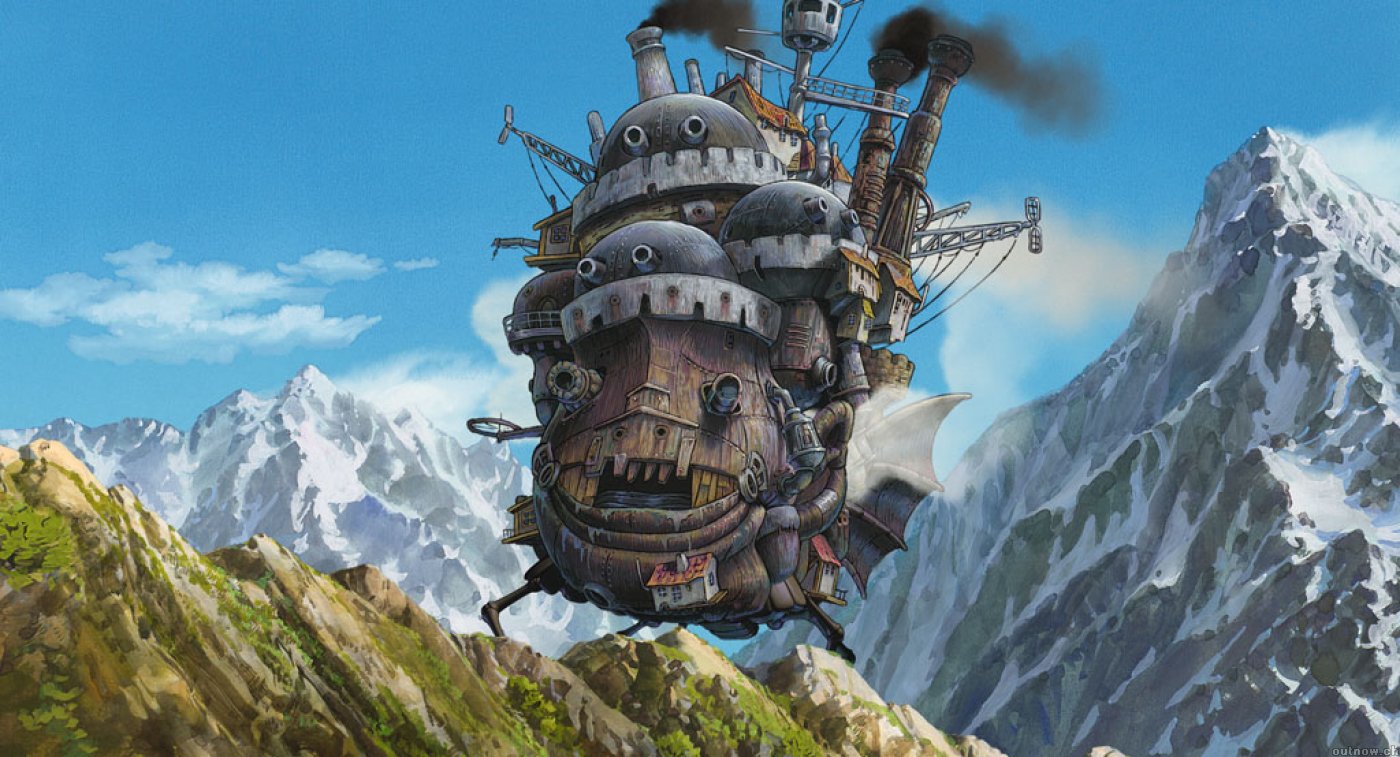 Howl's Moving Castle (U)
Holiday Film
Sophie, a diligent teenage girl working in her family's hat shop, finds her life thrown into turmoil when a handsome-but-mysterious wizard named Howl sweeps her off her feet. This innocent encounter enrages the vain and conniving Witch of the Waste, who transforms Sophie into a 90-year-old woman. A ...
RSC LIve : The Two Gentlemen of Verona
Broadcast
Valentine and Proteus are best friends, until they fall in love with the same girl. Having travelled to Milan in search of adventure, they both fall for the Duke's daughter Silvia. But Proteus is already sworn to his sweetheart, Julia, at home in Verona, and the Duke thinks Valentine is not good eno...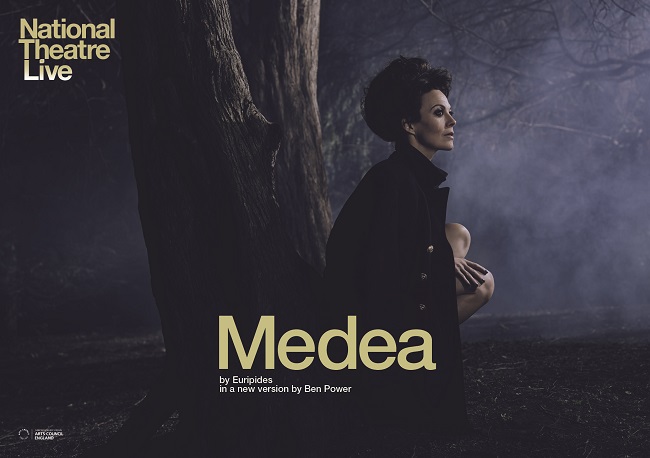 National Theatre Live : Medea
Broadcast
Helen McCrory (The Last of the Haussmans) returns to the National Theatre to take the title role in Euripides' powerful tragedy, in a new version by Ben Power, directed by Carrie Cracknell. Medea is a wife and a mother. For the sake of her husband, Jason, she's left her home and borne two sons in ex...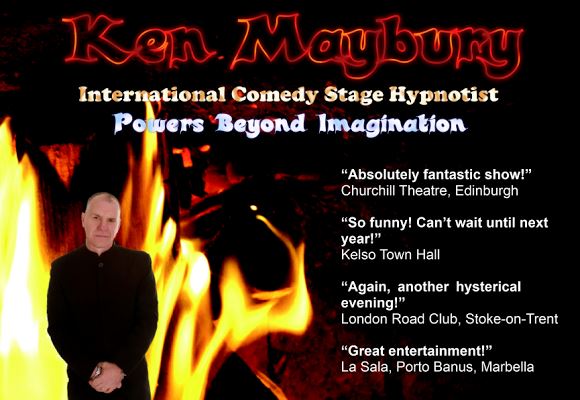 Ken Maybury - Comedy Hypnotist (18)
Live Show
Welcome to the mysterious and hilarious world of stage hypnotism. Ken has been performing comedy hypnosis for over 5 years but is a qualified Hypnotherapist and has been in the entertainment business for over 30 years. Throughout the years, Ken has hypnotised hundreds of people on stage and has help...
Last Night of the Proms 2014
Free to Air
The Last Night of the Proms, at the Royal Albert Hall in London, is one of the most popular classical music concerts in the world, watched and listened to by an audience of many millions around the globe. Full details to be announced. Last year's event was very popular and every seat was booked. How...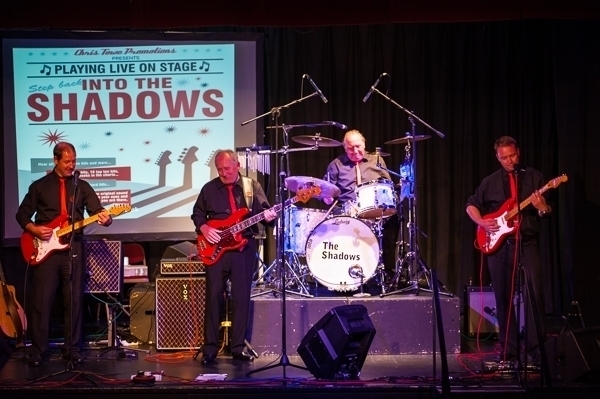 Into The Shadows
Live Show
Into the Shadows recreate the unique sounds of The Shadows. The Shadows had 5 number one hits and 16 top ten hits, and were in the UK Charts for 310 weeks. No other Instrumental Group has ever achieved such success. Among their hits were FBI, Man of Mystery, Wonderful Land, Guitar Tango, Frightened ...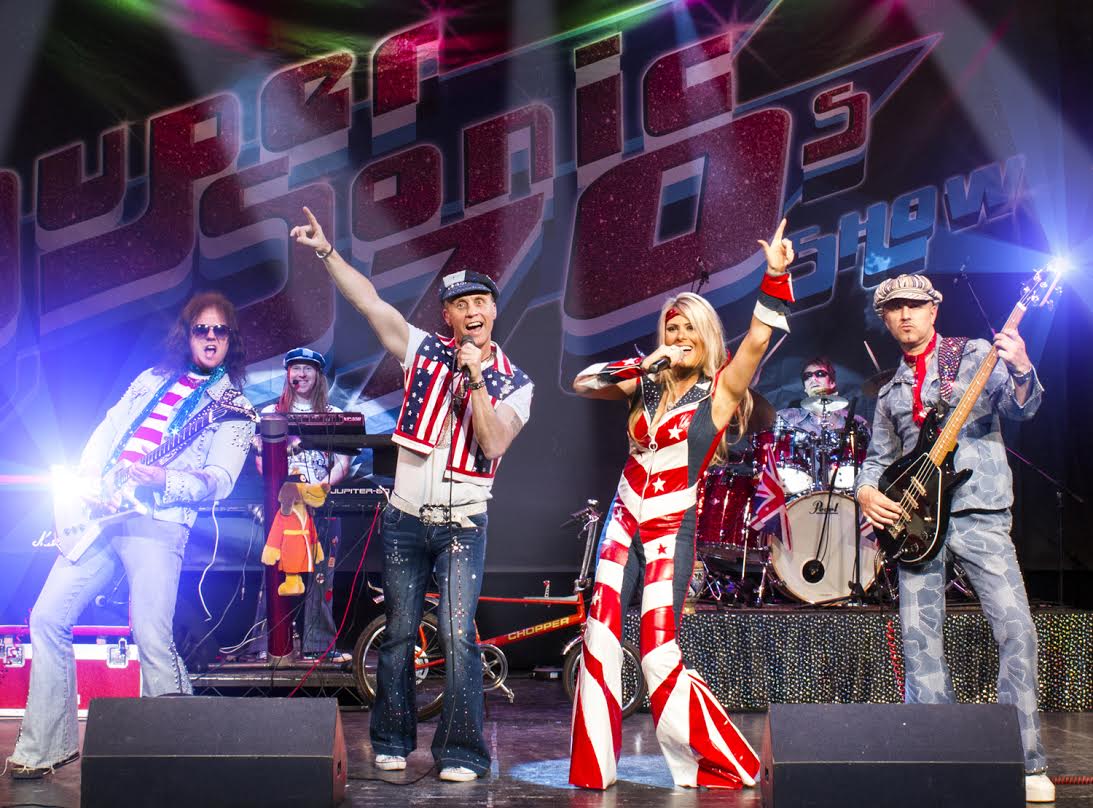 Supersonic 70s Show
Live Show
It's the hottest ticket in town! An incredible live show so jam packed with classic 70s hits it's no wonder it's been described as 'the best 70s show in theatre land'. Featuring the incredible vocals of Janey Bombshell & Mark Keen, Supersonic 70s will take you from the towering majesty of Queen & EL...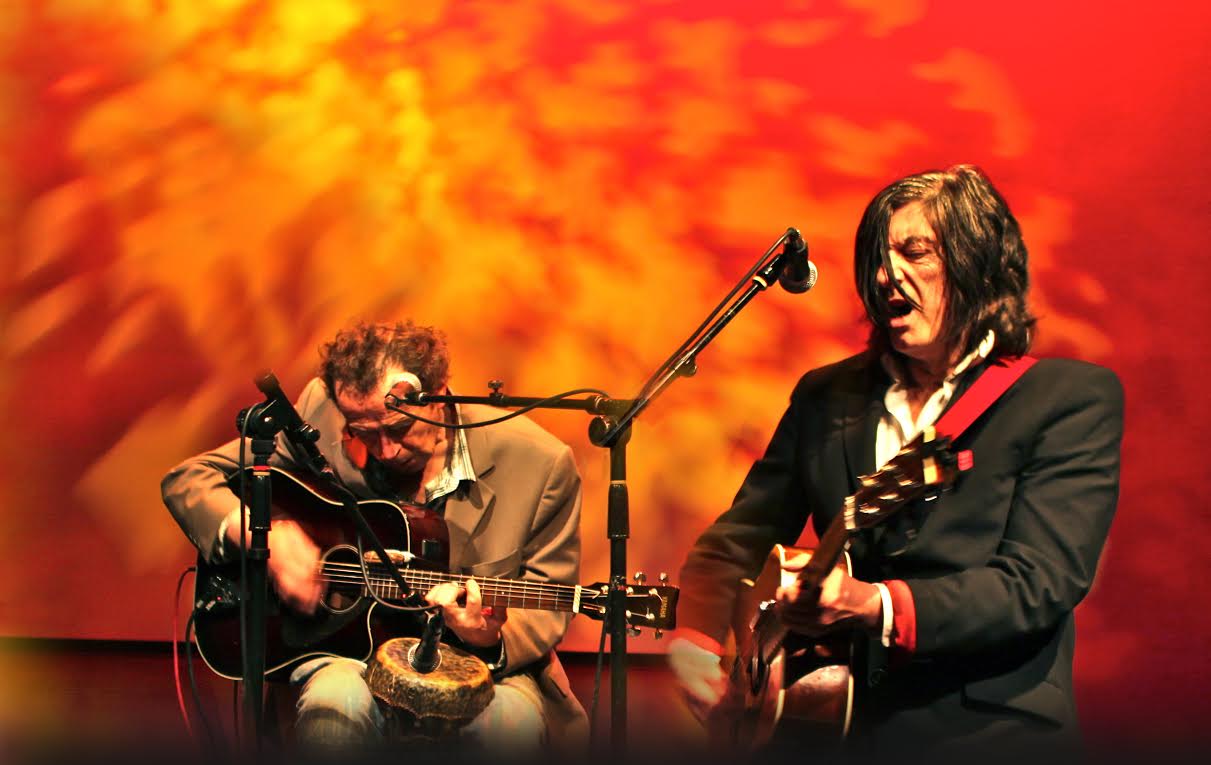 Tir na nOg have been described as Alt Folk, Prog Folk, Psych Folk, and even Space Folk!. But the duo, formed by Leo O'Kelly & Sonny Condell in 1970, transcends all these categories. What is not in doubt is that they are two of the most original and influential songwriters and performers Ireland has ...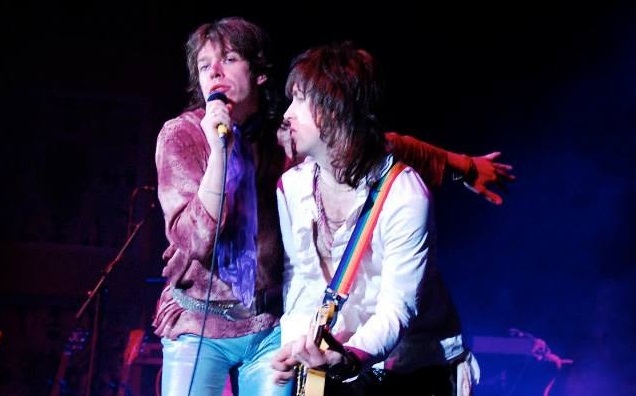 'The Stones' present the story of 'The Greatest Rock 'n' Roll Band in the World' 'THE ROLLING STONES - The Story So Far' With all the energy and charisma of The Rolling Stones themselves, 'The Stones' pay an accurate and faithful tribute to the sound and look of The Rolling Stones. 'The Stones' ar...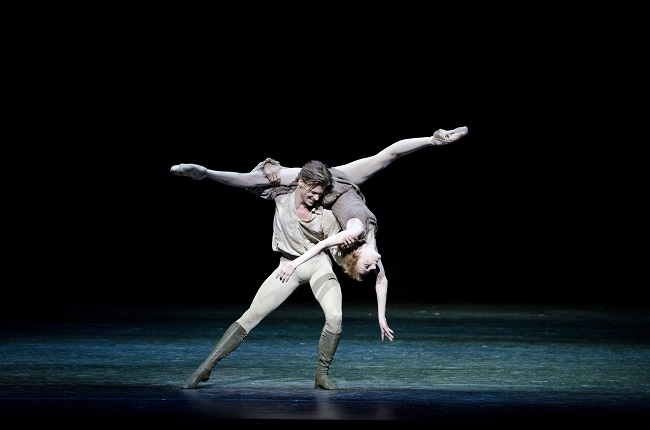 Manon Live from the Royal Opera House
Broadcast
Manon Lescaut is a beautiful young woman who falls prey to the moral corruption of 18th-century Paris. Kenneth MacMillan brings Manon's story vividly to life, with his ballet, which evokes the brutality and decadence described in Abbé Prévost's infamous novel, as well as the feckless character of Ma...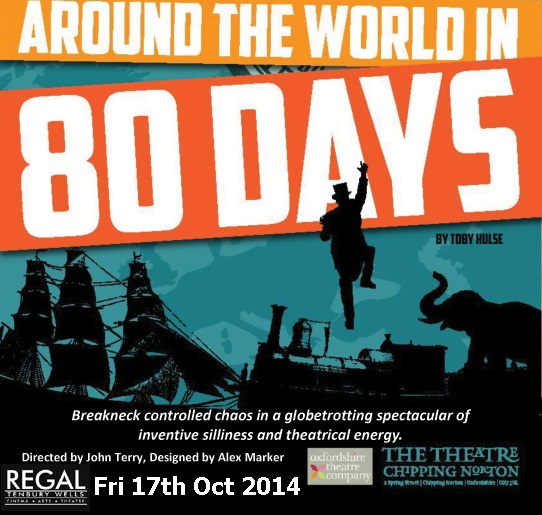 Around the World in 80 Days
Live Show
A joyfully frenetic whirlwind of a show, full of daft Victorian invention, daring deeds and downright silliness. Three actors portray a cast of thousands in this madcap adaptation of Jules Verne's globetrotting classic, bringing to life sea storms, police chases and even elephant rides! This brand n...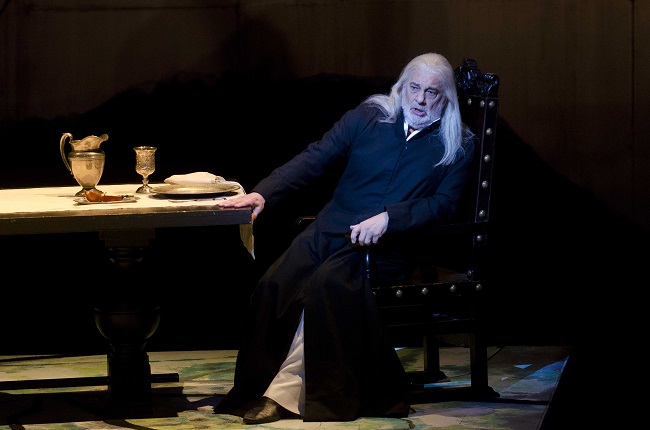 I Due Foscari Live from the Royal Opera House
Broadcast
Plácido Domingo returns to give his first London performances of another major Verdi baritone role. I due Foscari is based on a play by Byron set in 15th-century Venice. The two Foscari of the title are the city's Doge, Francesco Foscari (sung by Domingo) and his son, Jacopo (Francesco Meli), who ha...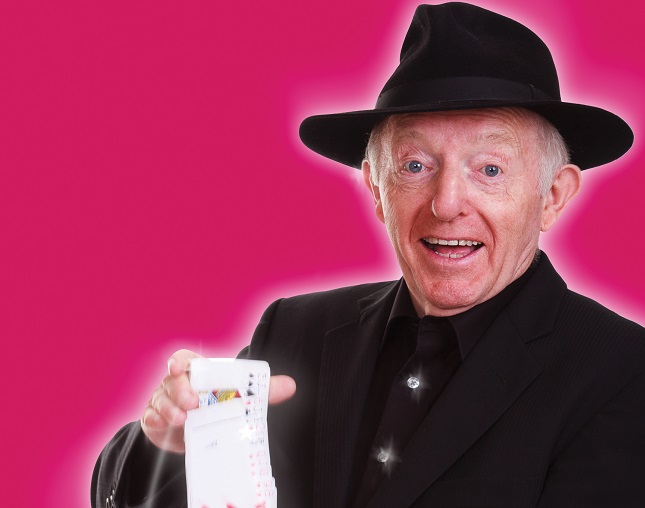 Norwell Lapley Productions Ltd Presents Paul Daniels and Debbie McGee, Back... Despite public demand. Paul is taking to the road again in Autumn of 2014, with another brand new show where he performs a selection of his favourite magic and a number of new tricks never performed in public before. A...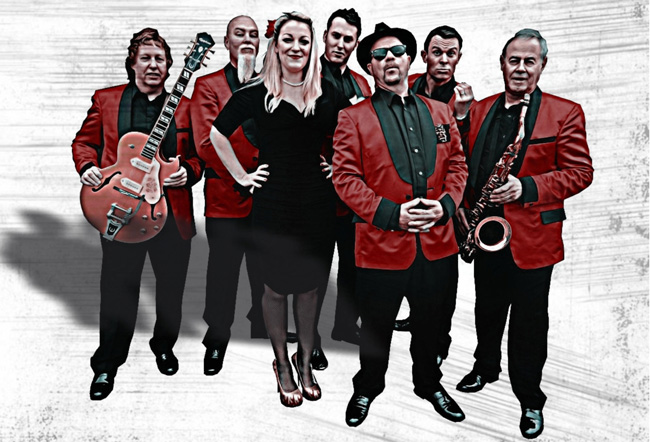 The Fabulous Boogies Boys featuring Sarah Warren
Live Show
This Worcestershire seven piece are celebrating their ninth year together, and are thrilled to be performing at the Regal in Tenbury. Combining exciting stage persona with retro panache, the band aim to enthral their audience. With their own renditions of rhythm & blues, jazz and swing classics tha...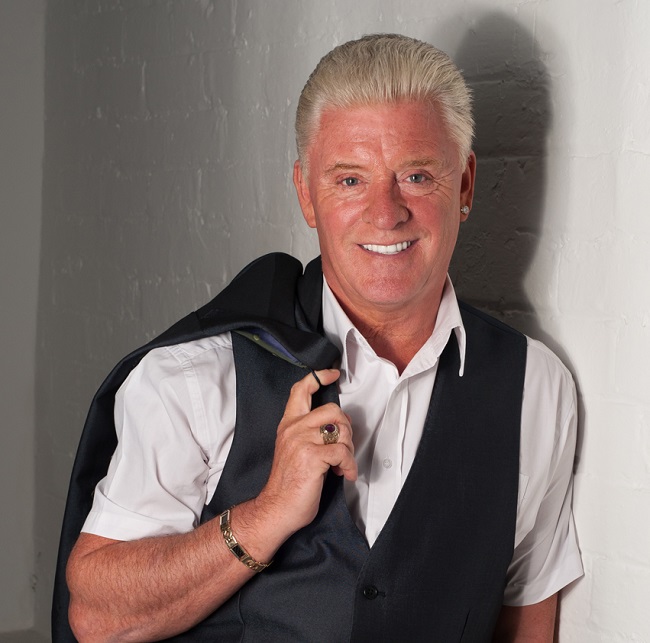 Derek Acorah - Enlightenment Tour
Live Show
Voted Britain's Favourite Male Medium by the prestigious Soul & Spirit Magazine With countless hours of spirit contact, Derek's friendly and sincere delivery, down to earth charm and obvious dedication to his work has endeared him to tens of thousands of people, many of whom regularly attend these a...
L'Elisir D'Amore Live from the Royal Opera House
Broadcast
Donizetti's romantic comedy of rural life shines brilliantly in Laurent Pelly's hilarious staging, which matches the piece's perfect blend of sentiment and tomfoolery. Italian conductor and former Jette Parker Young Artist Daniele Rustioni conducts a starry cast. Lucy Crowe takes the dazzling sopran...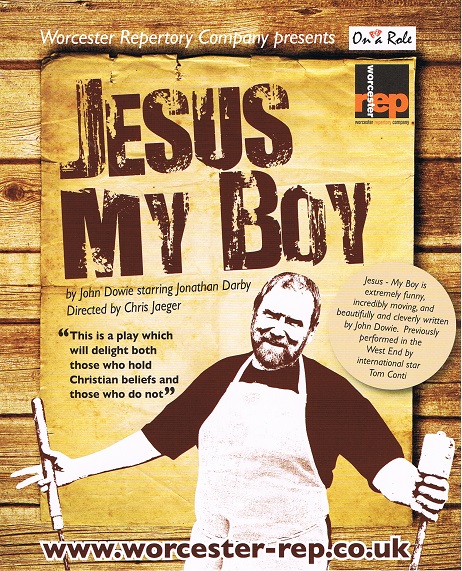 Meet Joseph, just about the worst carpenter in the area. He first got to know his wife when she returned to complain about a table she had bought from him. It didn't stop him asking her out and they eventually got married. A pretty unremarkable marriage until Mary announces that she is pregnant a...
Alice's Adventures in Wonderland Live from the ROH
Broadcast
Broadcast Live from the Royal Opera House in London. Those familiar with Lewis Carroll's literary menagerie of colourful characters will enjoy the clarity with which Christopher Wheeldon portrays them in dance. The whole Company is drawn into the fun, dancing a myriad of quirky characters: a twitchy...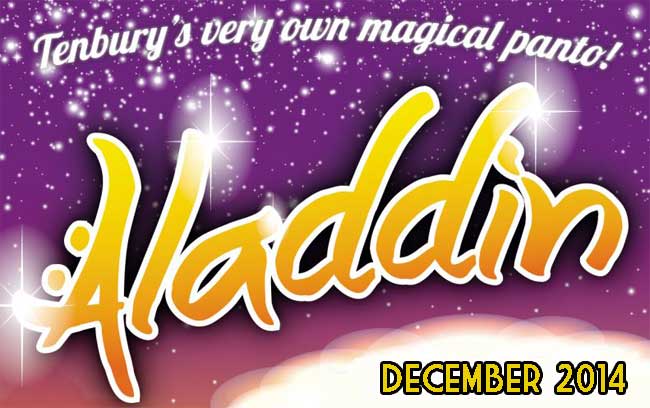 Aladdin, Tenbury's Pro-Am Pantomime
Live Show
The Regal's biggest and most expensive production ever to be staged at the venue. This years pantomime Aladdin, is the most ambitious challenge the Regal Tenbury Trust has undertaken since taking over the management of the venue in 2012. The "pro-am" production will have a mainly local cast, but ...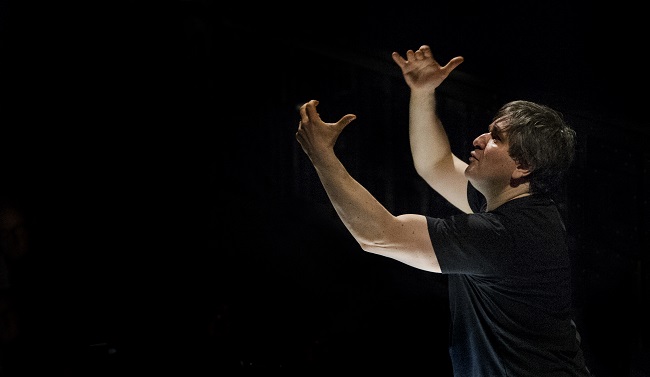 Andrea Chenier Live from Royal Opera House
Broadcast
Umberto Giordano's Andrea Chénier (1896) presents a fictionalized account of the last years of the French poet André Chénier, guillotined during the Reign of Terror in 1794. It is the greatest of Giordano's operas, and shows why Puccini sometimes feared Giordano as a rival. Taking the starring role ...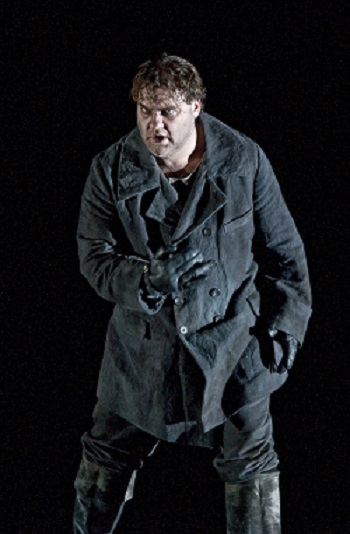 Der Fliegende Hollander Live from Royal Opera House
Broadcast
Wagner's first masterpiece explores the themes of damnation and redemption that would fascinate the composer throughout his career. In this tale of a captain forced to sail the seas for eternity unless released by the faithful love of a good woman, and the lonely girl who longs to save him, Wagner c...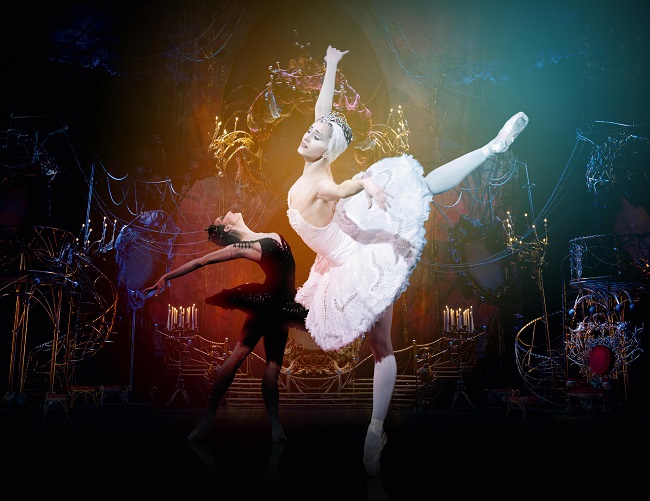 Swan Lake Live from the Royal Opera House.
Broadcast
Swan Lake, surely the greatest of all Romantic ballets, is the captivating story of a beautiful woman transformed into a swan, and a heart-rending tribute to the power of love. Swan Lake is a perfect synthesis of choreography and music and, though Tchaikovsky did not live to see it become a success,...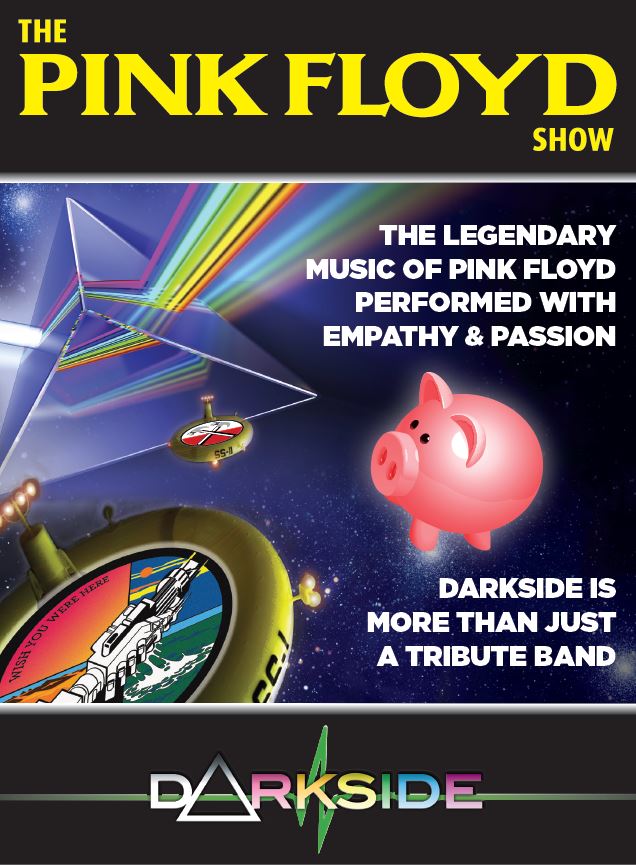 Darkside performing the Pink Floyd Show
Live Show
Acclaimed Pink Floyd tribute makes its first visit to The Regal with a dramatic light and laser show with projected images and of course a passion for the music of a band that become known as the legendary musical force which founded progressive rock in Britain. . Darkside will showcase scores...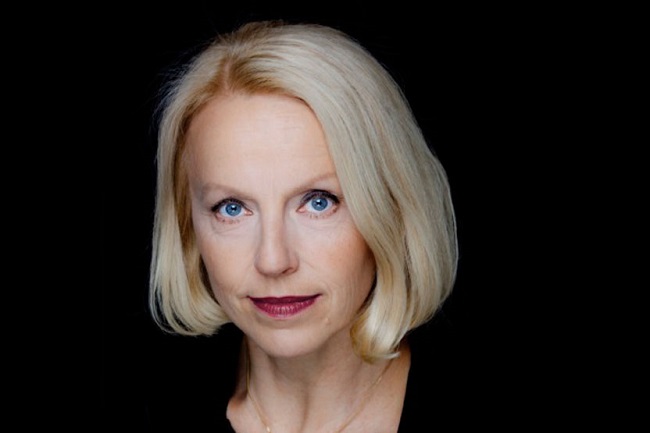 Rise and Fall of the City of Mahagonny Live
Broadcast
A major work from the remarkable partnership of playwright and poet Bertolt Brecht and composer Kurt Weill, Mahagonny was first performed in Leipzig in 1930. Its first ever Royal Opera staging, by Associate Director of Opera John Fulljames, is sung in English,and conducted by Mark Wigglesworth - rec...
Flanders and Swann Drop Another Hat
Live Show
Flanders and Swann Drop Another Hat is a two-man musical show performed by Michael Bernstein and Colin Stevens and is their homage to Michael Flanders and Donald Swann those two great wits, composers and performers who were at the heart of '50s and '60s satire in the form of the theatrical revue...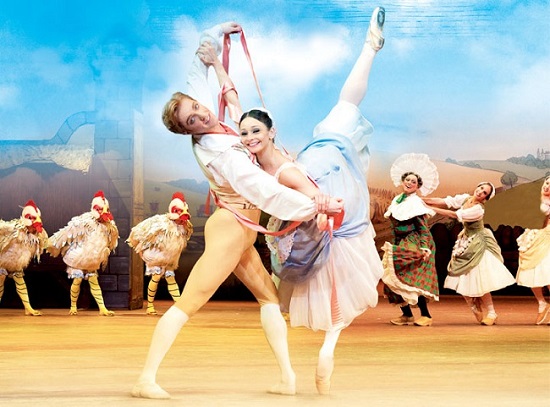 La Fille Mal Gardee Live from the Royal Opera House
Broadcast
Frederick Ashton's final full-length ballet is one of his most joyous creations, inspired by his love for the Suffolk countryside. It is based on an 1828 French ballet and the music was adapted by John Lanchbery from Ferdinand Hérold's original score. La Fille mal gardée was a resounding success on ...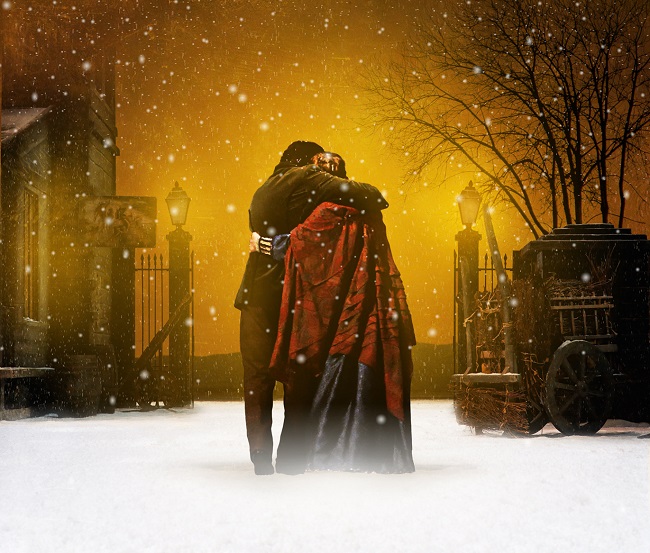 La Boheme Live from the Royal Opera House
Broadcast
The most popular opera of all returns in one of The Royal Opera's best loved stagings, regularly revived since its opening night in 1974 - and now being seen for the very last time. John Copley's keen stagecraft and loving attention to period and dramatic detail make his production a masterpiece of ...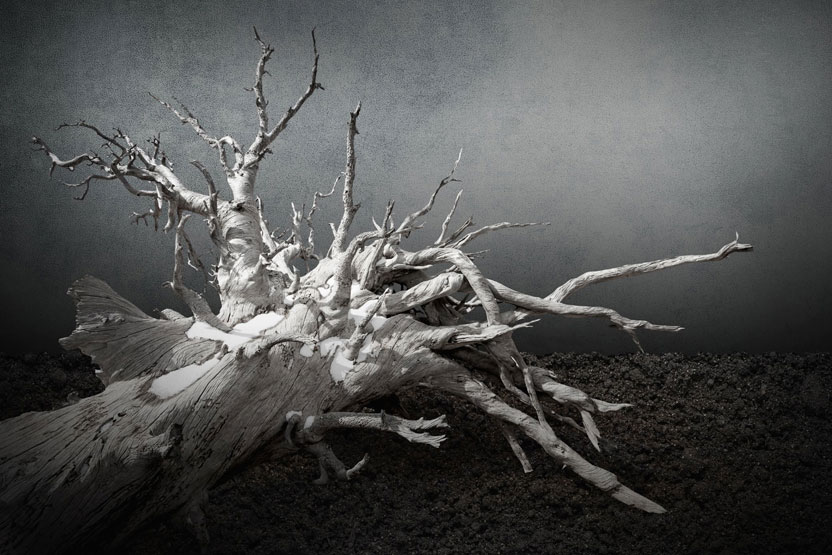 Guillaume Tell Live from the Royal Opera House
Broadcast
Opening with what is arguably the most exciting of all operatic overtures, Rossini's final opera helped to lay the foundations of the genre of French grand opéra that dominated European stages throughout the mid-19th century. The opera's theme is liberty, as exemplified in the struggle against Austr...