VIEW ALL Film Holiday Film Childrens Club Live Show Comedy Broadcast Free to Air Function Other
Paddington (PG)
Holiday Film
Adapted from Michael Bond's beloved books, Paddington follows the comic misadventures of a polite young bear with an endearing talent for comic chaos. Paddington has grown up deep in the Peruvian jungle with his Aunt Lucy who, inspired by a chance encounter with an English explorer, has raised her n...
Insidious: Chapter 3 (15)
Film
After trying to connect with her dead mother, teenager Quinn Brenner, ask physic Elise Rainier to help her, she refuses due to negotiate events in her childhood. Quinn starts noticing paranormal events happen in her house. After a vicious attack from a demon her father goes back and begs Elise Raini...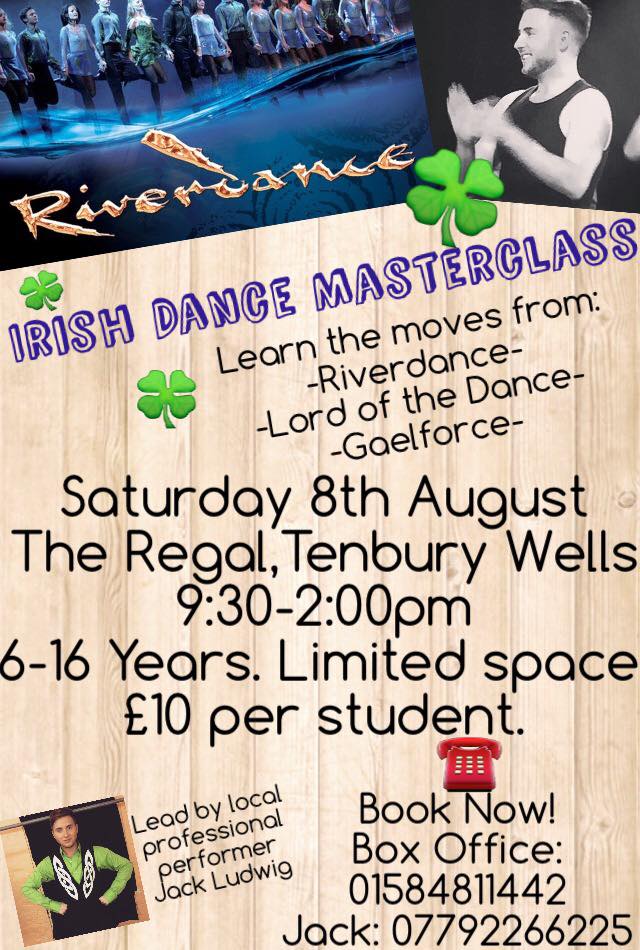 Irish Dance Masterclass
Childrens Club
Come along for an Irish Dance Masterclass with Tenbury's own Professional Performer, Jack Ludwig. Learn the moves from Riverdance, Lord of the Dance & Gaelforce. Have you seen Michael Flatley & Jean Butler up on the world stages?? Ever fancied giving Irish Dancing a go?? Well don't sit around in the...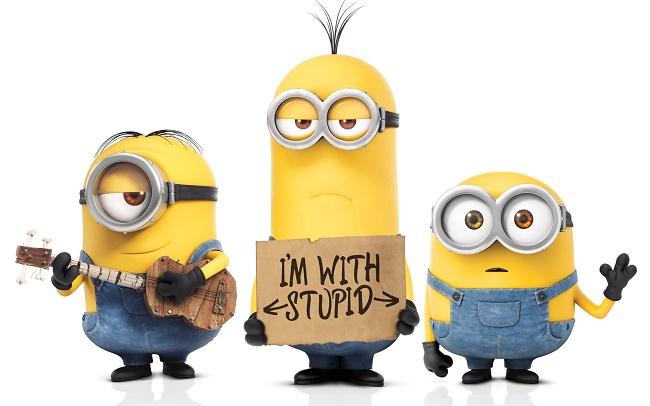 The story of Universal Pictures and Illumination Entertainment's Minions begins at the dawn of time. Starting as single-celled yellow organisms, Minions evolve through the ages, perpetually serving the most despicable of masters. Continuously unsuccessful at keeping these masters-from T. rex to Napo...
MiniCineMonkeys
Childrens Club
Film fun for the under sevens! . Introduce your little ones to the magic of the cinema at MiniCineMonkeys! Designed with younger film fans in mind; enjoy active play, games, crafts and a short cartoon showing in our auditorium every Tuesday. The fun starts at 10.30am in the function room and the ses...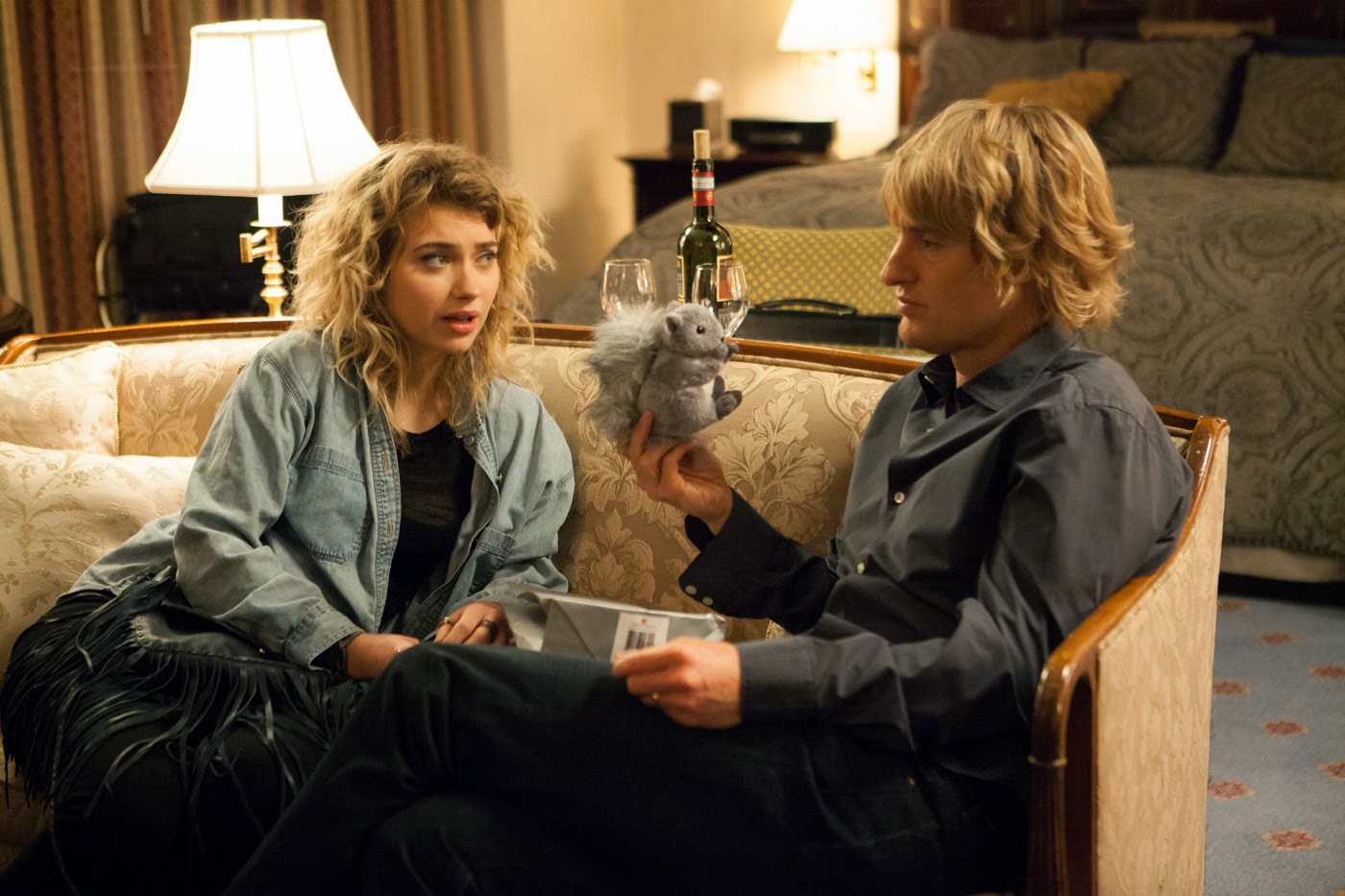 She's Funny That Way (12A)
Film
A married Broadway director (Owen Wilson) implores a call girl to turn her life around while the star of his latest production (Rhys Ifans) makes a play for his wife (Kathryn Hahn) in this ensemble comedy from director Peter Bogdonavich. Jennifer Aniston, Cybill Shepherd, Will Forte, and Lucy Punch ...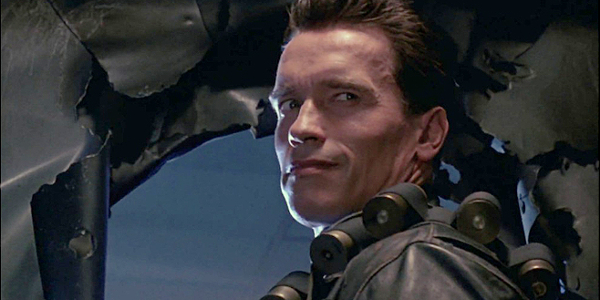 Terminator Genisys (12A)
Film
James Cameron's sci-fi classic gets rebooted in this Paramount production designed as the first installment in a new trilogy.
Susan Cooper (Melissa McCarthy) is an unassuming, deskbound CIA analyst, and the unsung hero behind the Agency's most dangerous missions. But when her partner (Jude Law) falls off the grid and another top agent (Jason Statham) is compromised, she volunteers to go deep undercover to infiltrate the wo...
Set in 19th Century Colorado but undeniably European in sensibility, Slow West tells the story of sixteen-year-old Jay Cavendish (Kodi Smit-McPhee) as he travels from Scotland to Colorado in pursuit of his lost love. He is quickly confronted by the dangers of the Frontier and so teams up with a myst...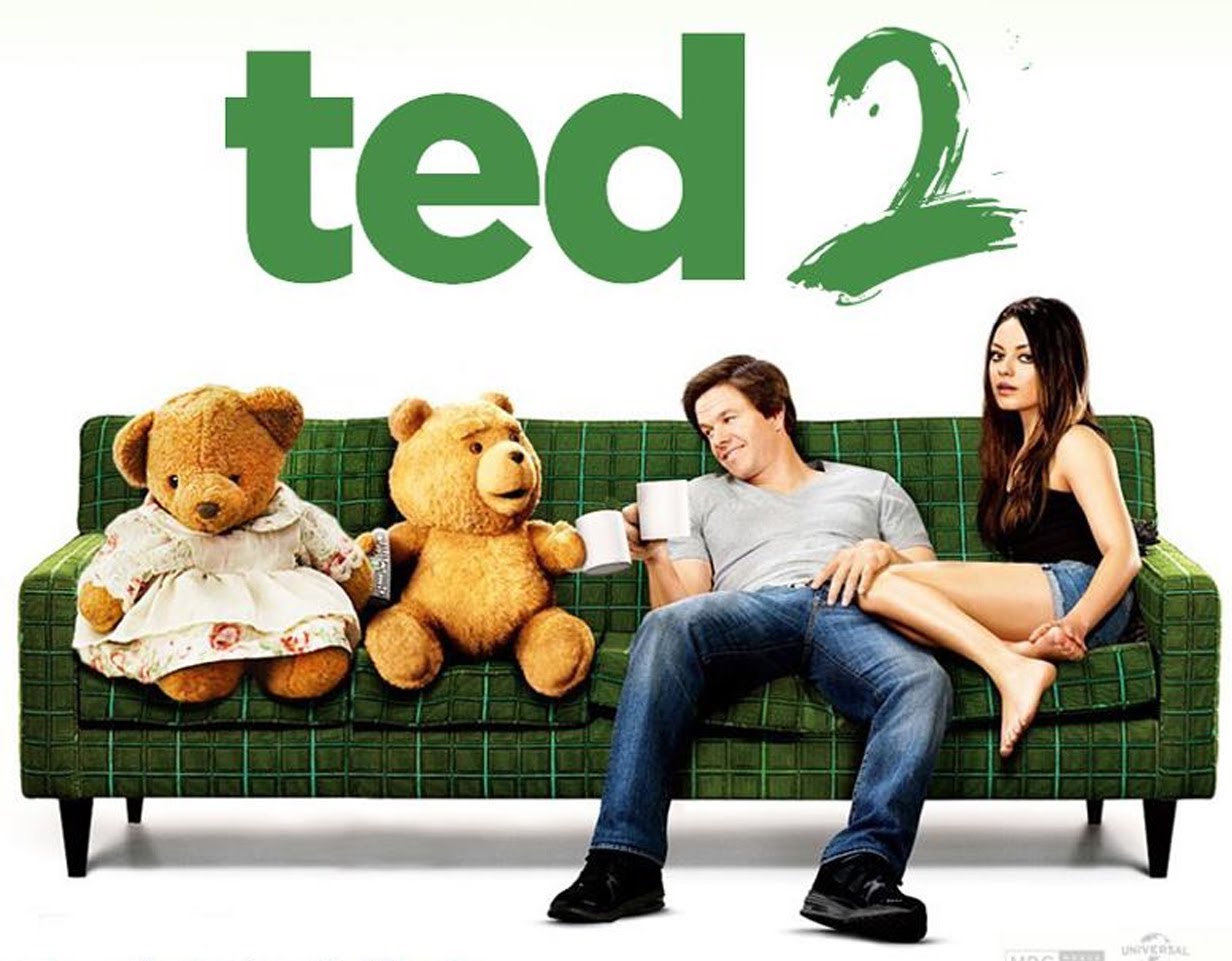 Newlywed couple Ted and Tami-Lynn want to have a baby, but in order to qualify to be a parent, Ted will have to prove he's a person in a court of law.
The Nut Job (U)
Holiday Film
The Nut Job is an action-packed comedy in fictional Oakton that follows the travails of Surly (voiced by Will Arnett), a mischievous squirrel, and his rat friend Buddy, who plan a nut store heist of outrageous proportions and unwittingly find themselves embroiled in a much more complicated and hilar...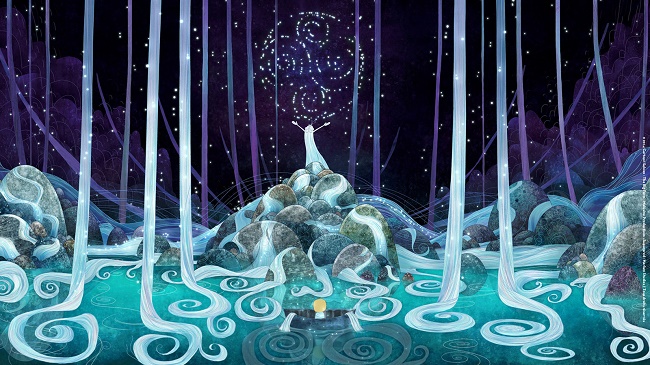 Song of the Sea (PG)
Holiday Film
In this enchanting new story from the Academy Award-nominated director of The Secret of Kells, Ben and his little sister Saoirse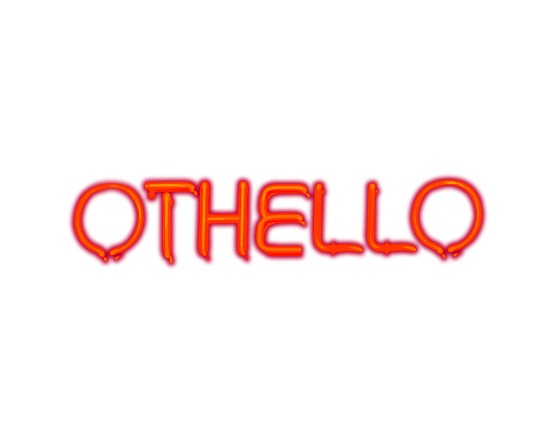 RSC Live : Othello
Broadcast
Othello is the greatest general of his age. A fearsome warrior, loving husband and revered defender of Venice against its enemies. But he is also an outsider whose victories have created enemies of his own, men driven by prejudice and jealousy to destroy him. As they plot in the shadows, Othello rea...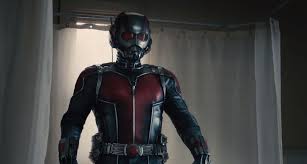 Armed with a super-suit with the astonishing ability to shrink in scale but increase in strength, con-man Scott Lang must embrace his inner hero and help his mentor, Dr. Hank Pym, plan and pull off a heist that will save the world.
Frozen - Sing-Along Party (PG)
Holiday Film
A full screening of Disney's FROZEN with lyrics on screen to help you sing along with Anna and Elsa during the film. Also a free bag of props and a few other surprises along the way. Introduced by a live host with Anna and Elsa on stage who will warm up your singing voices before you sit back and "...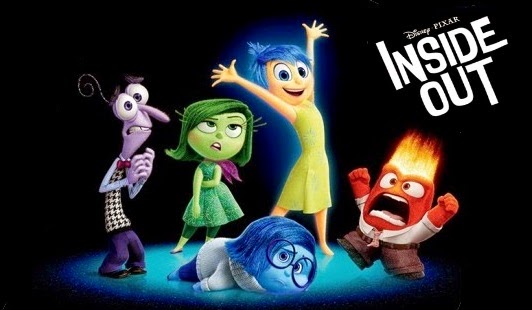 Inside Out (U)
Holiday Film
After young Riley is uprooted from her Midwest life and moved to San Francisco, her emotions - Joy, Fear, Anger, Disgust and Sadness - conflict on how best to navigate a new city, house and school.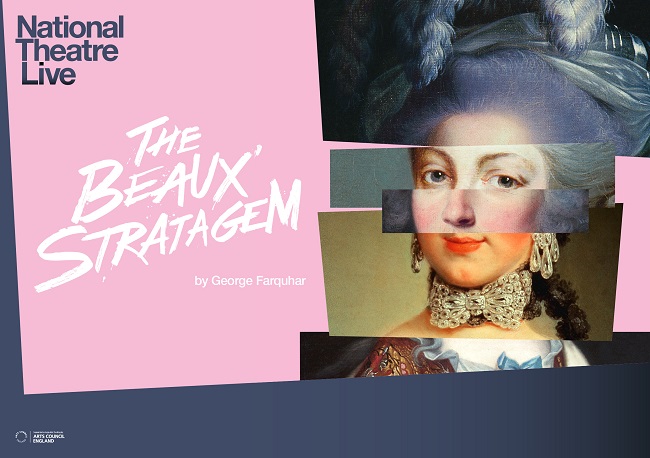 NT Live : The Beaux' Stratagem (12A)
Broadcast
Simon Godwin (Man and Superman) directs George Farquhar's wild comedy of love and cash. The 'Beaux': Mr Aimwell and Mr Archer, two charming, dissolute young men who have blown their fortunes in giddy London. Shamed and debt-ridden, they flee to provincial Lichfield. Their 'Stratagem': to marry for m...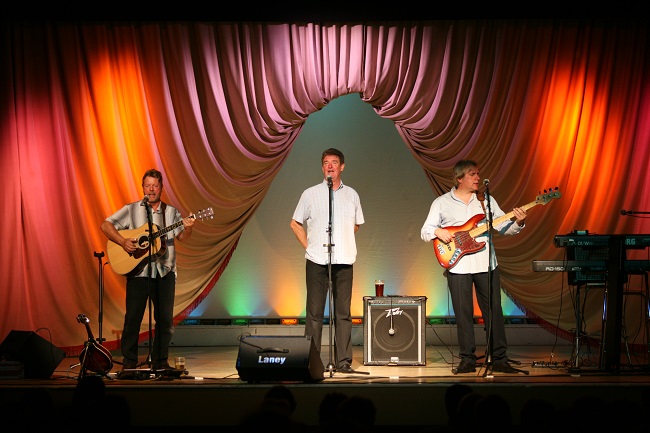 The Houghton Weavers
Live Show
The Houghton Weavers are the UK's leading entertainers weaving together popular folk songs, humour and audience participation. Since cutting their teeth in the local folk clubs of their native North West, they have enjoyed non-stop success, with a great following at their concerts, and a large fan c...
From acclaimed director François Girard comes the inspirational story of a rebellious young boy with a remarkable singing voice. After being sent to a prestigious music school, he is challenged by a demanding teacher. A stellar ensemble cast - including two-time Oscar-winner Dustin Hoffman, Oscar...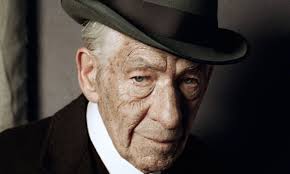 An aged, retired Sherlock Holmes looks back on his life, and grapples with an unsolved case involving a beautiful woman.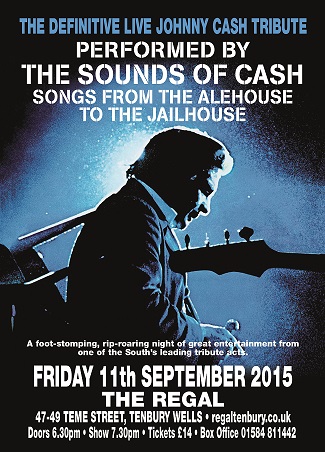 The Sounds Of Cash
Live Show
The Sounds of Cash is a group of talented international musicians who bring to life on stage the songs and sounds of "The Man in Black" Songs from Sun Sound and up to and including the American Recordings. The vocalist has honed his skills over many years and hundreds of shows in Britain and on the...
Last Night of the Proms 2015
Free to Air
The Last Night of the Proms, at the Royal Albert Hall in London, is one of the most popular classical music concerts in the world, watched and listened to by an audience of many millions around the globe. Pianist Benjamin Grosvenor, soprano Danielle de Niese and tenor Jonas Kaufmann are the stars at...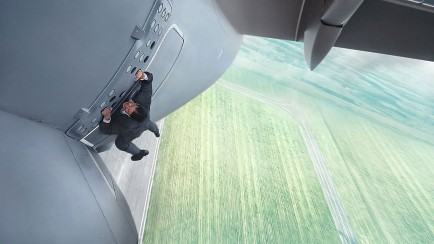 Mission: Impossible Rogue Nation (12A)
Film
Ethan Hunt (Tom Cruise) is back with his team to take on their most impossible mission yet!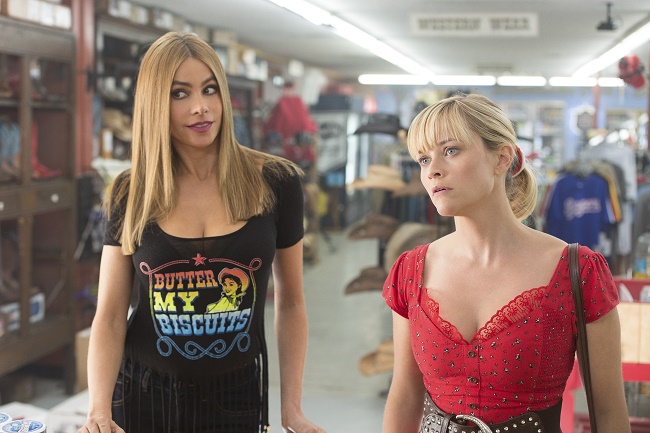 An uptight and by-the-book cop tries to protect the outgoing widow of a drug boss as they race through Texas pursued by crooked cops and murderous gunmen.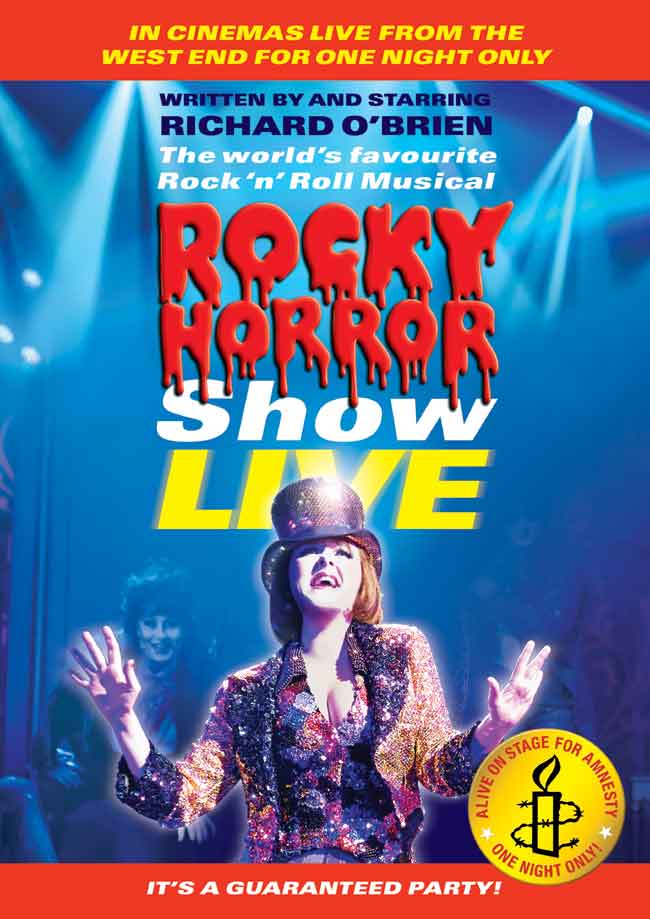 The Rocky Horror Show Live (12A)
Broadcast
Come and join Richard O'Brien and some very special guests for a guaranteed party, live in cinemas for one night only. Still the world's favourite rock 'n' roll musical 40 years on, the sensational Rocky Horror Show is hailed by critics and adored by fans around the world, and "still has audiences r...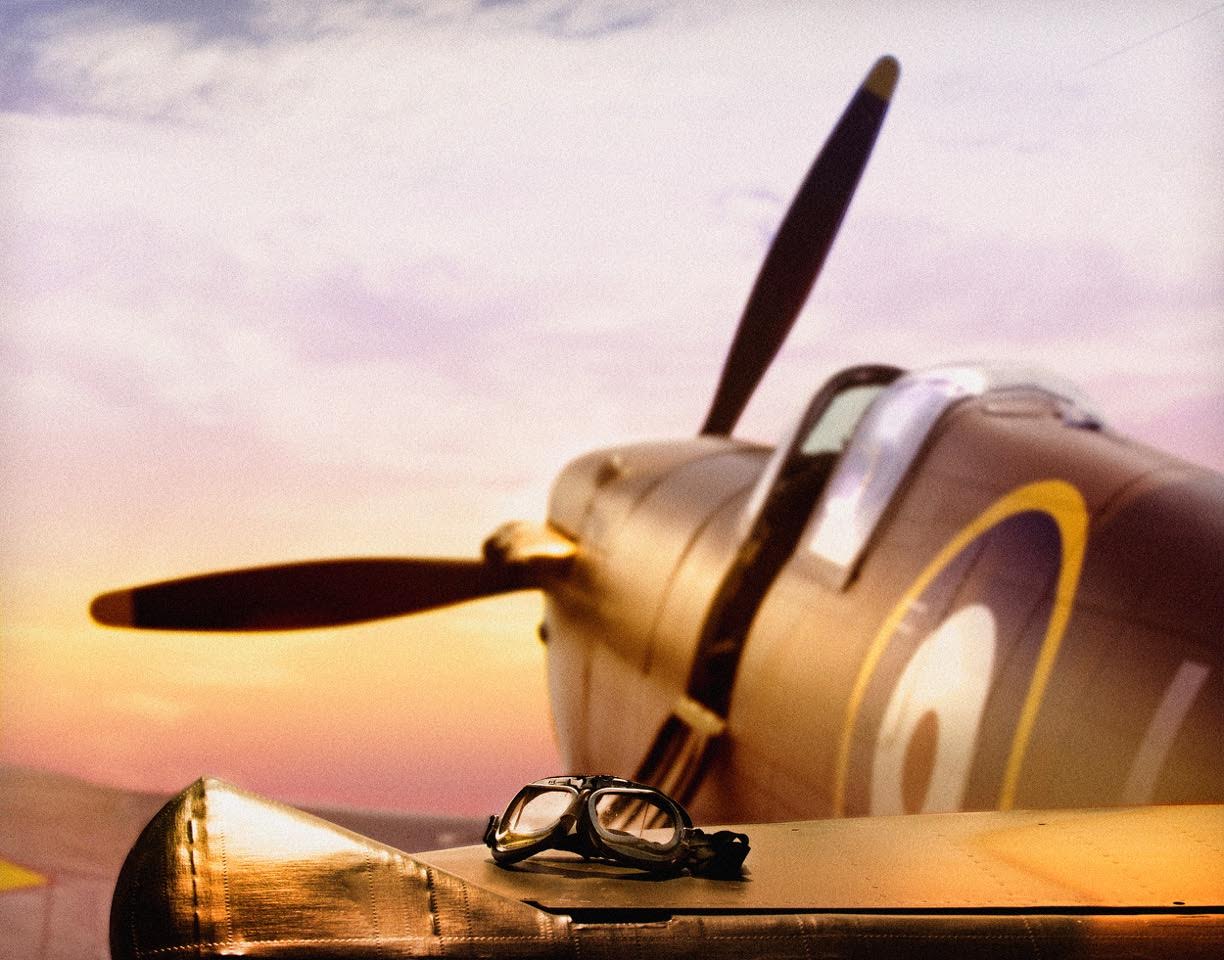 Battle Of Britain At 75 (tba)
Broadcast
BBC Radio 2's 'The Battle Of Britain At 75' tells the epic story of the greatest aerial conflict of the Second World War. This live cinema experience comes from Biggin Hill in south-east London, the most iconic of Britain's fighter stations. Presenters Dermot O'Leary, Jeremy Vine and Sophie Raworth ...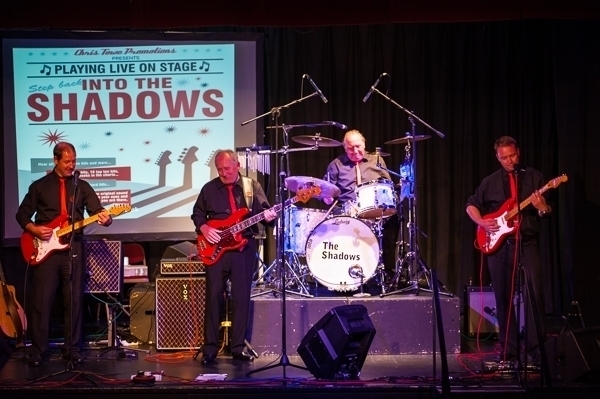 Into The Shadows
Live Show
Into the Shadows recreate the unique sounds of The Shadows. The Shadows had 5 number one hits and 16 top ten hits, and were in the UK Charts for 310 weeks. No other Instrumental Group has ever achieved such success. Among their hits were FBI, Man of Mystery, Wonderful Land, Guitar Tango, Frightened ...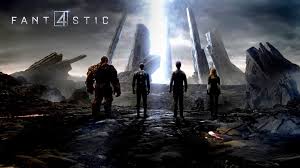 Four young outsiders teleport to an alternate and dangerous universe which alters their physical form in shocking ways. The four must learn to harness their new abilities and work together to save Earth from a former friend turned enemy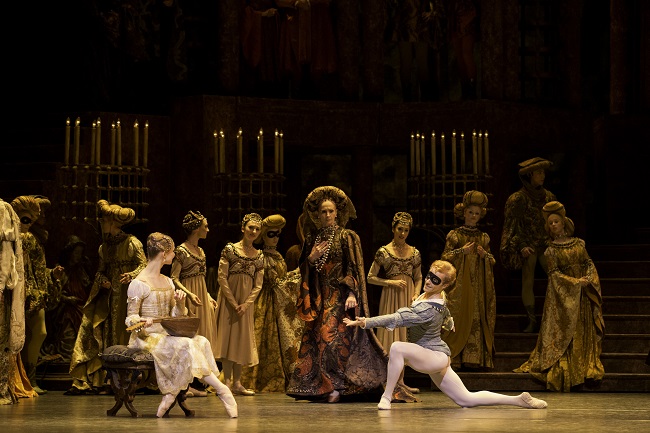 ROH Live : Romeo & Juliet
Broadcast
Kenneth MacMillan's famous version of Shakespeare's romantic tragedy set to Prokofiev's magnificent score returns to open the 2015/16 Royal Opera House Live Cinema Season. This Romeo and Juliet is rich in the swaggering colour of Verona street life and in sword fights and celebrations, but MacMil...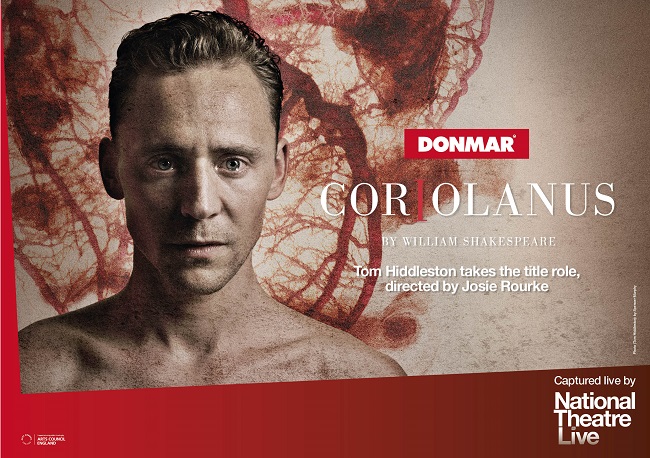 NT Live: Coriolanus (12A)
Broadcast
National Theatre Live's 2013 broadcast of the Donmar Warehouse's production of Coriolanus returns to cinemas by popular demand. Shakespeare's searing tragedy of political manipulation and revenge, Coriolanus features an Evening Standard Award-winning performance from Tom Hiddleston (The Avengers, Wa...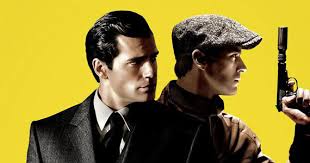 The Man From U.N.C.L.E (12A)
Film
In the early 1960s, CIA agent Napoleon Solo and KGB operative Illya Kuryakin participate in a joint mission against a mysterious criminal organization, which is working to proliferate nuclear weapons.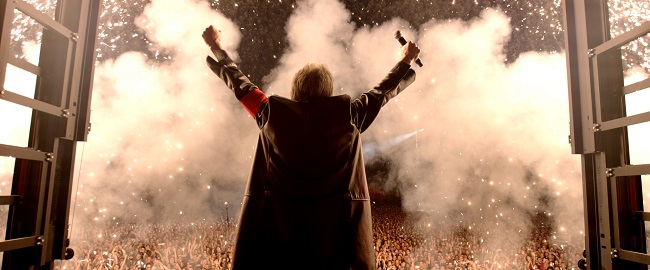 Roger Waters The Wall (tba)
Broadcast
Roger Waters, co-founder and primary songwriter of Pink Floyd, fuses the epic and the personal in Roger Waters The Wall, a concert film that goes well beyond the stage. Based on the groundbreaking concept album, Roger Waters The Wall could be called a concept film: it's a state-of-the-art show that ...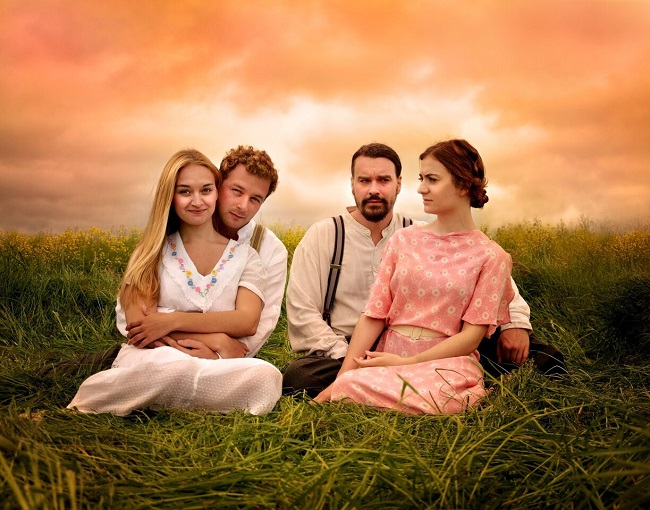 Much Ado About Nothing (Here to There Productions)
Live Show
Perhaps the definitive Rom-Com, with boy meeting girl, another couple who hate to love each other, and some villains who just stir everything up. Set in 1930s Spain at the end of the Civll War, Shakespeare's best-loved comedy from Here To There Productions, sees the battling Benedick and Beatrice f...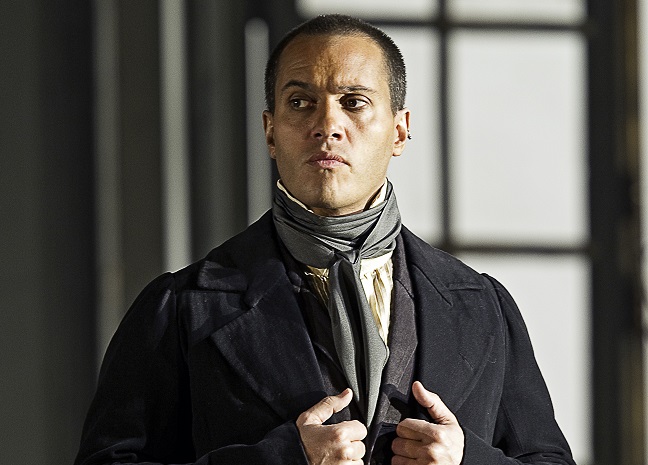 ROH Live : Le Nozze Di Figaro
Broadcast
Often considered a perfect opera, Le nozze di Figaro represents Mozart's genius at its most lively and delightful. Based on a play that was originally banned for its political content, the fast-moving libretto creates realistic characters made even more human by Mozart's outstanding music. David ...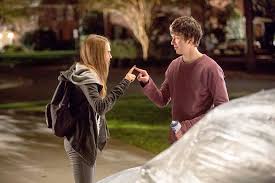 A young man and his friends embark upon the road trip of their lives to find the missing girl next door.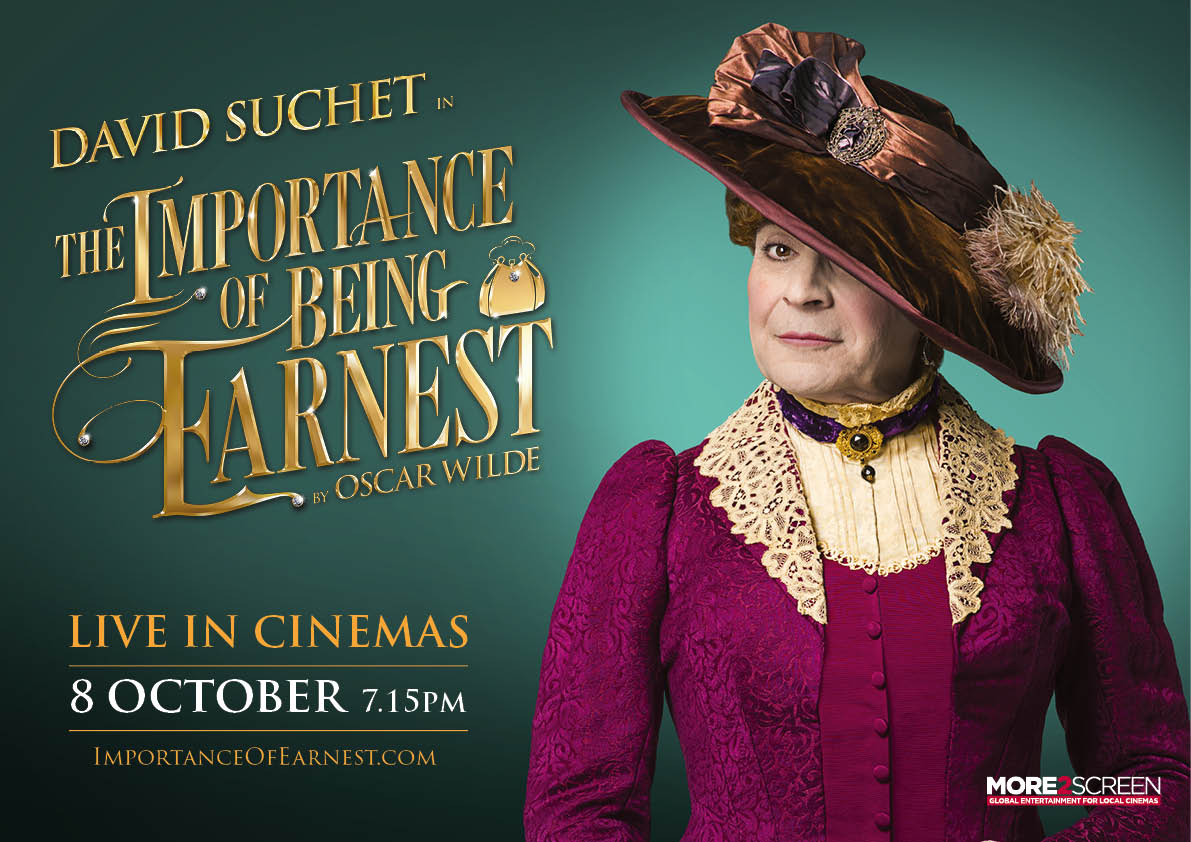 The Importance Of Being Earnest
Broadcast
Don't miss celebrated actor and Poirot star David Suchet as the formidable Lady Bracknell in Oscar Wilde's much loved masterpiece The Importance of Being Earnest, which is being broadcast LIVE to cinemas from London's Vaudeville Theatre on 8 October 2015. Directed by Adrian Noble, (Amadeus, The King...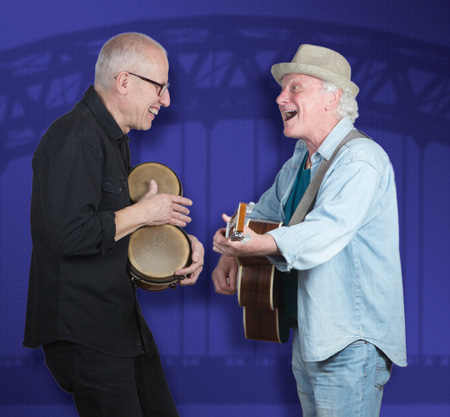 The Lindisfarne Story
Live Show
When Tyneside group Lindisfarne exploded onto the UK music scene in 1970 they became the standard bearers for acoustic based rock music. Their sparkling song-writing cut through the prevailing pop and glam sounds of the seventies, the group achieved international success and Lindisfarne's music is s...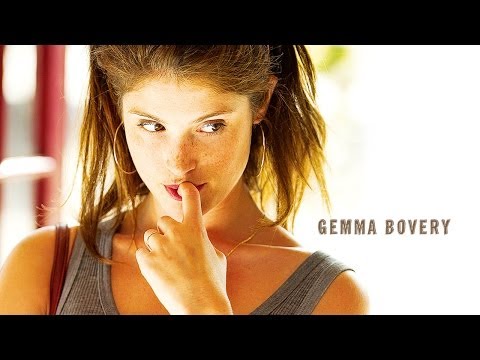 Martin, an ex-Parisian well-heeled hipster passionate about Gustave Flaubert who settled into a Norman village as a baker, sees an English couple moving into a small farm nearby. Not only are the names of the new arrivals Gemma and Charles Bovery, but their behavior also seems to be inspired by Flau...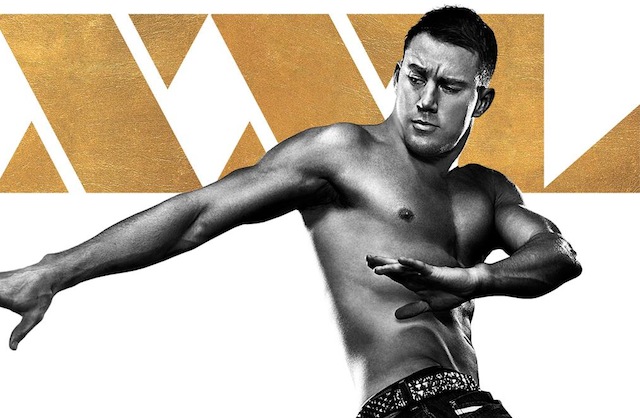 Three years after Mike bowed out of the stripper life at the top of his game, he and the remaining Kings of Tampa hit the road to Myrtle Beach to put on one last blow-out performance.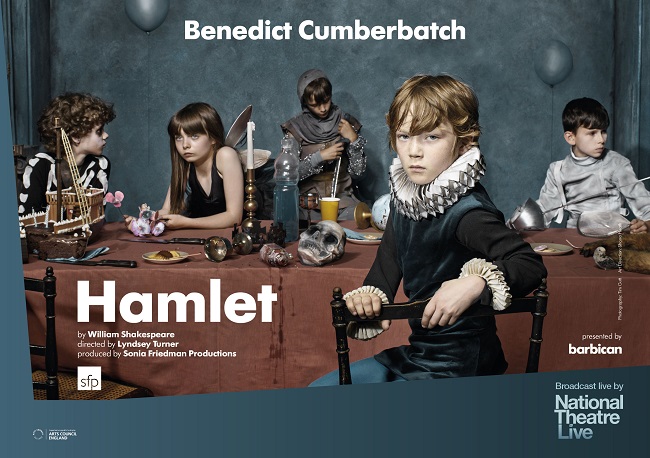 NT Live: Hamlet - Benedict Cumberbatch
Broadcast
Academy Award® nominee Benedict Cumberbatch (BBC's Sherlock, The Imitation Game, Frankenstein at the National Theatre) takes on the title role of Shakespeare's great tragedy. Directed by Lyndsey Turner (Posh, Chimerica) and produced by Sonia Friedman Productions, National Theatre Live will broadcast...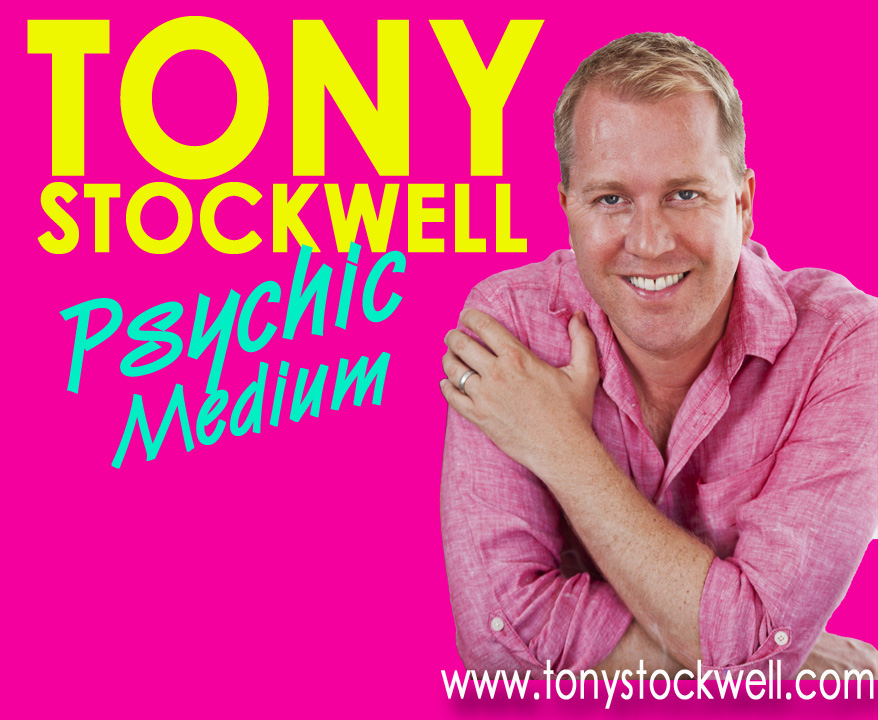 An Evening of Mediumship with TV Psychic Tony Stockwell
Live Show
It's NOT creepy or kooky, mysterious or spooky. It's Psychic Medium Tony Stockwell demonstrating his belief that those who have passed can communicate with their loved ones. At its best, Mediumship has the potential to change someone's life and to instil in them a sense of peace, comfort and purpose...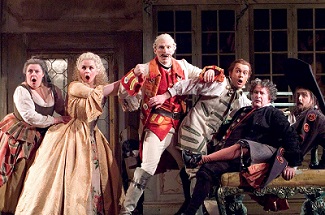 ENO:The Barber Of Seville (tba)
Broadcast
Live from the London Coliseum in stunning HD, The Barber of Seville will have you smiling from the moment it begins. Filled with fun and farce, English NationalOpera's classic staging of this sunny adventure follows the escapades of the barber Figaro as he assists Count Almaviva to prise the beautif...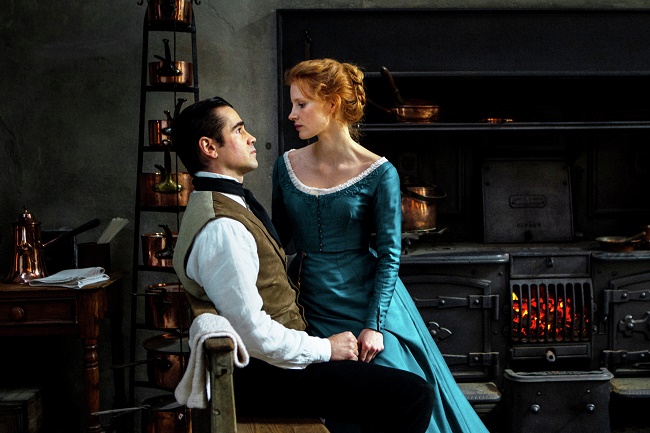 Miss Julie depicts a fierce battle between a man and a woman, a struggle for power and dominance enacted through a cruel and compulsive game of seduction and repulsion. A country estate in Ireland in 1880s. Over the course of one midsummer night, in an atmosphere of wild revelry and loosened social ...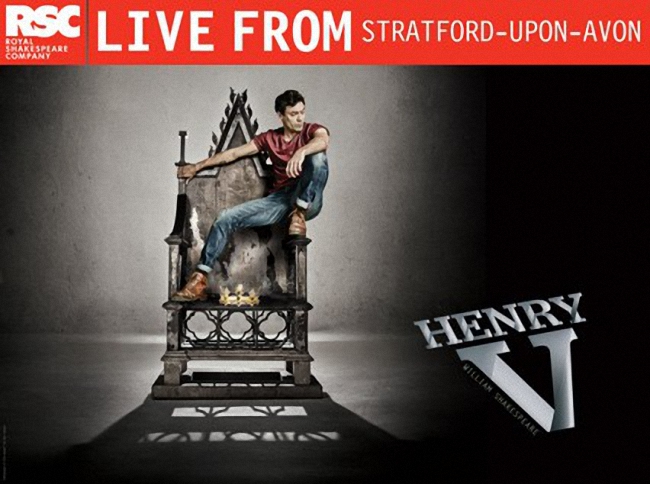 RSC Live: Henry V
Broadcast
Henry IV is dead and Hal is King. With England in a state of unrest, he must leave his rebellious youth behind, striving to gain the respect of his nobility and people. Laying claim to parts of France and following an insult from the French Dauphin, Henry gathers his troops and prepares for a war th...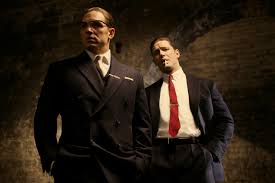 Identical twin gangsters Ronald and Reginald Kray terrorize London during the 1950s and 1960s.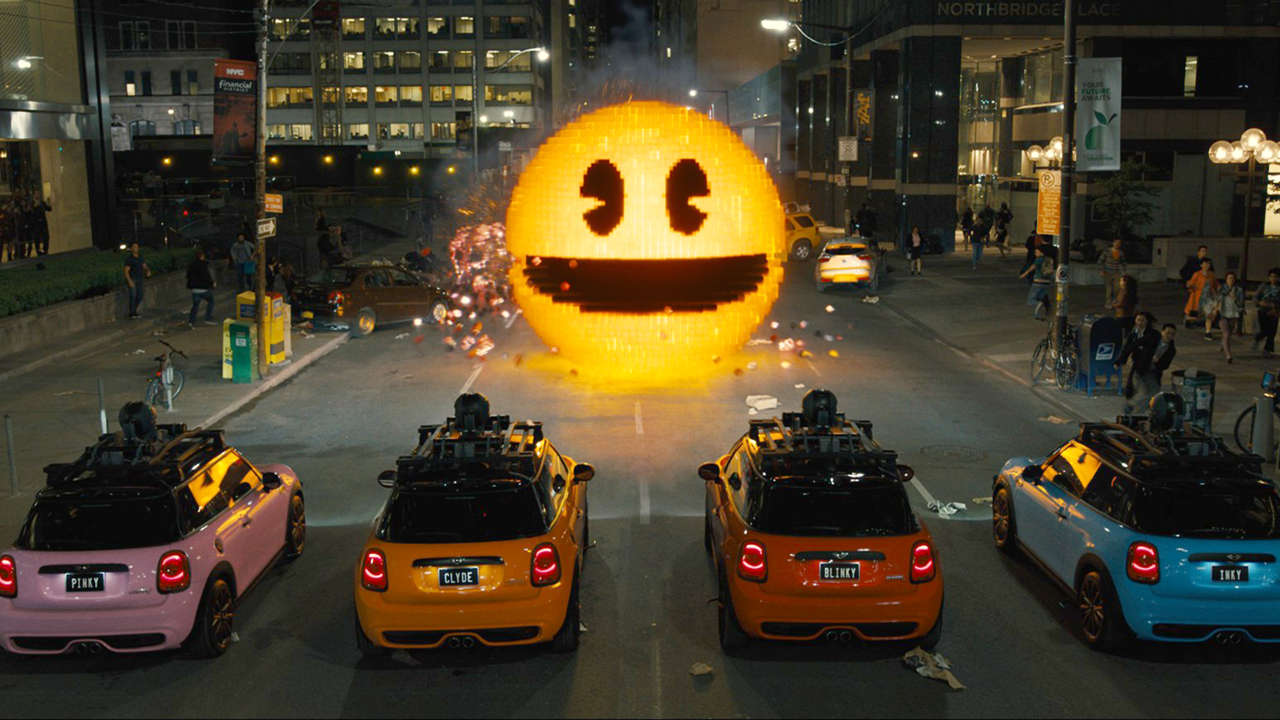 Pixels (12A)
Holiday Film
When aliens misinterpret video feeds of classic arcade games as a declaration of war, they attack the Earth in the form of the video games.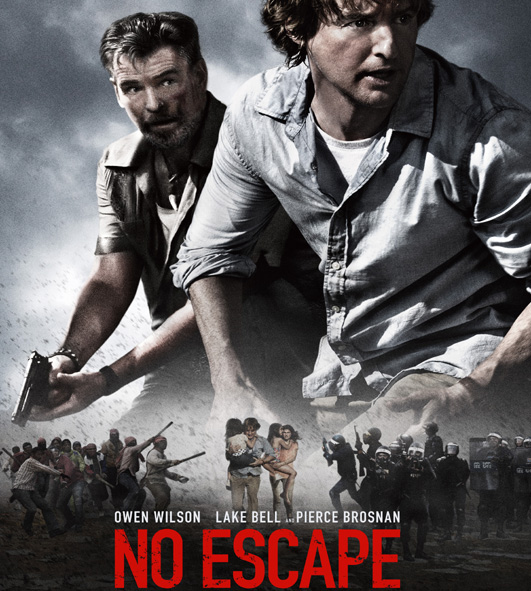 In their new overseas home, an American family soon finds themselves caught in the middle of a coup, and they frantically look for a safe escape in an environment where foreigners are being immediately executed. Stars: Pierce Brosnan, Owen Wilson, Lake Bell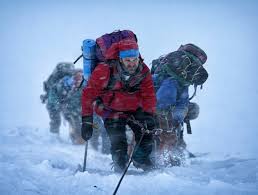 Based on a true story. A climbing expedition on Mount Everest is devastated by a severe snow storm. Stars: Jake Gyllenhaal, Keira Knightley, Robin Wright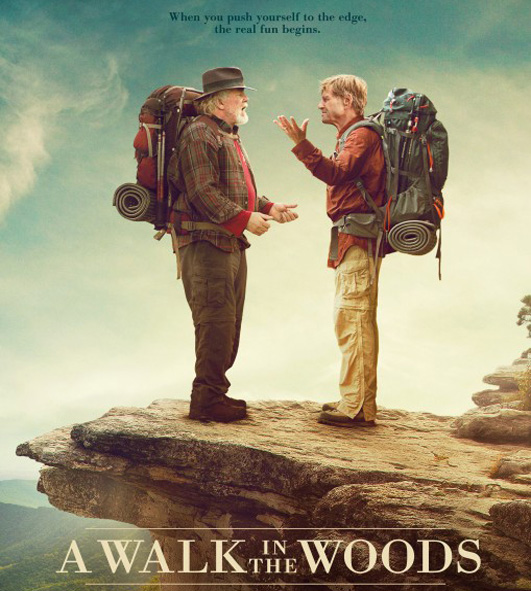 A Walk In The Woods (15)
Film
After spending two decades in England, Bill Bryson returns to the U.S., where he decides the best way to connect with his homeland is to hike the Appalachian Trail with one of his oldest friends. CAST INCLUDES Robert Redford, Emma Thompson, Nick Nolte, Mary Steenburgen, Nick Offerman, Kristen Schaal...
The Fortunes Past & Present
Live Show
The Fortunes celebrate 51years in show business; with their fabulous 2015 "Past and Present" show. New Songs - new stories - new anecdotes all brought together with narration & projection from the era. The "Past and Present" 2015 show will bring back not only your memories of the swinging 60's, but ...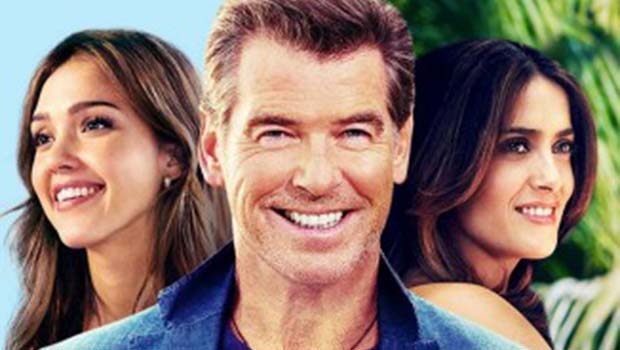 Lessons in Love (tba)
Film
A drama about a Cambridge poetry professor who begins to re-evaluate his life of Byronic excess. Stars: Pierce Brosnan, Salma Hayek, Jessica Alba
Raymond Froggatt in Concert
Live Show
His concerts are sold out across the country and abroad, the Froggie followers arrive at the shows clutching their frogs with green scarves waving, certainly a sight to behold. Froggie writes and sings his own songs mesmerising his audience, making them laugh with one of his many stories or cry with...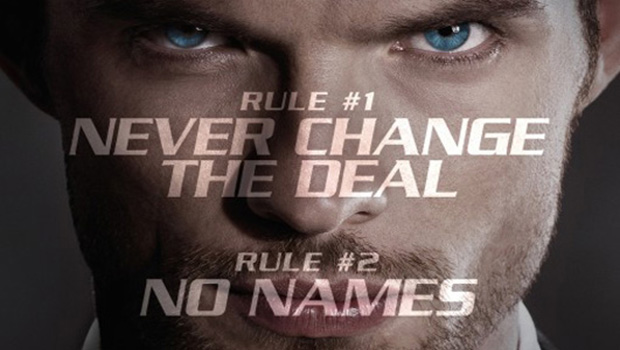 The Transporter Refueled (tba)
Film
A reboot of the story of transporter Frank Martin.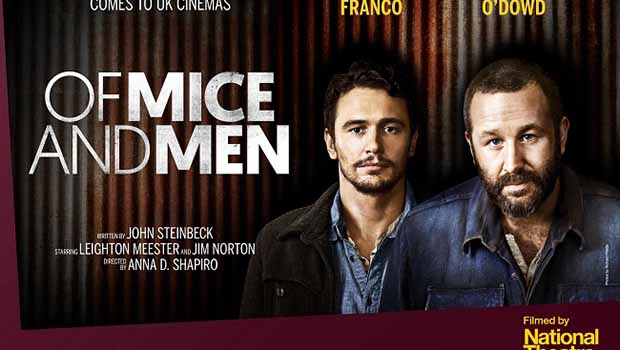 NT Live: Of Mice and Men (12A)
Broadcast
The hit Broadway production Of Mice and Men, filmed on stage in New York by National Theatre Live, comes to UK cinemas. Golden Globe® winner and Academy Award® nominee James Franco (127 Hours, Milk) and Tony Award® nominee Chris O'Dowd (Bridesmaids, Girls) star in the highly-anticipated screenings o...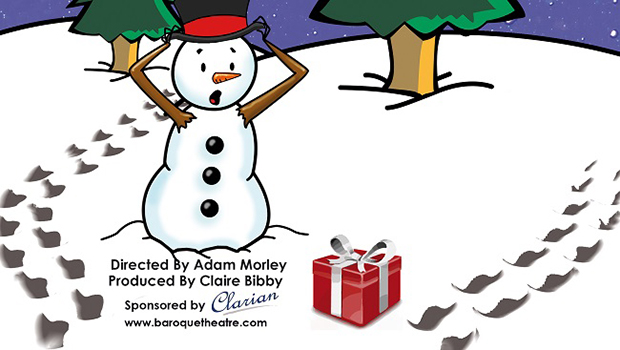 The Great Santa Kidnap
Live Show
Ideal entertainment after the Christmas Lights switch on. Perfect for youngsters (and grown-ups too!) this zany, high energy family winter show is not to be missed! Wonderfully interactive (only if you want to!) with colourful engaging characters, what better way to get in the Christmas holiday mood...
GAGA (The Ultimate Tribute To Queen)
Live Show
Performed by a multi-award winning band who have headlined the 'International Guitar Festival' on several occasions, this is a Queen show like no other. From numerous Queen Conventions to TV appearances, GA GA have consistently proved why they are so highly rated by critics and audiences alike. Ther...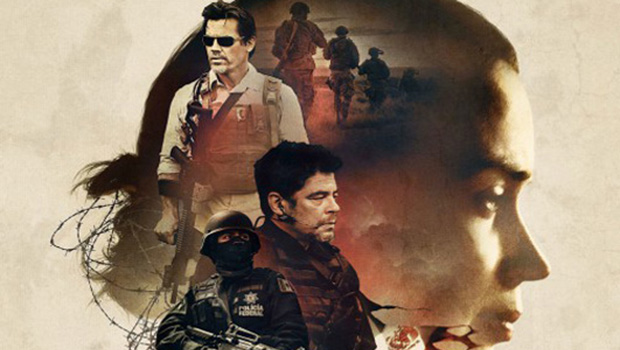 In Spanish, Sicario means hitman. In the lawless border area stretching between the U.S. and Mexico, an idealistic FBI agent is enlisted by an elite government task force official to aid in the escalating war against drugs. Led by an enigmatic consultant with a questionable past, the team sets out o...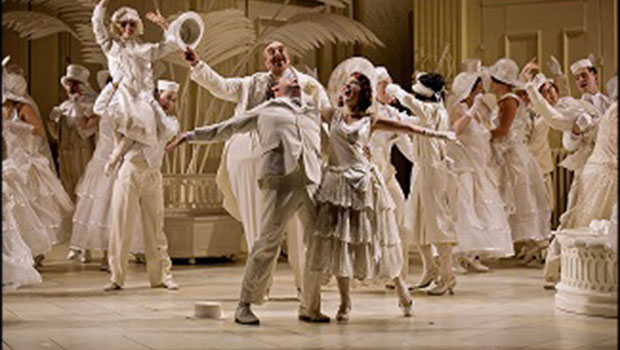 ENO: The Mikado (tba)
Broadcast
Broadcast live from the London Coliseum in stunning HD, English National Opera's spectacular production of The Mikado is a popular hit with audiences of all ages. Experience the irresistible combination of wonderful wit, memorable melodies and hilarious antics in this much-loved production from Jona...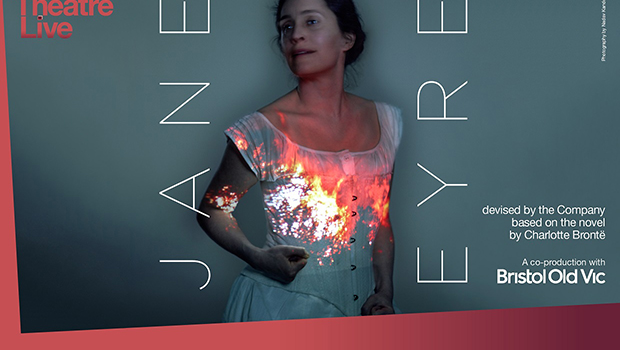 NT Live: Jane Eyre (12A)
Broadcast
Almost 170 years on, Charlotte Brontë's story of the trailblazing Jane is as inspiring as ever. This bold and dynamic production uncovers one woman's fight for freedom and fulfilment on her own terms. From her beginnings as a destitute orphan, Jane Eyre's spirited heroine faces life's obstacles h...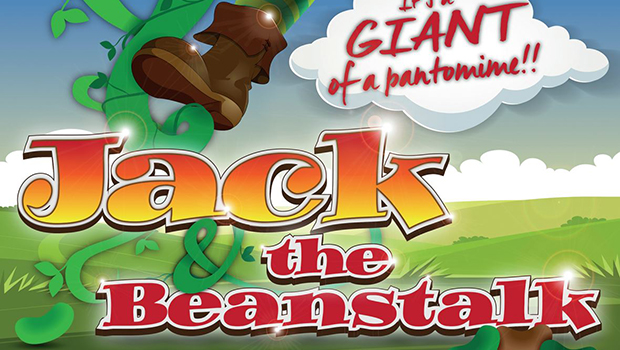 Jack & the Beanstalk Pantomime
Live Show
A giant of a Pantomime. OH YES IT IS! Pantomime time will soon be here again. After last year's huge success with Aladdin, this year's show Jack and The Beanstalk will be even bigger and better with Beanstalks, Giants and even the odd cow! Set in the English countryside not far from Tenbury Wells....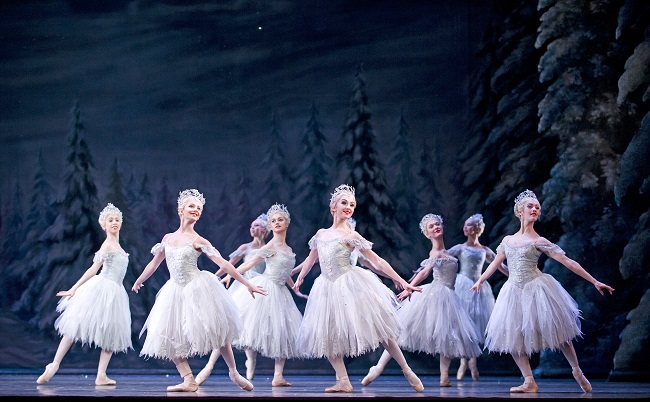 ROH Encore : The Nutcracker
Broadcast
Christmas simply wouldn't be Christmas without The Royal Ballet's classic production of The Nutcracker. Loosely based on a story by E.T.A. Hoffmann, it opens with the Christmas festivities of little Clara and her family and progresses through a sequence of dreams and enchantments that take Clara on ...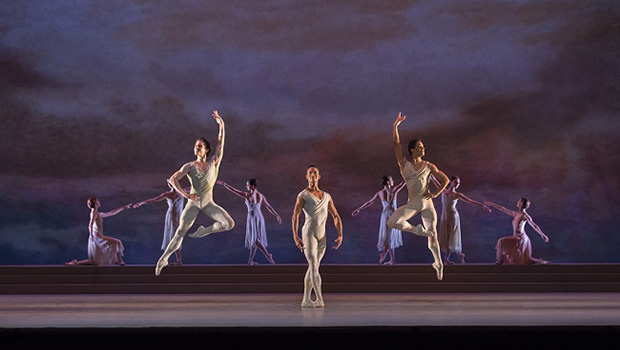 ROH Live : Rhapsody / The Two Pigeons
Broadcast
This delightful Frederick Ashton double bill opens with his setting of Rachmaninoff's Rhapsody on a Theme of Paganini, using the music's dark turbulence and brilliance to inspire some of his most thrilling choreography. Witty, impassioned and sublime this ballet was the pinnacle of Ashton's romantic...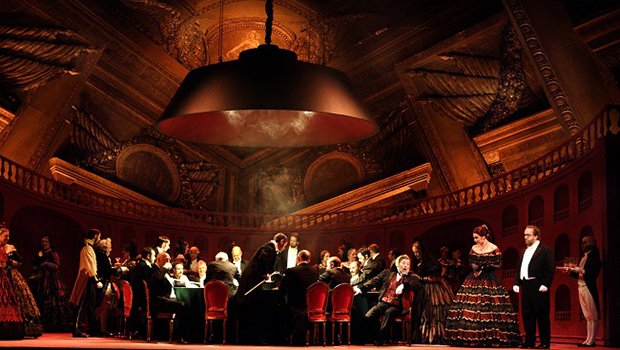 ROH Live : La Traviata
Broadcast
La traviata is regarded as one of Verdi's finest operas, and Richard Eyre's traditional staging, is one of The Royal Opera's most popular productions. The opera tells the story of the Parisian courtesan Violetta Valéry, one of opera's greatest heroines, based on the reallife courtesan Marie Duplessi...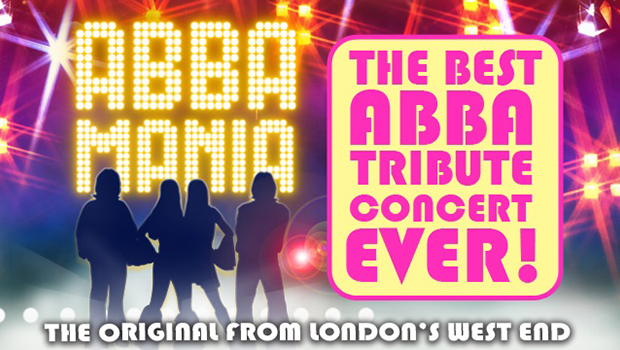 It is 40 years since ABBA won Eurovision and now it's your chance to thank ABBA for the music! ABBA MANIA is now accepted as the world's number one touring ABBA tribute production. Featuring a special concert presentation, which celebrates the music of ABBA in a respectful and enjoyable way, revivin...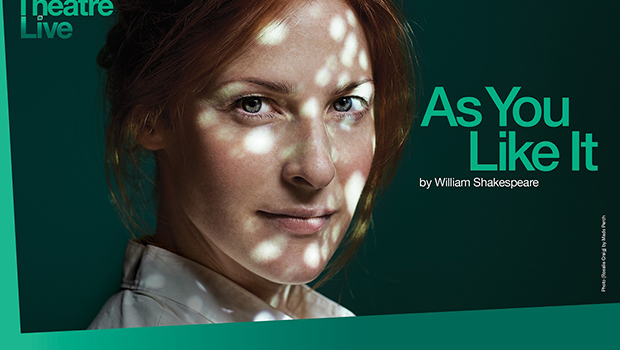 NT Live: As You Like It (12A)
Broadcast
Shakespeare's glorious comedy of love and change comes to the National Theatre for the first time in over 30 years, with Rosalie Craig (London Road, Macbeth at MIF) as Rosalind. With her father the Duke banished and in exile, Rosalind and her cousin Celia leave their lives in the court behind ...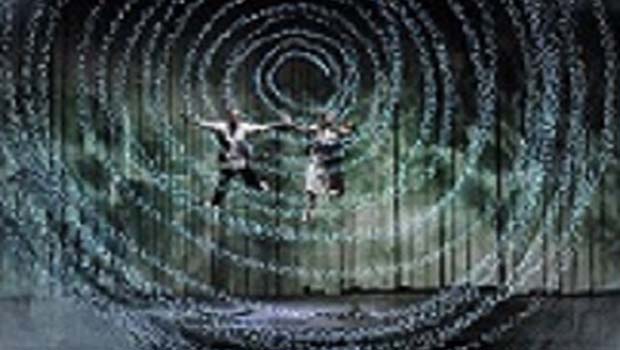 ENO: The Magic Flute (tba)
Broadcast
Live from the London Coliseum in stunning HD, experience Mozart's The Magic Flute - one of the greatest and most popular operas ever written. Follow the royal prince Tamino and the bird-catcher Papageno through English National Opera's wonderfully theatrical and inventive staging as they battle to o...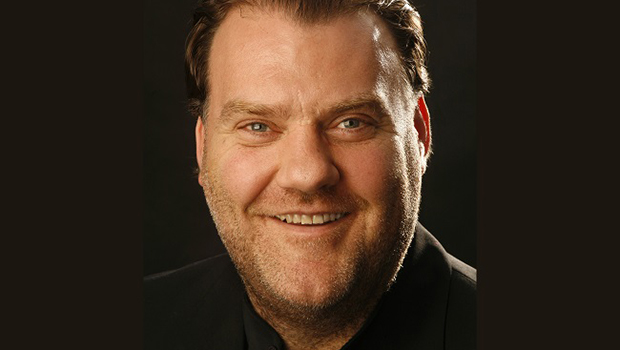 ROH Live : Boris Godunov
Broadcast
Richard Jones and Antonio Pappano renew their creative collaboration with this new production of Musorgsky's historical masterpiece, here seen in its compact 1869 first version in seven scenes. The originality of the composer's vision of Pushkin's play about Tsar Boris Godunov – who reigned over Rus...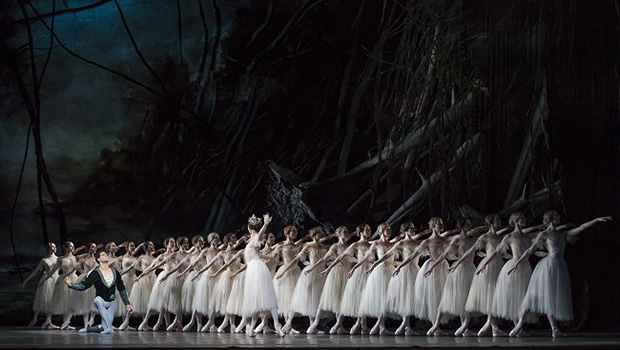 ROH Live : Giselle
Broadcast
Giselle is the quintessential Romantic classic, a love affair that begins in the real world and continues beyond the grave. The ballet's title role also offers one of the great challenges of the ballet repertory, as Giselle transforms from an innocent peasant girl, duped into love, to a forgiving sp...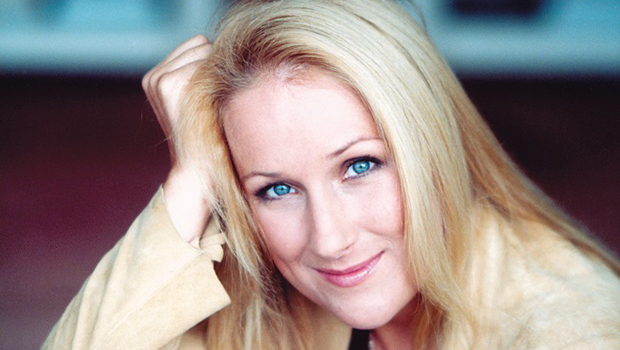 ROH Live : Lucia Di Lammermoor
Broadcast
Lucia di Lammermoor tells the story of an ongoing feud between two families in 17th century Scotland that has terrible consequences for two young lovers.. It contains what is undoubtedly one of opera's most poignant and gripping mad scenes, and is regarded as one of Donizetti's finest works. The ope...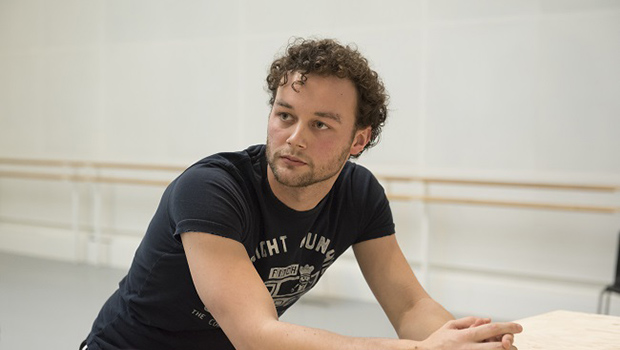 ROH Live : Frankenstein
Broadcast
Royal Ballet Artist in Residence Liam Scarlett has chosen Mary Shelley's gothic classic Frankenstein as the basis for his first full-length narrative ballet for the Covent Garden Main Stage. A story of betrayal, curiosity, life, death and, above all, love, it inspires Scarlett to explore the very de...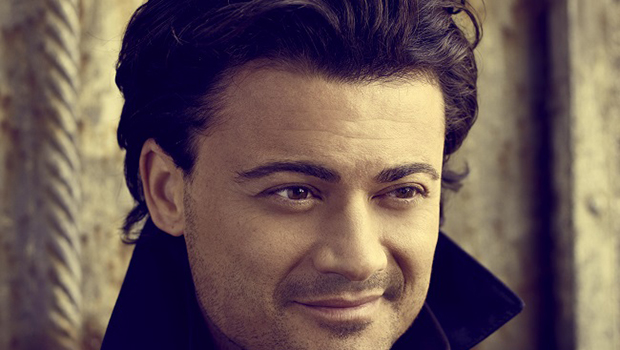 ROH Live : Werther
Broadcast
Based on Goethe's novel The Sorrows of Young Werther,, Massenet's opera tells the story of the poet Werther's hopeless love for Charlotte, who is committed to another man.. The music is full of lyrical beauty, passion and emotional fervour, – small wonder that Werther is often considered to be the c...