The King and I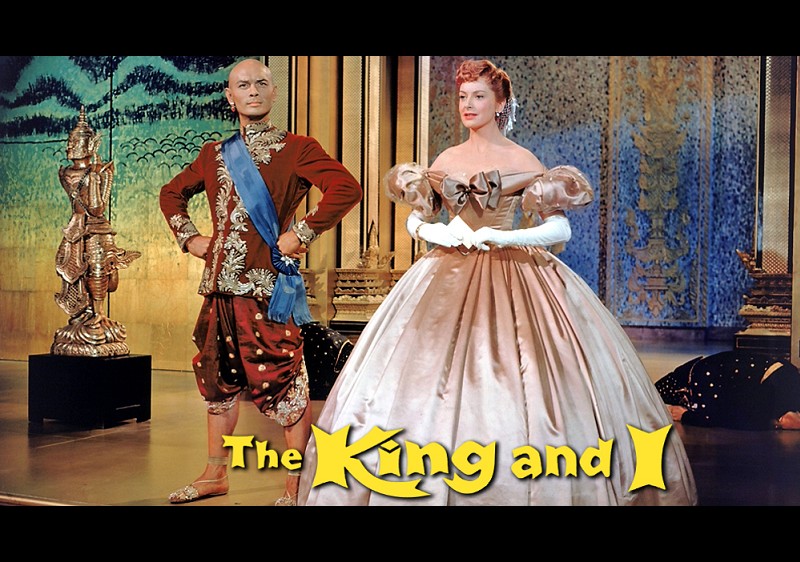 Book Tickets
Click a time to book tickets
Info

133 minutes
Cast: Deborah Kerr, Yul Brynner
(1956)

Synopsis

Stars Yul Brynner & Deborah Kerr (1956)




A rare chance to watch the Oscar Winning film adaptation of Oscar & Hammerstein's Broadway hit musical, on the big screen.




Features 'Whistle a Happy Tune', 'Shall We Dance?', 'Getting to Know you' & the romantic 'Hello Young Lovers'.




Widowed Welsh mother Anna Loenowens (Deborah Kerr) becomes a governess and English tutor to the wives and many children of the stubborn King Mongkut of Siam (Yul Brynner). Anna and the king have a clash of personalities as she works to teach the royal family about the English language, customs and etiquette, and rushes to prepare a party for a group of European diplomats who must change their opinions about the king.