What's On
20180626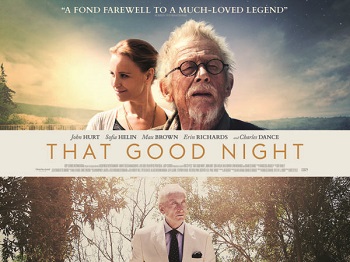 Set in the stunning hilltops of the Algarve coastline of Portugal, this life affirming drama is based on the stage play by NJ Crisp and inspired by the poem of Dylan Thomas. Ralph, a once-famous sc...
20180627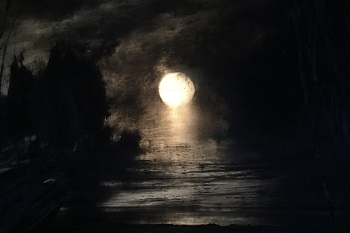 THE ROYAL BALLET PRESENTS A NEW PRODUCTION OF TCHAIKOVSKY'S MAGNIFICENT CLASSICAL BALLET, WITH ADDITIONAL CHOREOGRAPHY BY LIAM SCARLETT AND DESIGNS BY JOHN MACFARLANE Swan Lake has had a special ro...
Book Tickets
Click a time to book tickets
20180629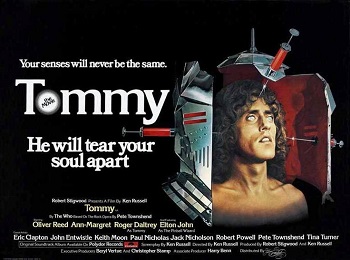 Tommy is the 1975 British musical fantasy drama film based upon The Who's 1969 rock opera album Tommy. A musical classic of the 70's with a star studded cast including, Roger Daltrey, Elton John, Oliv...
Book Tickets
Click a time to book tickets
20180630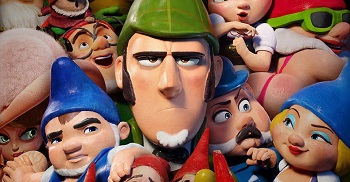 Kids Movie - Great Fun for the Whole Family! After a string of garden gnome disappearances in London, Gnomeo & Juliet look to legendary detective Sherlock Gnomes to solve the case of their missing ...
20180702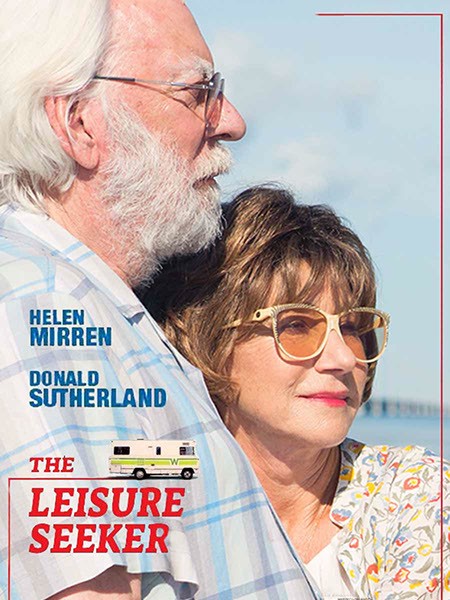 Helen Mirren & Donald Sutherland star. John and Ella Robina have shared a wonderful life for more than fifty years. Now in their eighties, Ella suffers from cancer and has chosen to stop treatment....
20180702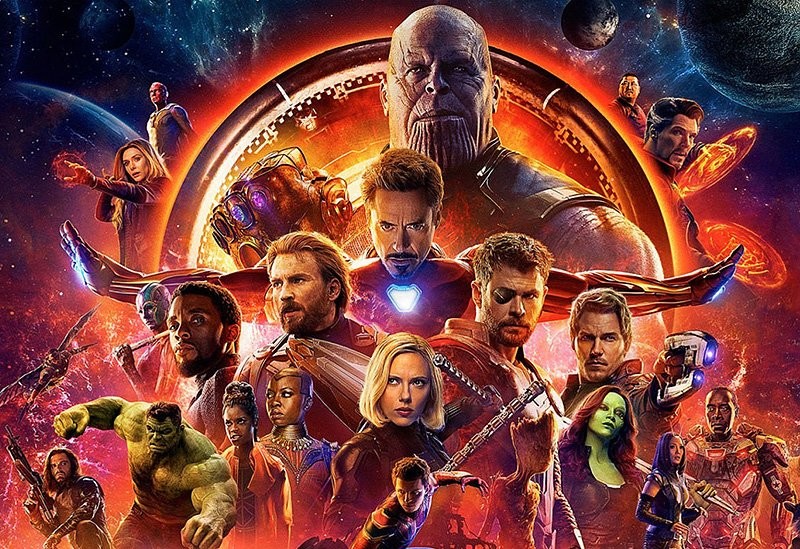 As the Avengers and their allies have continued to protect the world from threats too large for any one hero to handle, a new danger has emerged from the cosmic shadows: Thanos. A despot of intergalac...
20180704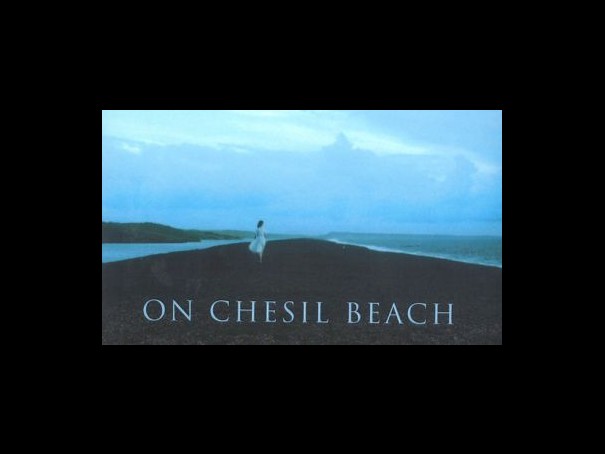 Adapted by Ian McEwan from his bestselling novel, the drama centers on a young couple of drastically different backgrounds in the summer of 1962. Following the pair through their idyllic courtship, th...
20180705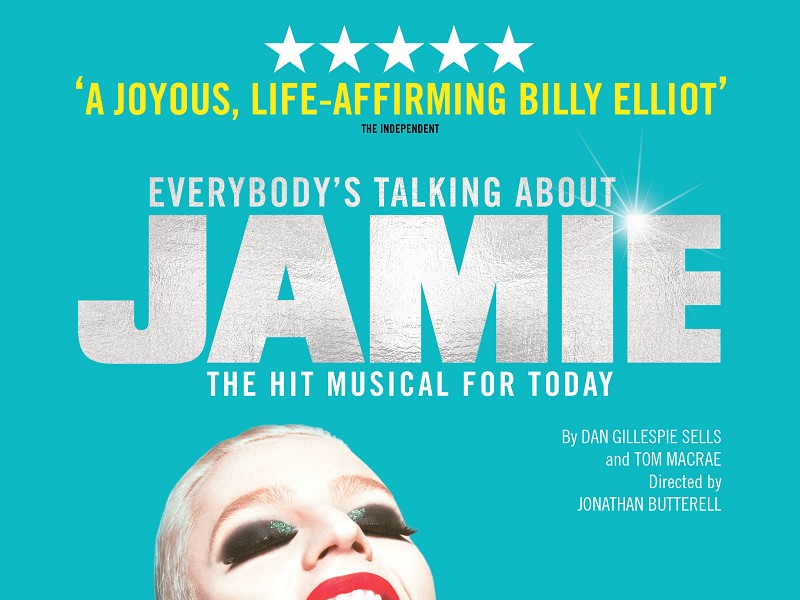 Broadcast Live from The Apollo Theatre, London. Inspired by a true story, Everybody's Talking About Jamie is the new award-winning five-star hit musical for today. Jamie New is sixteen and lives...
Book Tickets
Click a time to book tickets
20180707
For Bookings Please Contact Insteps Dance Academy
20180710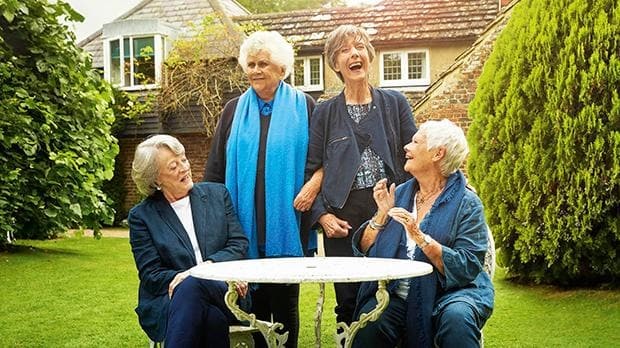 Dames Judi Dench, Maggie Smith, Eileen Atkins & Joan Plowright as you've never seen them before. There's nothing like a dame… or four. In this documentary, the four acting greats discuss their car...
20180711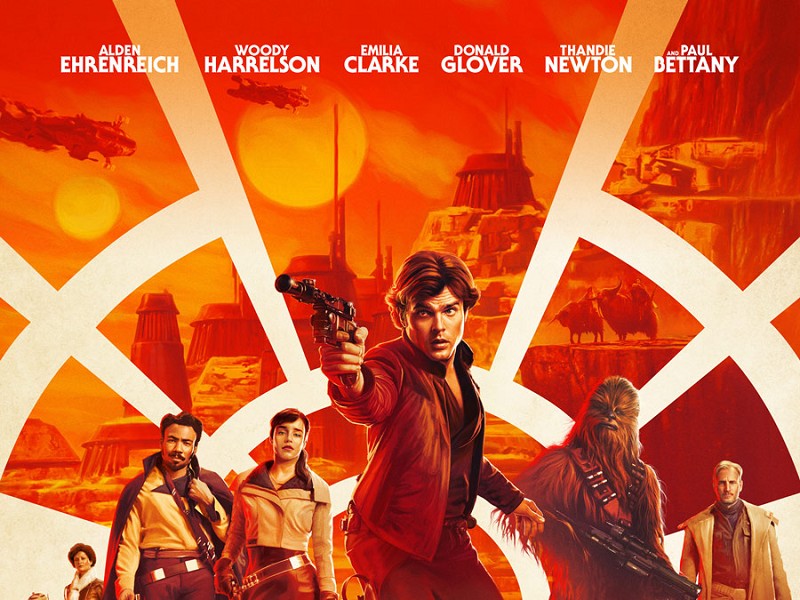 Board the Millennium Falcon and journey to a galaxy far, far away in 'Solo: A Star Wars Story,' an adventure with the most beloved scoundrel in the galaxy. Through a series of daring escapades deep...
20180714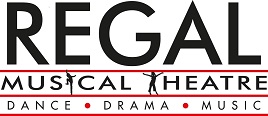 Join the Regal Musical Theatre School for their annual end of term showcase. This academic year the students have been working on musical theatre from the movies. An evening filled with well known ...
20180718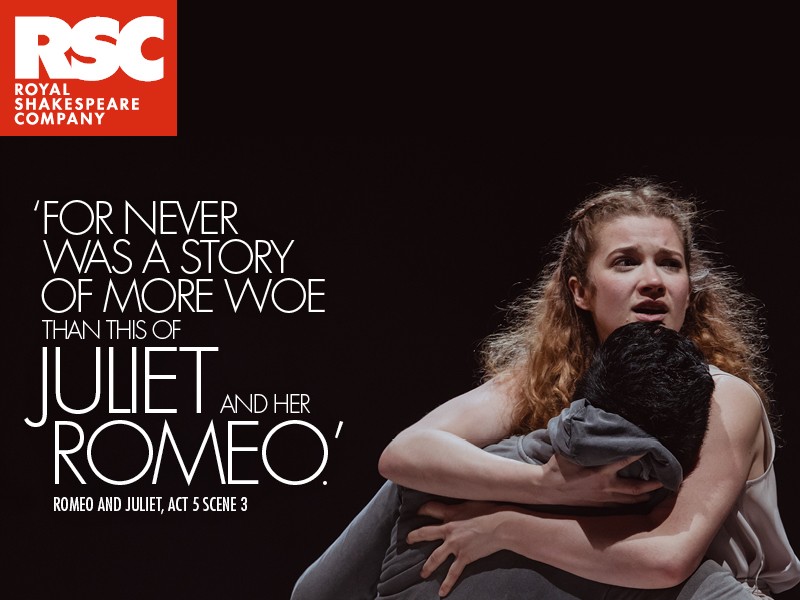 'A cracking pace…a bustling show' THE TIMES What if your first true love was someone you'd been told you must hate? Set in a world very like our own, this Romeo and Juliet is about a generation ...
Book Tickets
Click a time to book tickets
20180719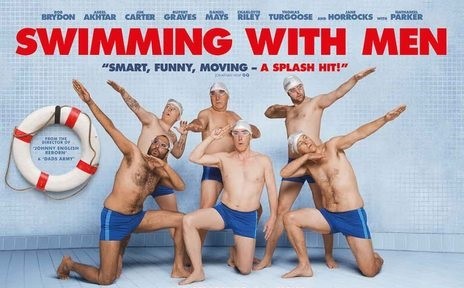 Rob Brydon stars as jaded accountant Eric who is suffering a mid-life crisis. Looking for something 'new' in his life he finds new meaning as part of an all-male, middle-aged, amateur synchronised swi...
20180720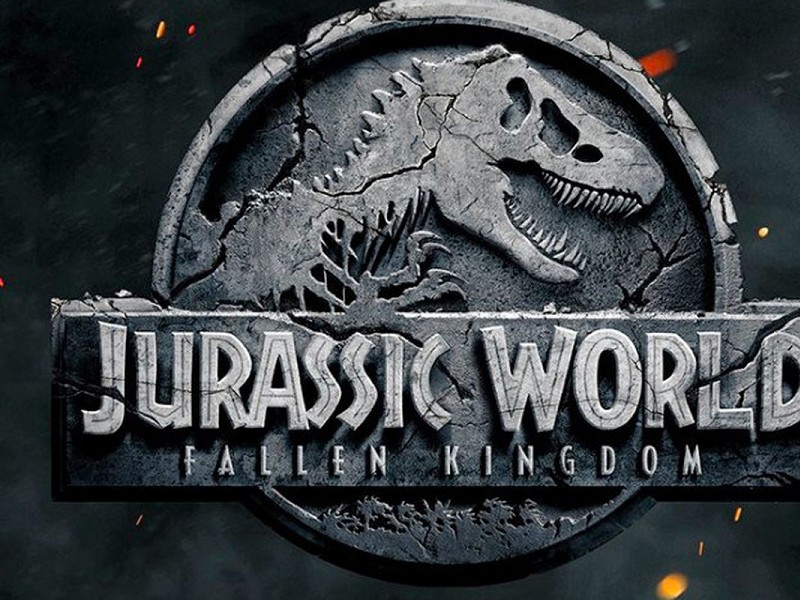 Stars Jeff Goldblum, Toby Jones, Rafe Spall. Four years after the Jurassic World theme park was closed down, Owen and Claire return to Isla Nublar to save the dinosaurs when they learn that a once ...
20180721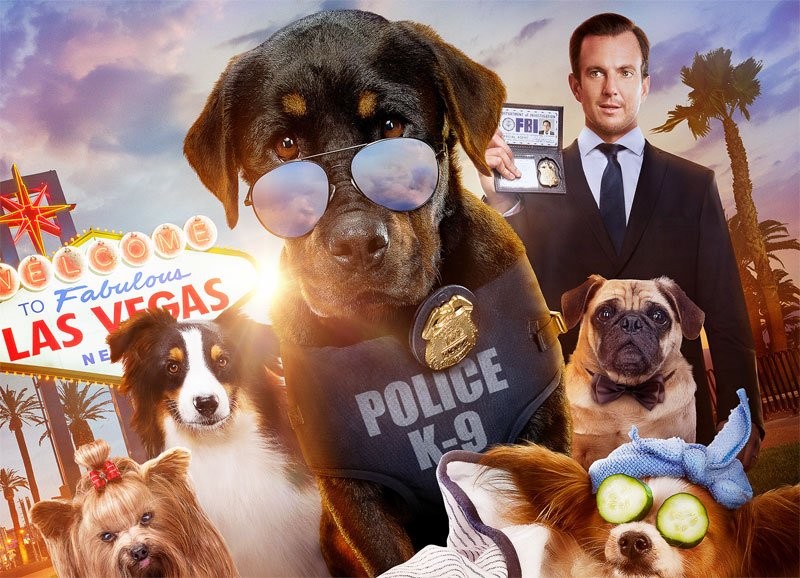 Family Movie Entertainment After a failed attempt to recover a stolen baby panda, police dog Max reluctantly teams up with a human FBI agent named Frank. A hot tip leads Max and Frank to Las Vegas...
20180723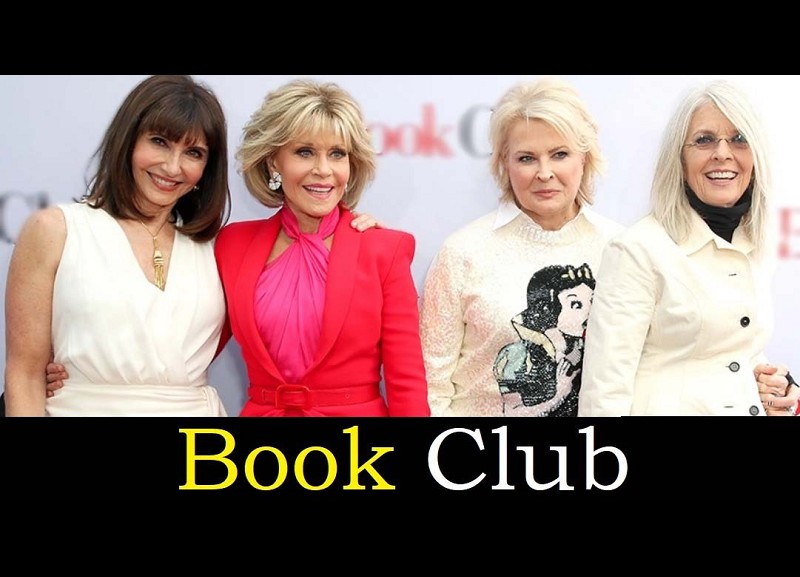 Diane Keaton, Jane Fonda, Candice Bergen, Richard Dreyfus Diane (Keaton) is recently widowed after 40 years of marriage, Vivian (Jane Fonda) enjoys her men with no strings attached, Sharon (Candice...
20180728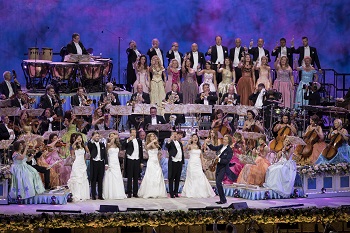 One of the most popular live acts in the world, the King of the Waltz, André Rieu has announced that his 2018 Maastricht concerts will be screened in over 2000 cinemas worldwide across the weekend of ...
20180730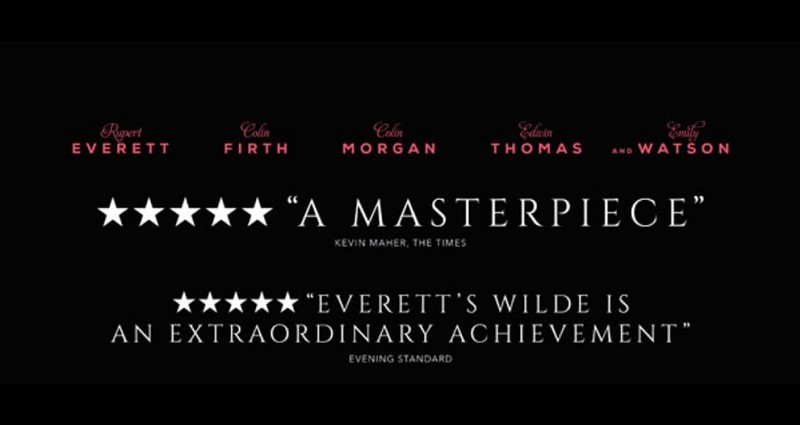 Colin Firth, Rupert Everett, Emily Watson, Tom Wilkinson star The untold story of the last days in the tragic times of Oscar Wilde, a person who observes his own failure with ironic distance and re...
20180801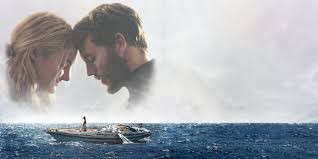 "A Heartbreaking true story" - Mirror Starring Shailene Woodley and Sam Claflin, Adrift is based on the inspiring true story of two free spirits whose chance encounter leads them first to love, and...
20180803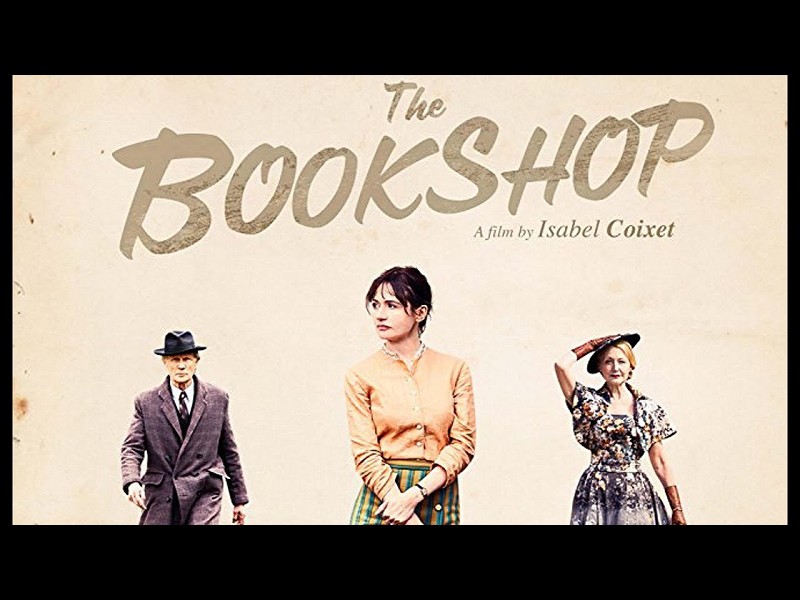 Bill Nighy & Emily Mortimer star in this beautiful award winning adaptation of Penelope Fitzgerald's novel. "Destined to become a British Classic" 'The Bookshop' is set in 1959. Florence Green (...
20180808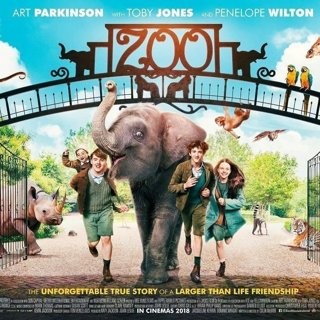 Penelope Wilton & Toby Jones feature in this family movie that is based on the true story of what happened when a Zoo in Belfast was bombed during the War. With the majority of the Zoo's animals on t...
20180809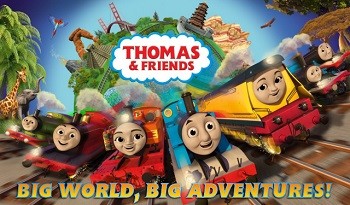 Thomas & Friend's New Movie! All Aboard to Discovery. When a mischievous little racing car called Ace passes through Sodor on his way around the world, Thomas is inspired to embark on his own am...
20180810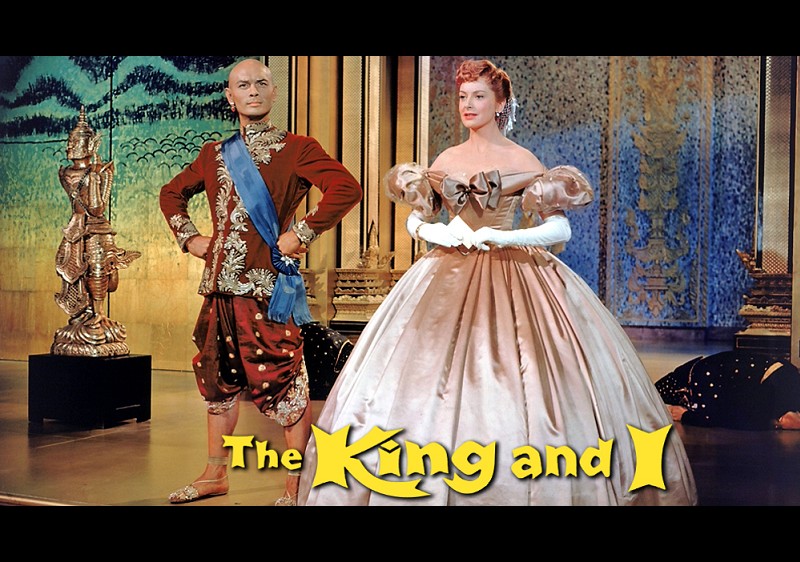 Stars Yul Brynner & Deborah Kerr (1956) A rare chance to watch the Oscar Winning film adaptation of Oscar & Hammerstein's Broadway hit musical, on the big screen. Features ' Whistle a Happy Tune...
Book Tickets
Click a time to book tickets
20180811
Whitney - the Whitney Houston story Whitney Houston broke more music industry records than any other female singer in history. With over 200 million album sales worldwide, she was the only artist t...
Book Tickets
Click a time to book tickets
20180814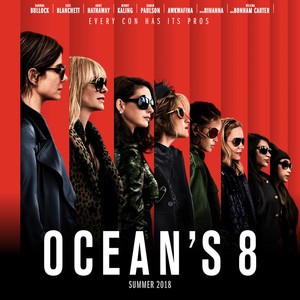 Stars Cate Blanchett, Sandra Bullock, Anne Hathaway, Matt Damon, Helena Bonham-Carter. Five years, eight months, 12 days and counting -- that's how long Debbie Ocean has been devising the biggest h...
20180817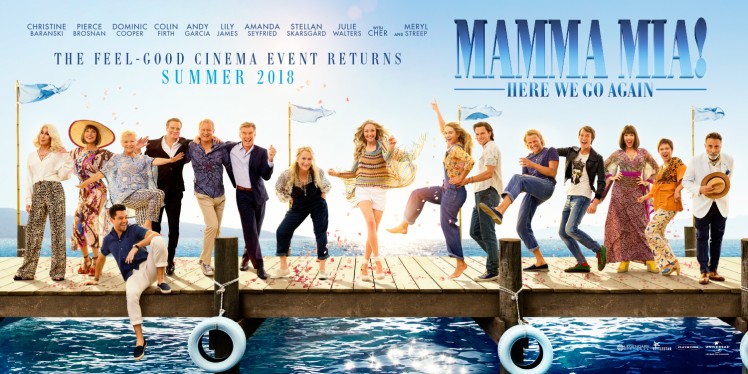 The sequel to end all sequels! Stars Lily James, Meryl Streep, Cher, Pierce Brosnan, Colin Firth, Julie Walters, Dominic Cooper and Celia Imrie. Ten years after we left everyone in the greek isl...
Book Tickets
Click a time to book tickets
20180818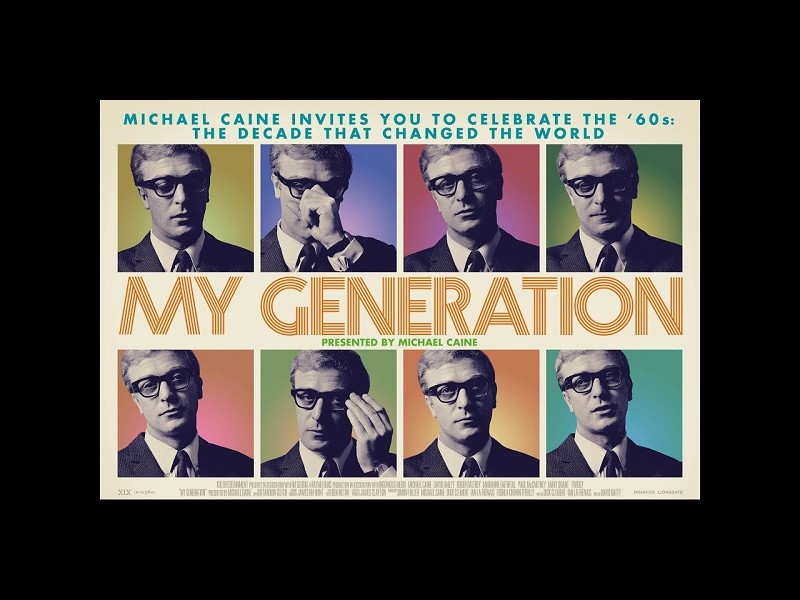 "A superb documentary on the social revolution - the best history of the Swinging Sixties you can imagine" British film icon Michael Caine narrates and stars in 'My Generation' , the vivid and insp...
20180821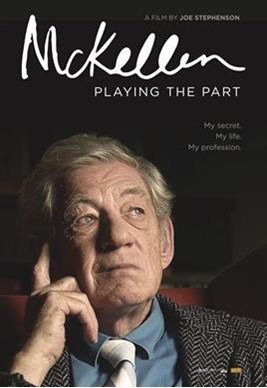 Built upon a 14 hour interview, MCKELLEN: PLAYING THE PART is a unique journey through the key landmarks of McKellen's life, from early childhood into a demanding career that placed him in the public ...
Book Tickets
Click a time to book tickets
20180825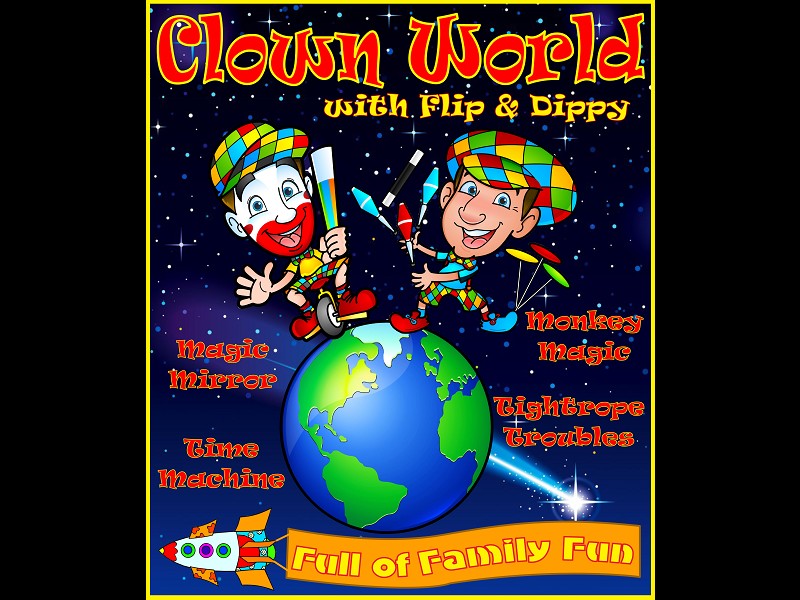 The Circus comes to The Regal! This hugely entertaining live show contains two 45 minute halves, and will include magic, juggling, unicycles, tight-rope, ventriloquism and illusions. A colourful a...
Book Tickets
Click a time to book tickets
20180828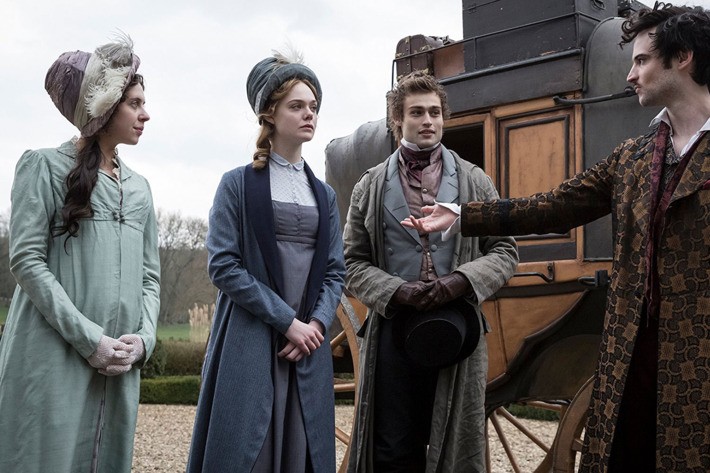 She will forever be remembered as the writer who gave the world Frankenstein. But the real life story of Mary Shelley and the creation of her immortal monster is nearly as fantastical as her fiction. ...
20180830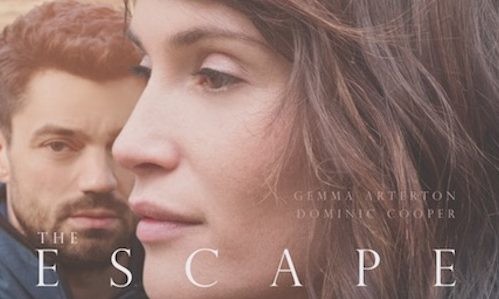 Gemma Arterton (National Theatre), Dominic Cooper (Mamma Mia; The History Boys) and Frances Barber star in this powerful drama about re-discovering your own life. Tara is a housewife in suburban Lo...
20180901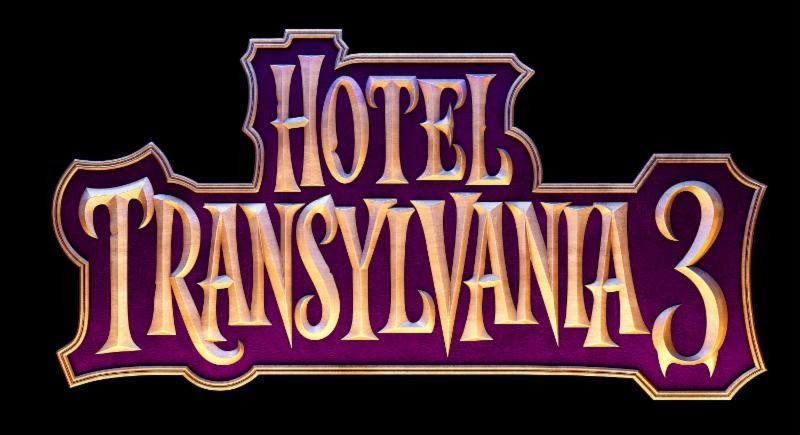 Kids Movie Mavis surprises Dracula with a family voyage on a luxury Monster Cruise Ship so he can take a vacation from providing everyone else's vacation at the hotel. The rest of Drac's Pack canno...
20180901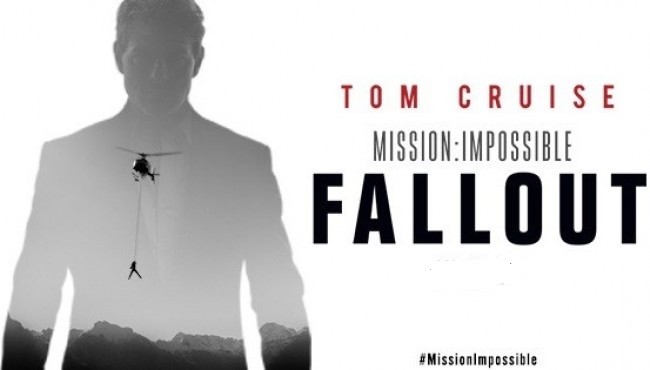 Tom Cruise returns as Ethan Hunt, in the latest installment of the blockbusting franchise. When an IMF mission ends badly, the world is faced with dire consequences. As Ethan Hunt takes it upon him...
20180903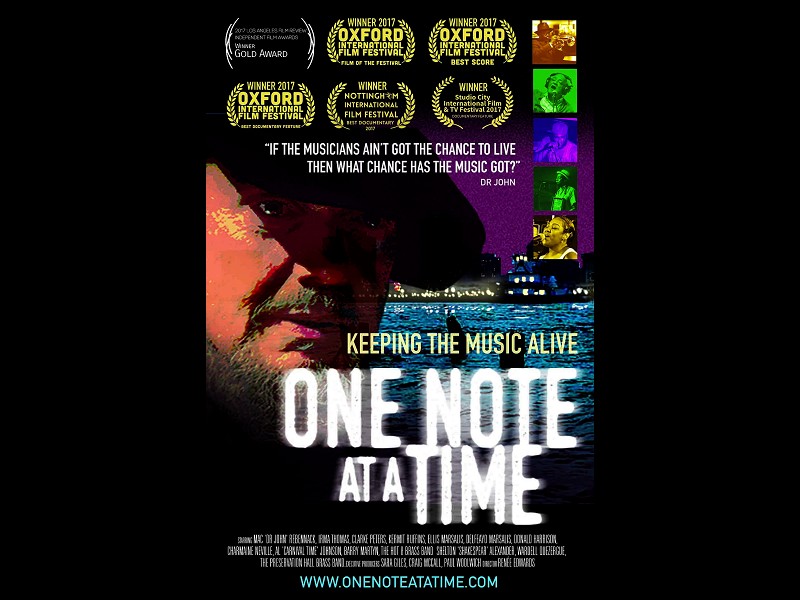 'If the musicians ain't got a chance to live, then what chance has the music got?' Dr John. This is a beautifully crafted, feature documentary, rich with colourful characters, and set in the iconic...
Book Tickets
Click a time to book tickets
20180905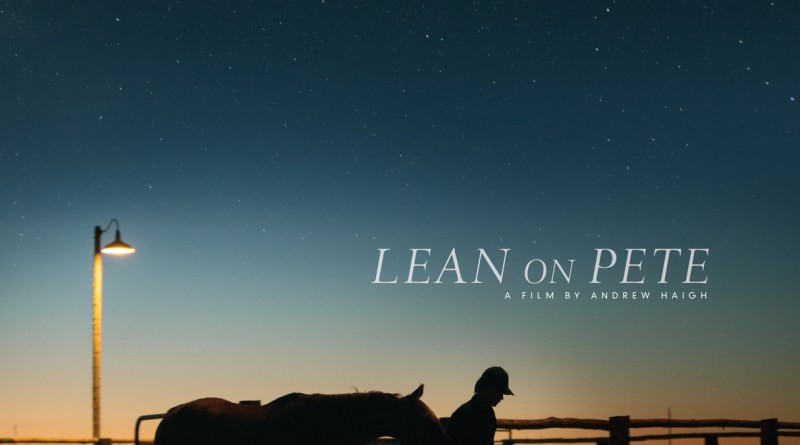 "This film is a beautiful drama that's surprising in a low-key way; it's moving and haunting" The film follows fifteen-year-old Charley Thompson. He wants a home, food on the table and a high schoo...
Book Tickets
Click a time to book tickets
20180906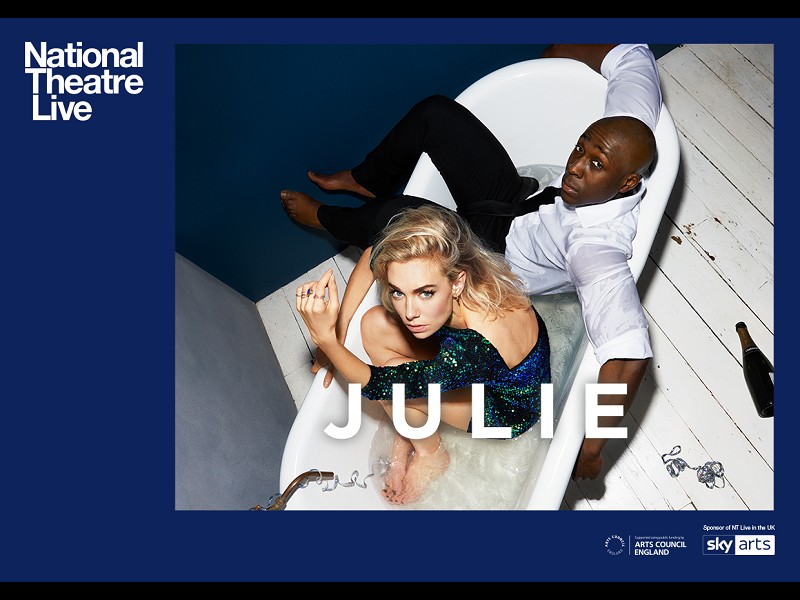 Julie by Polly Stenham after Strindberg Vanessa Kirby (The Crown, NT Live: A Streetcar Named Desire) and Eric Kofi Abrefa (The Amen Corner) feature in the cast of this brand new production, direc...
Book Tickets
Click a time to book tickets
20180910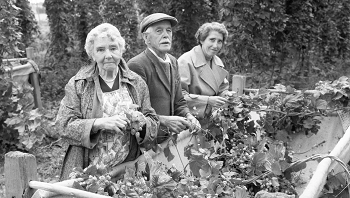 This documentary film has been a sell out all over the region. "Real people with rich memories beautifully portrayed" Inspired by the rediscovered Derek Evans photographic collection this film b...
20180912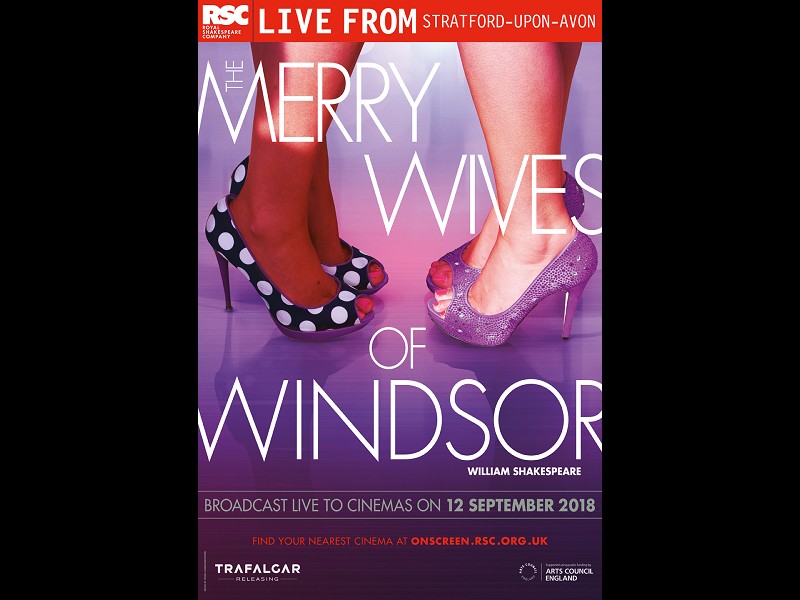 Screened live from Stratford-upon-Avon comes Shakespeare's evergreen comedy classic….. Down on his luck in the suburbs, John Falstaff plans to hustle his way to a comfortable retirement by seducing...
Book Tickets
Click a time to book tickets
20180914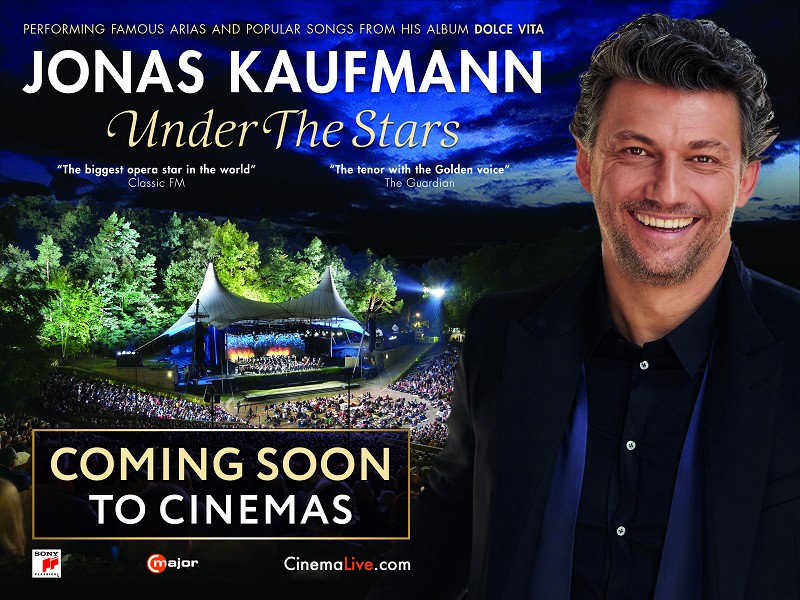 Regarded as one of the world's greatest tenors, Jonas Kaufmann has captivated audiences across the globe with his incredible voice. Join him this summer for a spectacular outdoor concert, captured liv...
Book Tickets
Click a time to book tickets
20180920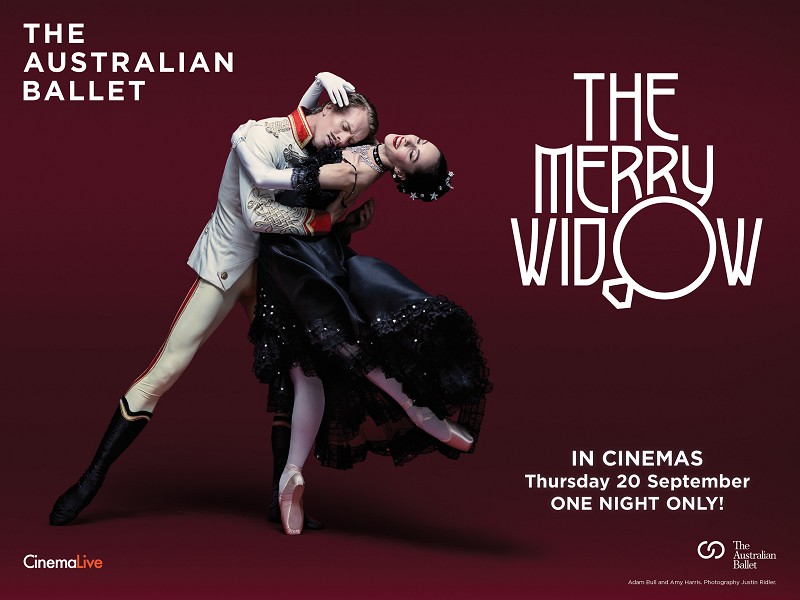 Irresistibly frothy and lavishly theatrical, The Merry Widow has enough tangled affairs, narrow misses and jealous lovers to fuel a French farce. Based on the beloved operetta, this lively tale is ...
Book Tickets
Click a time to book tickets
20180921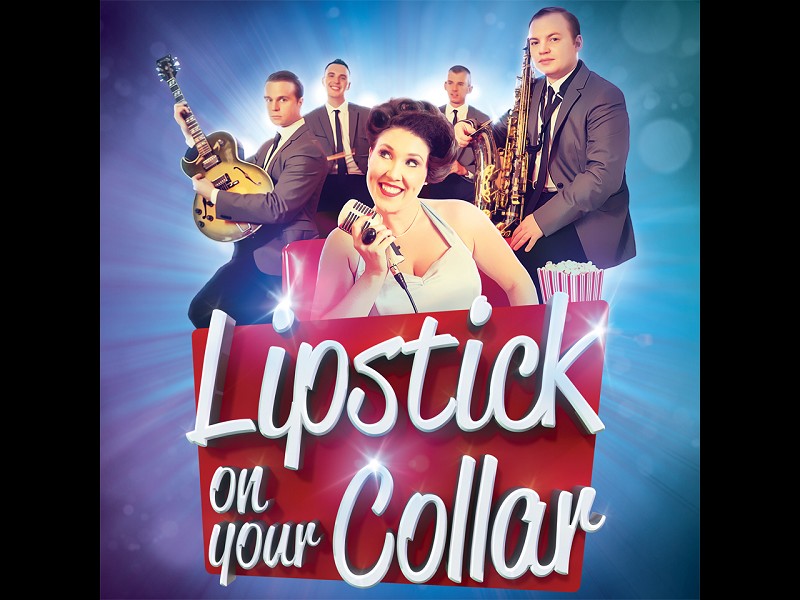 Live on Stage at The Regal, performed by a full live band, featuring some of the country's top musicians direct from the West End, this incredible show features excellent vocals, tight harmonies and a...
Book Tickets
Click a time to book tickets
20180924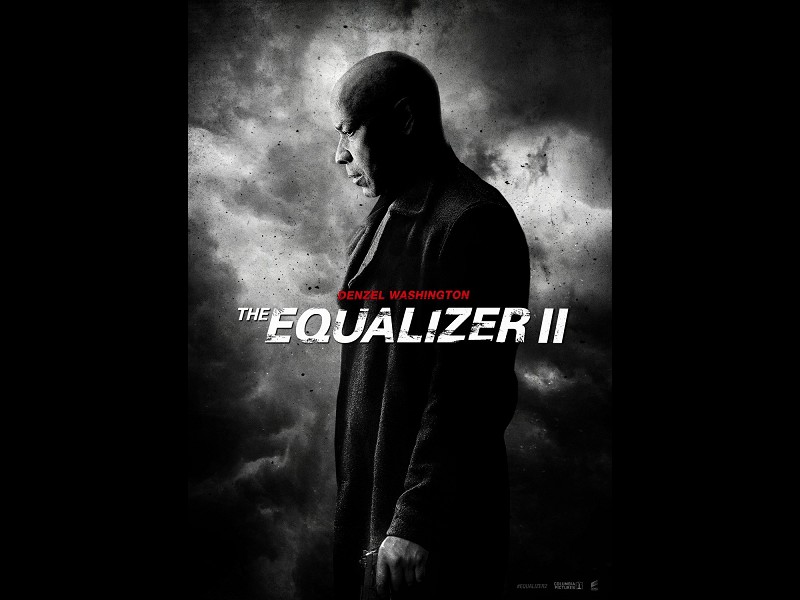 Denzel Washington returns as Robert McCall in this thriller of a sequel. Robert McCall serves an unflinching justice for the exploited and oppressed, but how far will he go when that is someone he ...
20180928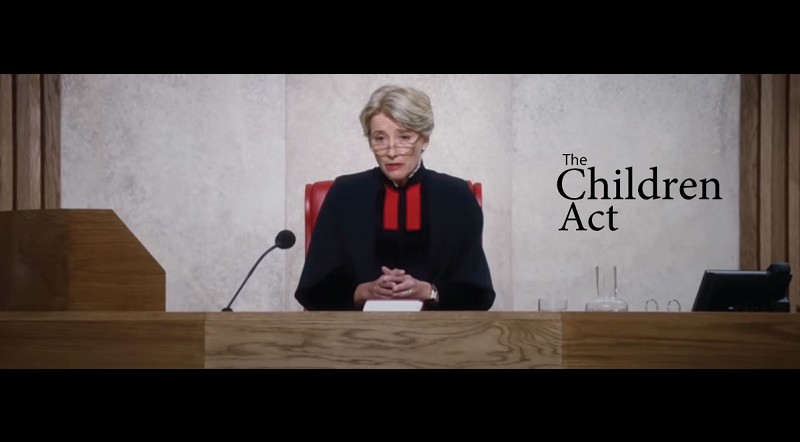 Emma Thompson and Stanley Tucci star in this powerful drama. As her marriage to Jack (Stanley Tucci) flounders, eminent High Court judge Fiona Maye (Emma Thompson) has a life-changing decision to m...
20181004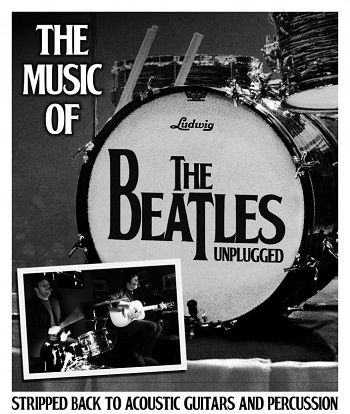 A Fantatsic Homage to the Music of the Beatles - Live on Stage. An evening of Beatles songs like you've never heard them before - stripped back and played acoustically. Only Lennon and McCartney wo...
Book Tickets
Click a time to book tickets
20181012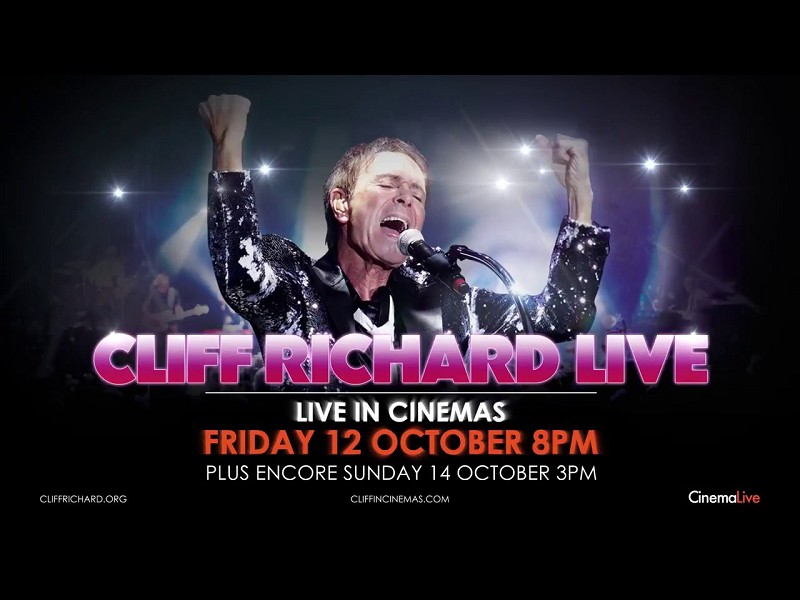 The 60th Anniversary Tour will be broadcast LIVE to The Regal on Friday 12 October 2018, with special encore screenings on Sunday 14 October in celebration of Cliff's 78th birthday. 103 album relea...
20181019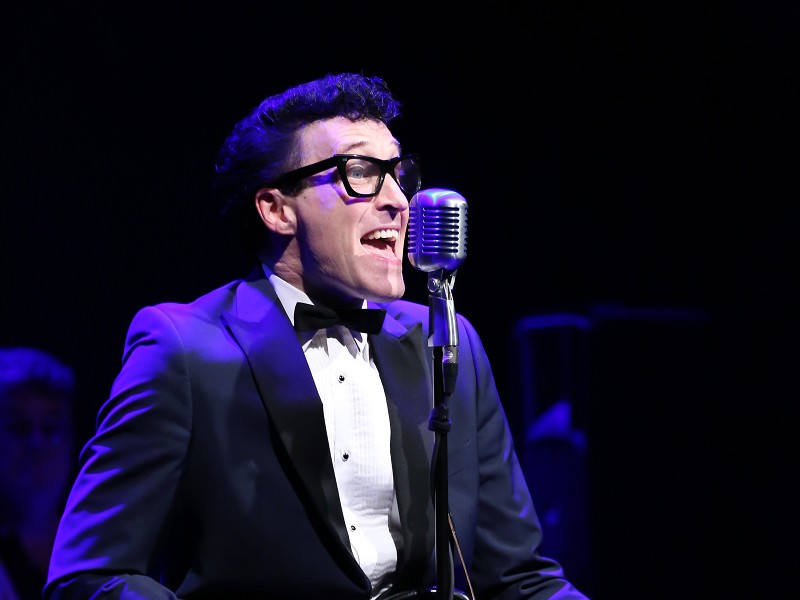 Live on Stage - a tribute to one of the best sounds in music - Buddy Holly! Buddy Holly & The Crickets are brought back to life as they looked and sounded on their first tour of the UK in 1958 by t...
Book Tickets
Click a time to book tickets
20181108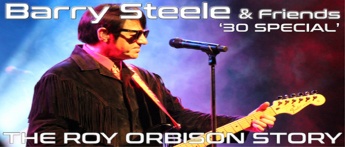 After a sell out date at the Regal in Nov 2017, Barry Steele is back by popular demand! He's the man with the sunglasses and the black suit who delivered some of the world's darkest and most emotio...
Book Tickets
Click a time to book tickets
20181218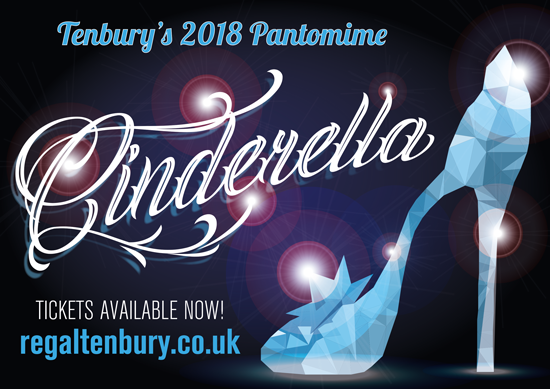 Shoes, Sisters & Balls..... it gets Ugly! Join us for Tenbury's Biggest Pantomime yet as The Regal welcomes the Mother of all Pantomimes, Cinderella. Come along and laugh with Buttons, watch C...
Book Tickets
Click a time to book tickets
20181208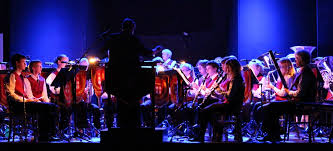 Tenbury Town Bands' Annual Christmas Concert.
Coming Soon
20190304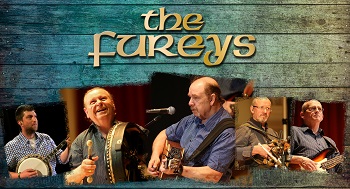 Legends of Irish music & song The FUREYS, renowned for their hit songs 'I will love you', 'When you were sweet 16', 'The Green fields of France', 'The old man', 'Red rose café', 'From Clare to here', ...
Coming Soon