Casablanca - the classic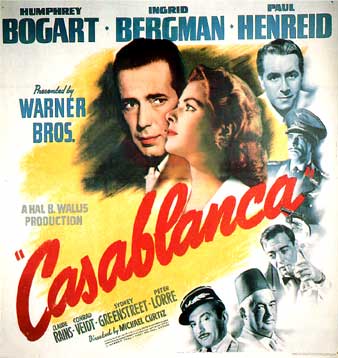 Book Tickets
Click a time to book tickets
Info

102 minutes
Cast: Humphrey Bogart, Ingrid Bergman, Claude Rains
(1942)

Synopsis

Free Entry, presented as part of the 'Love Tenbury' programme.




Free Tickets ONLY available on screening day, 2 hours before movie starts from Regal Box Office. First come, first served.




Do we need to introduce this movie?




Rick Blaine (Humphrey Bogart), who owns a nightclub in Casablanca, discovers his old flame Ilsa (Ingrid Bergman) is in town with her husband, Victor Laszlo (Paul Henreid). Laszlo is a famed rebel, and with Germans on his tail, Ilsa knows Rick can help them get out of the country.




Academy Award Winner of Best Film, Best Director, Best Writing.




"A literate script, stylish direction, a great song and cinema's most romantic couple in Bogie and Bergman" Empire Magazine

"This is probably the most famous Hollywood movie of all time, and for good reason"