Beauty and the Beast (Disney Movie)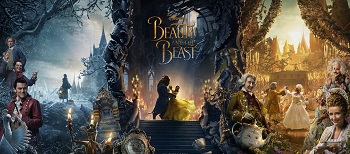 Book Tickets
Click a time to book tickets
Info

139 minutes
Director: Bill Condon
Cast: Emma Watson, Ian McKellen, Ewan McGregor, Dan Stevens
(2017)

Synopsis

"Tale as old as time......."




Does this movie need any introduction? Believe us, we have seen it and it is magical - kids, adults, grandparents, families, couples, this really is a movie for everyone.




Belle (Emma Watson), a bright, beautiful and independent young woman, is taken prisoner by a beast (Downtown Abbey's Dan Stevens) in its castle. Despite her fears, she befriends the castle's enchanted staff and learns to look beyond the beast's hideous exterior, allowing her to recognize the kind heart and soul of the true prince that hides on the inside.




With the amazing talents of Ian McKellen, Ewan McGregor, Stanley Tucci, Emma Thompson




The Best Live Action Disney So Far




"Watson is an ideal Belle in this wonderful remake that's at once nostalgic and new, bringing to life the musical both for kids and life-long adult fans"