Lempen Puppet Theatre Presents... Little Frankenstein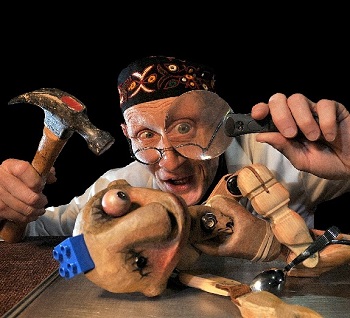 Opens Sun Apr 23 2017
Coming Soon
Share This Page
Info
Synopsis
A magical imaginative, spellbinding and lyrical treat for the whole family.
"A real treat for the half term. Clever audience participation with the usual high standard of puppetry!"
"LEMPEN PUPPET THEATRE COMPANY always
makes things magic - a very special quality!"
Semi famous puppeteer Frank Stein is busy rehearsing his new show "George the Dragon Slayer" but he's finding it really difficult with his badly made puppets! He'll never be famous because his puppets keep falling apart! Taking inspiration from the scientist Dr Frankenstein, and with the help of the audience he creates a new real live puppet that is destined to change this life forever!
Creature George emerges from the workshop – innocent and willing to learn, but Frank is so intent on the planned rehearsal that he neglects to look after his new child.
A little horror for little horrors. A treat not to be missed!
Little Frankenstein will tickle the imagination of everyone from 5 to 105 years old.