Film

20170821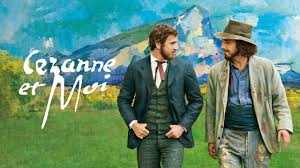 "An impeccably tasteful night at the art house" Variety A historical drama traces the lifelong friendship between two renowned 19th century French artists - painter Paul Cézanne (G...
Book Tickets
Click a time to book tickets
20170822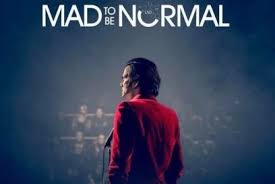 Starring David Tennant, Michael Gambon, Elisabeth Moss, Gabriel Byrne Mad To Be Normal reveals the story of R.D. Laing, the famous psychiatrist and one of Scotland's greatest ever minds. Working o...
Book Tickets
Click a time to book tickets
20170823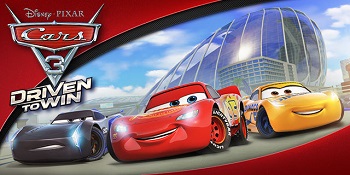 Disney & Pixar present..... Cars 3! Lightning McQueen is back! Blindsided by a new generation of blazing-fast cars, the legendary Lighting McQueen finds himself pushed out of the sport that ...
Book Tickets
Click a time to book tickets
20170823

As the Great War looms, the mighty Ottoman Empire is crumbling. Constantinople, the once vibrant, multicultural capital on the shores of the Bosporus, is about to be consumed by chaos. Michael Boghosi...
20170826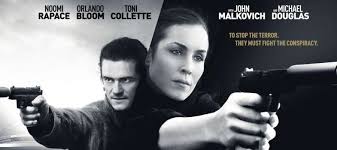 Starring Orlando Bloom, Toni Collette, Michael Douglas, John Malkovich, this modern day thriller sees CIA interrogator Noomi Rapace finding herself at the centre of a devastating biological attack on ...
20170829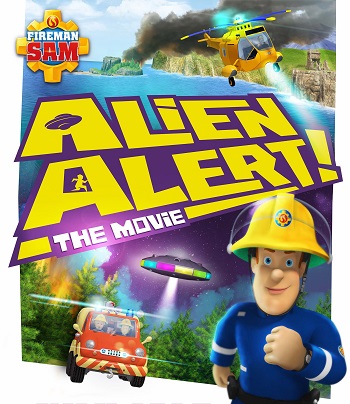 Summer Holidays - Kid's Movie When alien hunter come TV presenter Buck Douglas, played by multi-award winning actor David Tennant (Doctor Who, Harry Potter and the Goblet of Fire), arrives in Ponty...
Book Tickets
Click a time to book tickets
20170830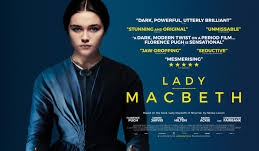 In this adaptation of Nikolai Leskov's novella "Lady Macbeth of the Mtsensk" , a 19th century young bride is sold into marriage to a middle-aged man. Set in rural England, 1865, Florence Pugh is ca...
Book Tickets
Click a time to book tickets
20170901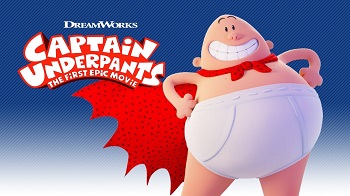 Based on the worldwide sensation and bestselling book series, with an A-list cast of comedy superstars Kevin Hart and Ed Helms, DreamWorks Animation brings alive CAPTAIN UNDERPANTS: THE FIRST EPIC MOV...
Book Tickets
Click a time to book tickets
20170901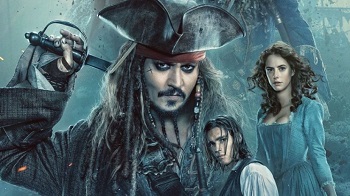 **** Metro **** Total Film CAPTAIN JACK SPARROW is back! The Fifth film in the blockbuster pirate franchise is the UK and IRELAND number 1 film Thrust into an all-new adventure, a down-on-his-l...
20170904
Before she was Wonder Woman (Gal Gadot), she was Diana, princess of the Amazons, trained to be an unconquerable warrior. Raised on a sheltered island paradise, Diana meets an American pilot (Chris Pin...
Book Tickets
Click a time to book tickets
20170905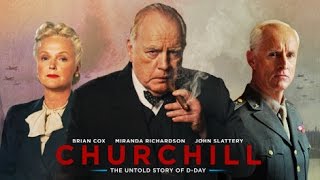 Stars Brian Cox & Miranda Richardson Fearful of repeating the invasion of Gallipoli in 1915, Winston Churchill attempts to stop the planned invasion of Normandy in 1944. Only the support of Chu...
20170908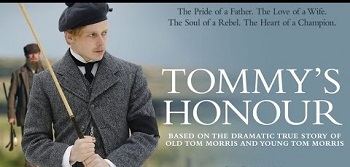 Tom and Tommy Morris, father and son pioneers of professional golf, relied on skill, business acumen and working-class street smarts to make Tommy one of the world's first sports superstars and found ...
20170909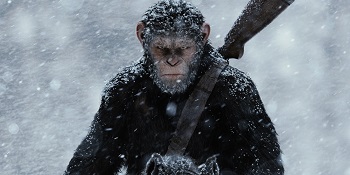 Caesar (Andy Serkis) and his apes are forced into a deadly conflict with an army of humans led by a ruthless colonel (Woody Harrelson). After the apes suffer unimaginable losses, Caesar wrestles with ...
Book Tickets
Click a time to book tickets
20170911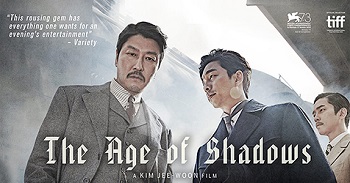 "Unfolding in classic action style, this rousing gem has everything one wants for an evening's entertainment" - Variety "Cult director Kim Jee-woon delivers the goods with an ultra-styl...
Book Tickets
Click a time to book tickets
20170916

The long awaited big screen adaptation of Stephen King's masterful bestselling science fantasy series. Roland Deschain (Idris Elba), the last Gunslinger, is locked in an eternal battle with W...
Book Tickets
Click a time to book tickets
20170918

Based on the inspirational true story. The time is 1939 and the place is Poland, homeland of Antonina Zabinski and her husband, Dr. Jan Zabinski. The Warsaw Zoo flourishes under Jan's stewardship ...
20170921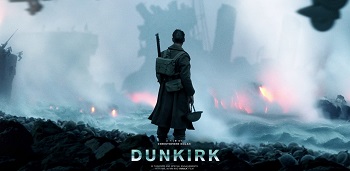 A Who's Who of British Cinema brings this true story to the big screen - 'They couldn't get home, so home came to them'. Stars Kenneth Branagh, Mark Rylance, Tom Hardy, Harr...
20170925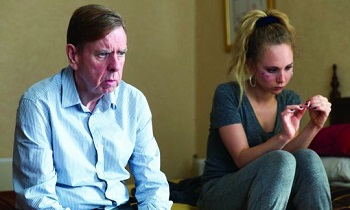 Quickly becoming a National Treasure, British Actor Timothy Spall stars in this gritty drama set in the north English seaside town of Blackpool that centers on two kindred spirits who form an unlikely...
20170929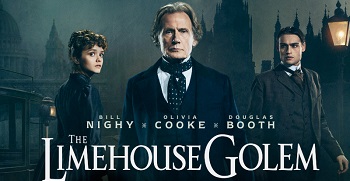 Stars Bill Nighy A series of murders has shaken the community to the point where people believe that only a legendary creature from dark times - the mythical so-called Golem - must be responsible. ...
20171004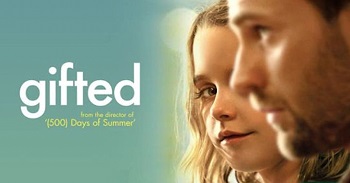 Frank Adler (Chris Evans) is a single man raising a child prodigy - his spirited young niece Mary (Mckenna Grace) - in a coastal town in Florida. Frank's plans for a normal school life for Mary are fo...
Book Tickets
Click a time to book tickets
20171006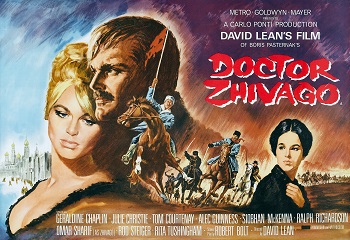 Please Note earlier start time of 7.00pm The original classic based on the world-wide bestseller, starring Omar Sharif, Alec Guinness, Julie Christie, Rod Steiger, Tom Courtney, Geraldine Chaplin, ...
Book Tickets
Click a time to book tickets
20171010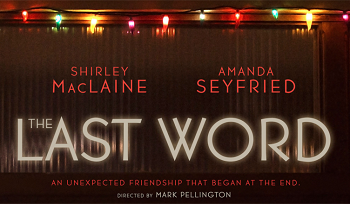 Screen legend Shirley MacLaine, and Amanda Seyfried star in this comedy-drama. Harriet (Shirley MacLaine) is a successful, retired businesswoman who wants to control everything around her until the...
20171016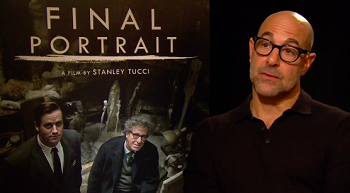 Stars Geoffrey Rush and directed by Stanley Tucci In 1964, while on a short trip to Paris, the American writer and art-lover James Lord (Armie Hammer) is asked by his friend, the world-renowned art...
20171021

Starring Judi Dench, Eddie Izzard, Michael Gambon, Tim Piggott-Smith & Ali Fazal From the Director of 'The Queen' & 'Philomena' and the writer of 'Billy Elliot' and based on the true story....
20171023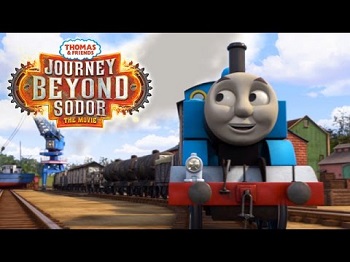 Kids Holiday Movie Determined to prove his importance on Sodor, Thomas takes James' trucks and sets off on a big adventure to the Mainland. On the way he makes friends with the cheerful and...
Book Tickets
Click a time to book tickets
20171024

Kids Holiday Movie Surly and his friends, Buddy, Andie and Precious discover that the mayor of Oakton City is cracking one big hustle to build a giant yet quite-shabby amusement park, which in turn...
Book Tickets
Click a time to book tickets
20171027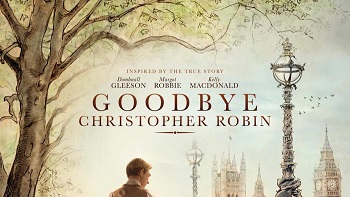 Based on the true story British author A.A. Milne finds inspiration from his son to write "Winnie-the-Pooh" and "The House at Pooh Corner" in the 1920s.
20171101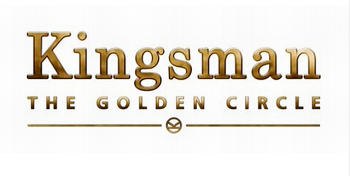 Colin Firth, Halle Berry, Jeff Bridges, Channing Tatum and Julianne Moore star in this sequel to the blockbusting Kingsman. When the Kingsman headquarters are destroyed and the world is held hostag...
20171106

Borg/McEnroe is a film about one of the world's greatest icons Björn Borg and his biggest rival, the young and talented John McEnroe and their legendary duel during the 1980's Wimbledon tournamen...
20171108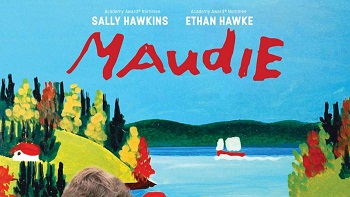 MAUDIE, based on a true story, is an unlikely romance in which the reclusive Everett Lewis (Ethan Hawke) hires a fragile yet determined woman named Maudie (Sally Hawkins) to be his housekeeper. Maudie...
20171127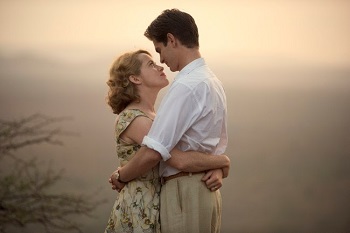 Andy Serkis makes his directorial debut with Breathe, an inspirational true story of love without limits from a script by Oscar nominated William Nicholson (Les Miserables, Gladiator). Andrew Garfi...
20171201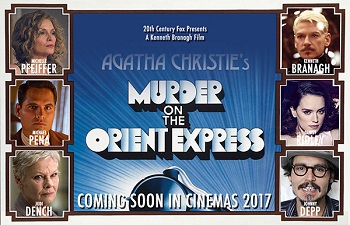 Based on the world wide bestselling murder mystery by Agatha Christie and stars Judi Dench, Kenneth Branagh & Johnny Depp A lavish trip through Europe quickly unfolds into a race against time t...