Announcing the launch of the Regal Theatre Company.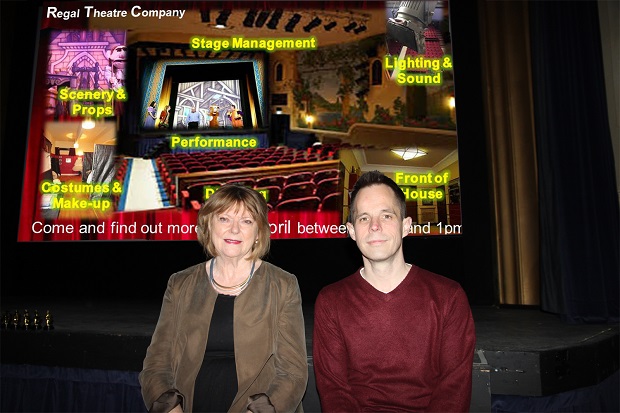 Announcing the launch of the Regal Theatre Company.
The Regal Tenbury has been going from strength to strength in the three years since its renovation. Staging a full programme of entertainment, including two very successful pantomimes, films, event cinema and live shows.
Regal Trustee and Deputy Chairman, Jane Allen said
"The Regal also holds a weekly group for pre-school children, and thriving children's musical theatre classes supported by Orchard Valley Foods.
To follow up this success we are now launching a Theatre Company for adults."
Regal Volunteer and Actor, Simon Wallace added
"This is for everyone who wants to be involved in live theatre, either as a performer or backstage learning the many technical roles.
There's a place for everyone and all they need is the enthusiasm to have a go and get involved and then work out which things they like doing best."
There will be weekly evening sessions with occasional one-day specialist weekend workshops. An experienced leader and teacher and an enthusiastic group of volunteers are getting the Theatre Company started. The RSC, amongst others, are offering to run the workshops.
Anyone with the slightest curiosity about live theatre is invited to come along on Saturday 9th April any time between 10am and 1 pm to have a go, find out more.
For more details call: Jane Allen: 07866525548 or Simon Wallace: 07891 770125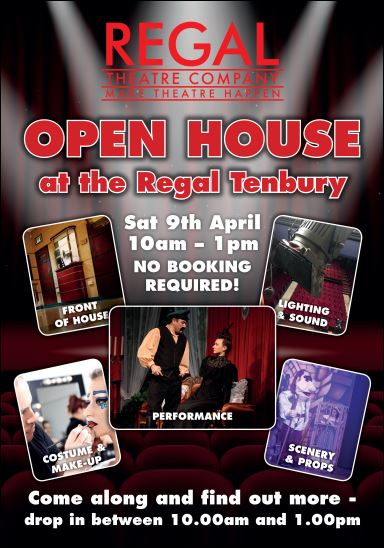 Share This Page